African Universities have been encouraged to embrace Open Access as the new order of making research accessible, visible and cost effective, in order to facilitate the academic mandate of teaching and research.
College Librarian of the College of Science (Cos) and an Open Access Expert and Advocate, Mr. Richard Bruce Lamptey, made this call at the Open Access Data Science Train-The-Trainer Workshop for Librarians in Ghana. The workshop which was organised by the CoS with sponsorship from the Electronic Information for Libraries (eifl), Netherlands was targeted at doctorate degree (PhD) awarding universities in the country.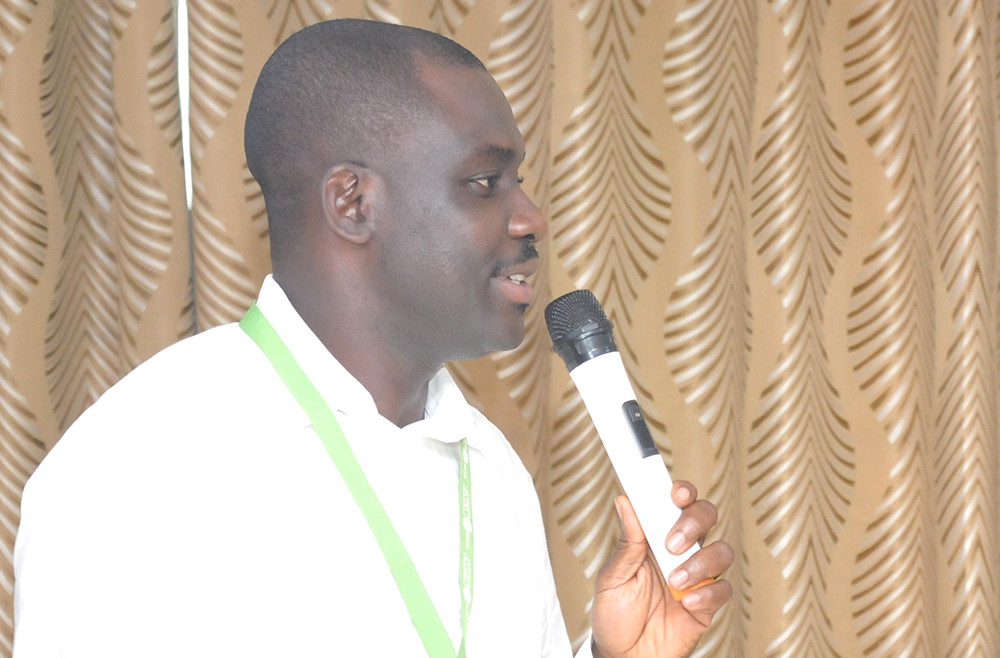 Mr. Bruce Lamptey stated that the training is to expose librarians to free available open access research resources. He said most Ghanaian universities spend over one hundred thousand dollars on journal subscription annually, with most university librarians having no knowledge of the availability of free journals.  He lamented that African researchers publish in these journals, but their institutions have had to pay huge amounts to access these journals and other learning resources. It has therefore become imperative for librarians who play a critical role in the research process to be exposed to open access to facilitate research and save universities much funds.
He questioned why researchers use public funds to conduct research but the public, including academic institutions have had to pay to access public information. Mr. Lamptey hoped at the end of the training, the librarians would be equipped to spearhead the need for researchers to publish in open access journals and educate lecturers and students in their respective institutions.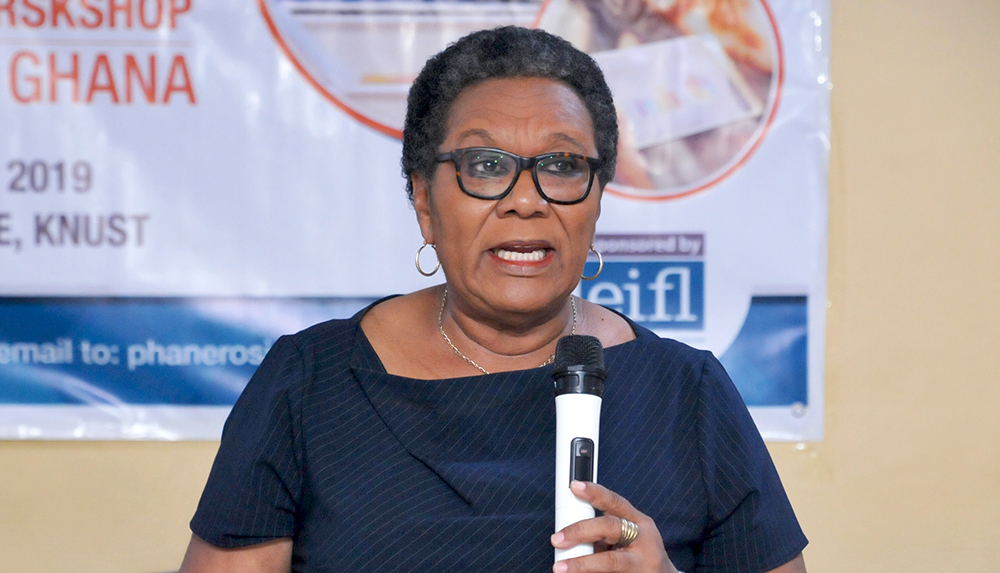 Former University Librarian and President of the African Library and Information Associations and Institutions, Dr. Helena Rebecca Asamoah Hassan, said libraries should be without boundaries. She added that a good research paper or information should be accessed without any limitation. Dr. Asamoah Hassan called on the academic community to opt for open access as both publishers and their institutions become more visible.
She debunked assertions that open access journals are of less quality and explained that they undergo rigorous scrutiny and editing just as other peer reviewed journals. She used the occasion to inform the librarians that her outfit is also collaborating with open access agencies to help libraries of institutions in Africa.
Provost of the CoS, Professor Mrs. Ibok Oduro, said KNUST set the pace when it became the first institution in Ghana to join the Open Access movement. Prof. Mrs. Oduro indicated that the training programme is timely as the research environment is changing which calls for a commensurate change by researchers and librarians.
Facilitator of the Training from eifl, Dr. Iryna Kauchma, trained participants in Open Access, Open Data and Research Data management.