The Vice-Chancellor, Professor (Mrs.) Rita Akosua Dickson has inaugurated two committees at the Gardiner Conference Room, Great Hall. The committees are tasked to develop action plans for the vision of the University for next four years and to review the University's strategic plan for the years 2016-2026. The two committees are the Strategic Plan Midterm Review Committee with Professor Ellis Owusu-Dabo, Pro Vice-Chancellor of KNUST as the Chairman and the other Committee which consist of seven (7) sub committees, are to work on seven (7) Thematic Pillars.
The sub-committees includes; 'Human Capital Development/Staff Welfare Committee' whose goal is to attract, develop and retain talents, is chaired by Professor (Mrs) Ibok Nsa Oduro, 'Impactful Research and Innovations Committee', tasked to align research to national priorities, support and reward innovations, has Professor Ellis Owusu-Dabo as the Chairman, 'Entrepreneurship Drive for Students Committee' which is chaired by Professor Nathaniel Boso, is tasked to undertake a periodic review of academic programmes to include entrepreneurship and life-transforming content, 'Infrastructure Development Committee' is tasked to continue the provision of excellent amenities to enhance teaching, learning, research and administrative work, has Professor Ebenezer Adjei Kumi as the Chairman. The others are 'Constructive Partnerships Committee', chaired by Professor Paul Sarfo -Mensah, is tasked to create and deepen enduring and win-win relationships and partnerships with the Alumni, Government, Community and other stakeholders, 'Resource Generation and Management Committee', with the mandate to mobilize and manage financial resources prudently to drive University business, is chaired by Professor (Sr) Eugenia Amporful and the 'Visibility Committee' responsible for the enhancement of KNUST'S appeal both locally and Internationally, has Dr. Samuel Kotei Nikoi as the Chairman.
The Vice-Chancellor charged the various committee members to build Specific, Measurable, Attainable, Realistic and Timely (SMART) action plans, coupled with key performance indicators and clear assessment tools on how to achieve these plans in the years to come.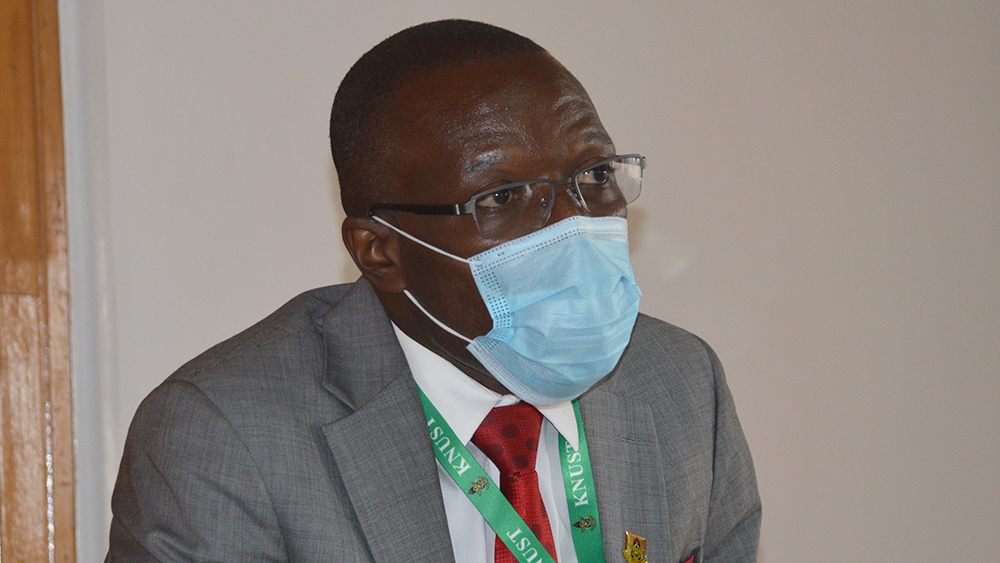 The Pro Vice-Chancellor, Professor Ellis Owusu-Dabo in accepting the responsibilities on behalf of the two committees pledged to work tirelessly to ensure the realization of the set goals.