The Short Courses and Programmes Unit of the Kwame Nkrumah Science and Technology (KNUST) has organised a five-day intensive Short Course programme for Twenty-Nine (29) participants on Occupational Health and Safety (OHS). The programme brought together individuals from the sanitation, health, mining, construction and commerce sectors at the Amonoo-Neizer Conference Centre.
The OHS Programmes which was highly interactive provided an in-depth understanding of Occupational Health and Safety management for occupational health and safety practitioners.
The Short Courses Unit was established in 2016 and operates under the office of the Vice-Chancellor to strategically provide capacity building and continuous education and training to both professionals and non-professionals or artisans in the country and beyond. The Unit has successfully run 15-tailor-made courses for the Ghana Police Service, Ghana Ports and Harbours Authority, Ghana Health Service, District Assemblies, Ghana National Petroleum Corporation (GNPC), the National Board for Small Scale Industries (NBSSI) among other institutions over the years.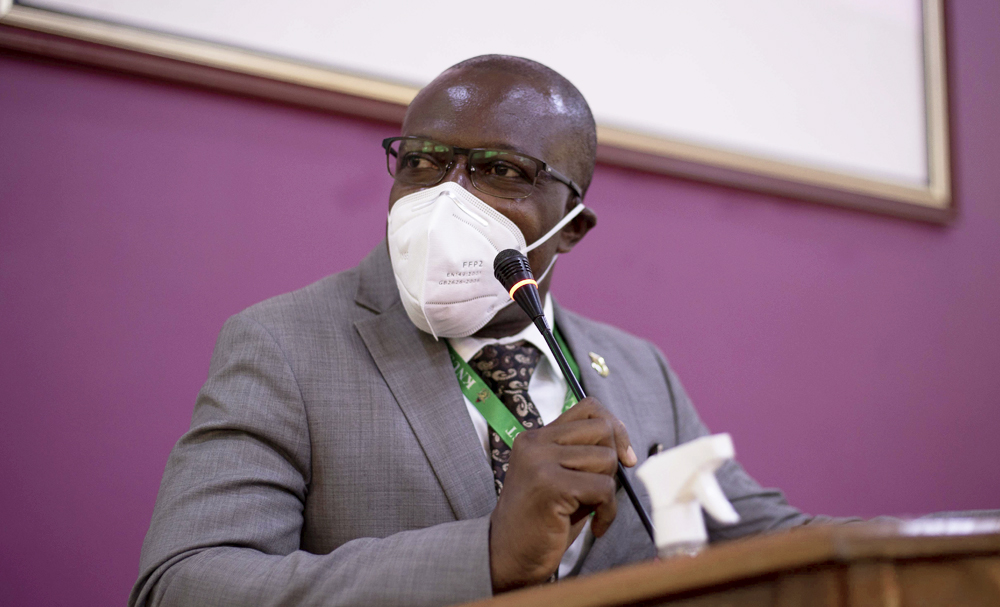 The Special guest speaker, Pro-Vice Chancellor, Professor Ellis Owusu-Dabo said that a good workplace health and safety requires an awareness and understanding of what constitute a hazard and how the associated risks can be controlled thus minimizing the likelihood of accidents and ill-health in their workplaces. Therefore, KNUST being the pioneer in short courses has critically developed courses that will enhance workers Professionalism at their respective workplaces.
Professor Ellis Owusu-Dabo also urged participants to take the lectures very serious and implement the knowledge acquired to protect employees as far as their health and safety are concerned, he added.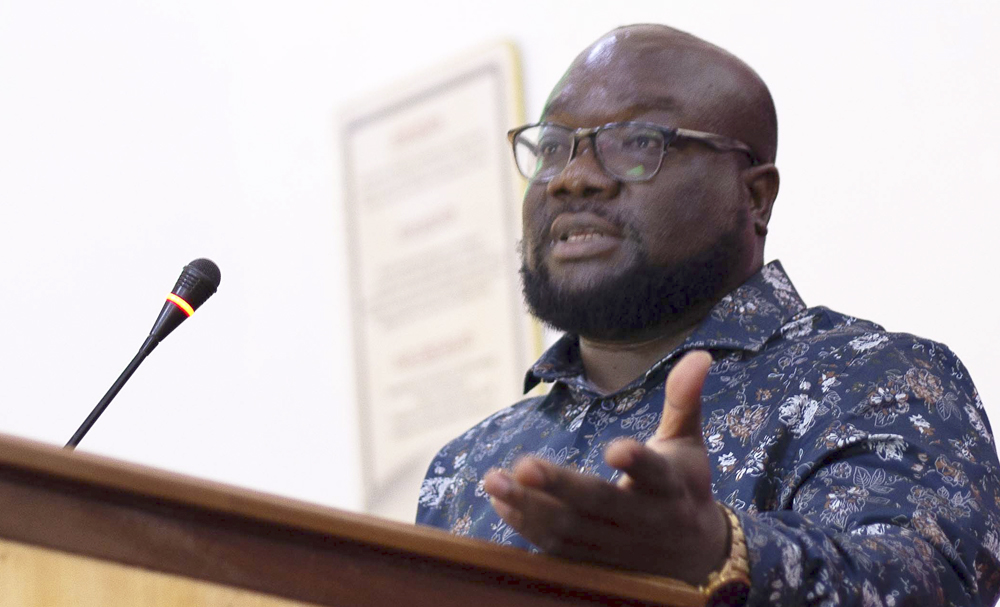 Delivering an introductory lecture to the participants, the Coordinator of the KNUST Short Courses and Programmes Unit, Mr. Yaw Amo Sarpong revealed that, over seven (7) Memoranda of Understanding (MoUs) and agreements have been signed with 5 universities in the United States of America; Rutgers, Ramapo, Rhode Islands, University of Texas, Ohio State and two MoUs with the European Union; Wageningen University, Netherlands and DeVal, BMZ Germany to develop and deliver short courses.
He further mentioned that, about Five (5) MoUs have been signed with some Ghanaian Institutions for their collaboration on the delivery of short courses. These Institutions include ICAG, JOSPONG Group of Companies, Ghana Jute Mills, COTVET, and the African Lead Leadership Programme, USAID.
Professor Jonathan Nartey Hogarth of the Department of Environmental Science, KNUST, Dr. Joseph Bonney (Radiant MD), Dr. Alhassan Sulemana of the Department of Environmental Science, KNUST, Dr. Moses Barima Djimatey (Ghana Health Service), and Ms. Eva Puorideme took participants through the following modules; Risk and Hazard Management, Safety and Emergency Management, Occupational Health Policy, Management and Practice, Principles of Ergonomics and Strategic Action Plan sessions respectively. 
Participants went on a facility tour at the Kumasi Compost and Recycling Plant (KCARP) at Adagya to access the various safety measures that are put in place for the health and safety of its employees. KCARP which is a subsidiary of the JOSPONG Group of Companies is the largest waste plant in Africa, inaugurated to receive and recycle 1.2 million tonnes of solid waste daily in Kumasi and its environs.
At KCARP, the Managing Director Mr. Samuel Ntumy, mentioned that the safety and well-being of workers at his outfit is very paramount, therefore, appropriate measures have been put in place to ensure the safety of workers. He also lauded KNUST for their immense contribution to quality education over the years.
Organisations whose representatives participated in the short courses included: Zoomlion Ghana Limited, Minerals Commissions, Kuapa Kokoo, DVLA, Total Ghana, SSGL, Ghana Health Service, Metropolitan Waste and Allied Services, Royate Project and some individuals.