The Kumasi Centre for Collaborative Research for Tropical Medicine of the Kwame Nkrumah University of Science and Technology (KCCR-KNUST) has organised a 2-day workshop on setting operational research agenda for skin Neglected Tropical Diseases (NTD) in Ghana.
The workshop sponsored by the World Health Organisation (WHO) and supported by the Ghana Health Services (GHS) was aimed at developing an operational research agenda to contribute to addressing the gaps and challenges relating to control, elimination, and eradication of skin NTDs in the country. It further seeks to allow participants to brainstorm and propose ways to address the research challenges identified.
According to WHO, skin NTDs are a group of 20 diseases listed by WHO which are common in tropical and sub-tropical climates. In Africa, these diseases are usually neglected by health systems and are mostly reported in poor rural communities where access to health facilities and clinical expertise rarely exist. Over 2 billion people worldwide are infected with these diseases which can result in lifelong deformities leading to stigmatization if not reported early.
Over the years, WHO proposed an integrated approach to NTDs management as funding keeps dwindling. In January 2021, they launched the road map for NTDs from 2021 to 2030 which is linked to the Sustainable Development Goals (SDGs) and the Universal Health Coverage (UHC). This is to significantly reduce the reporting of late-stage cases and prevent disability and death. The WHO identifies these targets as possible with a well-structured diagnostics system and continuous active case search.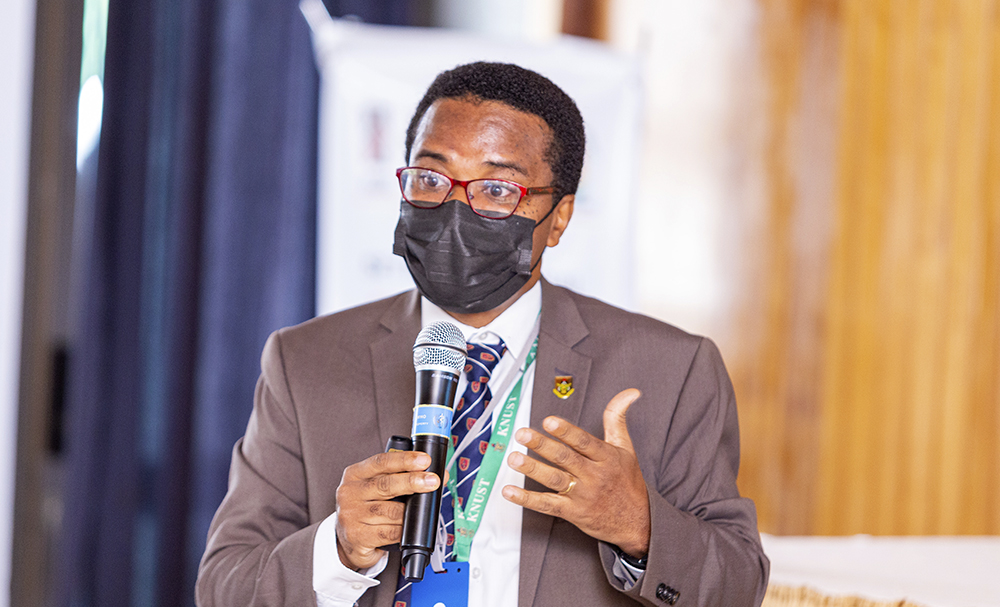 The Scientific Director of KCCR-KNUST, Professor Richard Odame Philips, presenting on 'the role of research in achieving the NTD 2030 targets,' explained that skin NTD is a key focus area for KCCR as the disease repeatedly affects poor people in remote communities in Ghana. The NTD 2030 target, he said, is to achieve a 90% reduction in people requiring interventions against NTDs, 75% fewer NTD-related Disability-Adjusted Life Year (DALYs) and 100 countries should eliminate at least one NTD.
He believes that the way to make the goal achievable is the need for affected countries to implement meaningful research addressing priority research areas. This will help in the understanding of the extent of under-reporting of cases.
"We need to have a well-structured diagnostics system and continuous active case search and think of a clear research agenda with a prioritized list aligned with our resources to know how best to go, so that everyone in Ghana will know these are the real priority areas,"he added.
Professor Phillips therefore emphasised that the role of research in the strategies towards control and eradication of NTDs is based on intensive collaboration, hardwork and the willingness to review, reflect and change as things evolve. He further disclosed that the KCCR and Noguchi Memorial Institute for Medical Research will be working with selected stakeholders including Regional and National Officers to propose a skin NTD Research Agenda. The agenda is expected to identify and update ongoing and completed research on skin NTDs. The GHS is a key stakeholder in this agenda.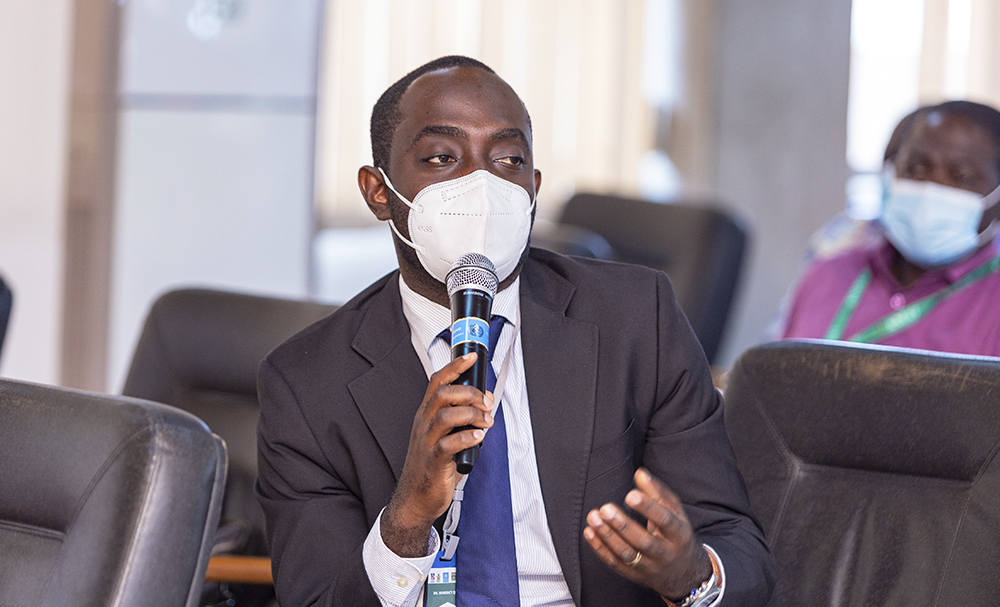 Dr. Benedict Okoe, the Leprosy Programme Manager, GHS revealed that the collaboration will enable Ghana to optimise some of the interventions based on findings.
"Once Ghana Health Service is involved, we're more likely to implement it on the field," he said.
Dr. Okoe added that Ghana, in recent times, has been battling with scabies, elephantiasis, buruli ulcer, yaws, leprosy, deep mycoses and cutaneous leishmaniasis. These diseases have been found to be usually neglected by health systems in countries and poorly funded for research and control.
However, Ghana has made some gains in the eradication of NTDs. The country has been certified Guinea Worm free, and the country recently eliminated Trachoma as a public health disease.