Professor (Mrs.) Rita Akosua Dickson, the Vice-Chancellor of Kwame Nkrumah University of Science and Technology (KNUST), Kumasi, has officially launched the Executive Leadership Development Course. The three-week online course is specifically designed for Rectors, Directors, Principals, Senior Members, Academics, Registrars, and Finance Officers from KNUST and its affiliate institutions. The course is a collaborative effort from the Office of the Vice-Chancellor between the KNUST E-Learning Centre and the Centre for Capacity Building and Innovations.
Recognising the pivotal role of leadership in our lives, Professor (Mrs.) Rita Akosua Dickson emphasised the importance of equipping staff members with effective leadership skills. The Executive Leadership Development Course aimed to empower current and future leaders, enabling them to lead with boldness, courage, and confidence. As guardians to students, the Vice-Chancellor highlighted the University's commitment to preparing students for the challenges of both the present and the future world.
In addition, Professor (Mrs.) Dickson noted that the Course raises thought-provoking questions about leadership. She encouraged the participants to embrace the learning process on this transformative leadership journey.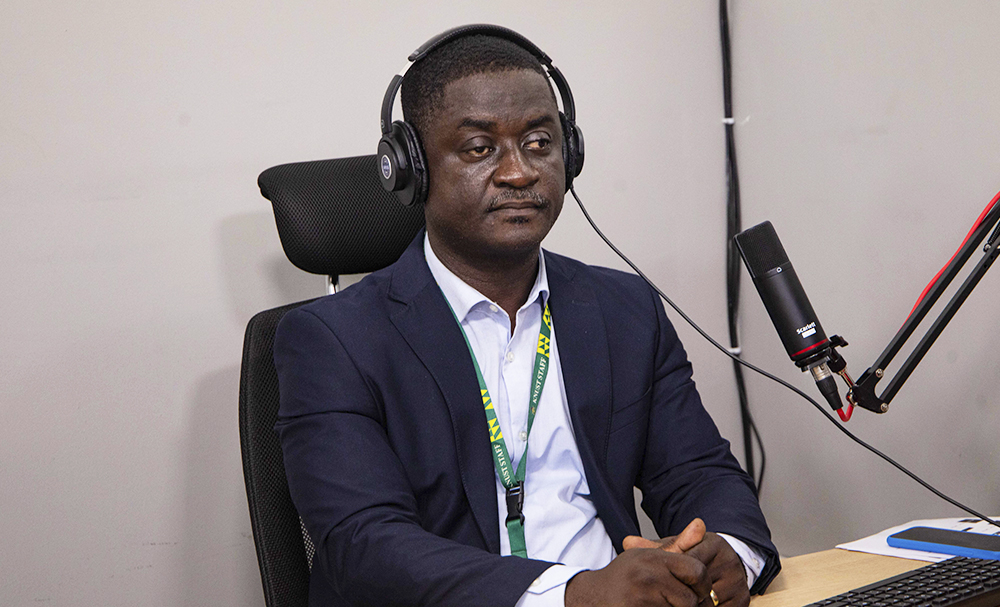 Outlining the modules of the course and the mode of delivery, Professor Eric Appau Asante, the Director of the KNUST E-Learning Centre, stated that there would be quizzes at the end of each module to assess participants' level of appreciation of the content. According to the Director, the assessments together with attendance records would be relied upon in certifying participants to have undergone the Course.
Addressing the challenges faced by leaders, the Executive Leadership Development Course presents a carefully selected series of topics designed to meet the needs of participants. The modules as outlined by Professor Appau Asante included; Leadership Mindset, Managing Change, Leading Others, Managing Communication, Holistic University Administration in the 21st Century, Leading Resource Mobilisation, Integrity, and Confidentiality of Senior Administrative Officers.
The Course would serve as a refresher for senior management members and administrators to sharpen their skills and rekindle the fire of leadership so that the University and its affiliates can train the best minds for Ghana and offer the needed community service for growth and development.
The Director, disabuse participants' minds of the perceived challenges associated with online learning. He set the tone for sessions to begin by educating participants on the user-friendly nature of the online learning environment. He mentioned, "The online journey to excellent leadership training would be a remarkable one if participants availed themselves to the online learning processes in a conscious effort."
Participants explored how to adequately equip themselves with good leadership traits, navigate through challenging leadership situations, maintain a consistent trajectory in their leadership journey, and effectively garner support from their teams.
The Resource persons for the programme were Robert Michael Anderson, an internationally acclaimed leadership expert, and Dr. Paul Effah, a giant in leadership in Higher Education in Ghana and the Sub-Region.