The Kwame Nkrumah University of Science and Technology (KNUST) team of Enactus Ghana has won this year's edition of the Enactus Ghana National Competition. This is the third consecutive win for the KNUST team and would hence represent Ghana at the Enactus World Cup Event scheduled for the United States of America. For their prize, they received a trophy and a plaque.
This became known when the team accompanied by their faculty mentors and representatives from the Enactus Ghana Office called on the Vice-Chancellor to present their prizes to management.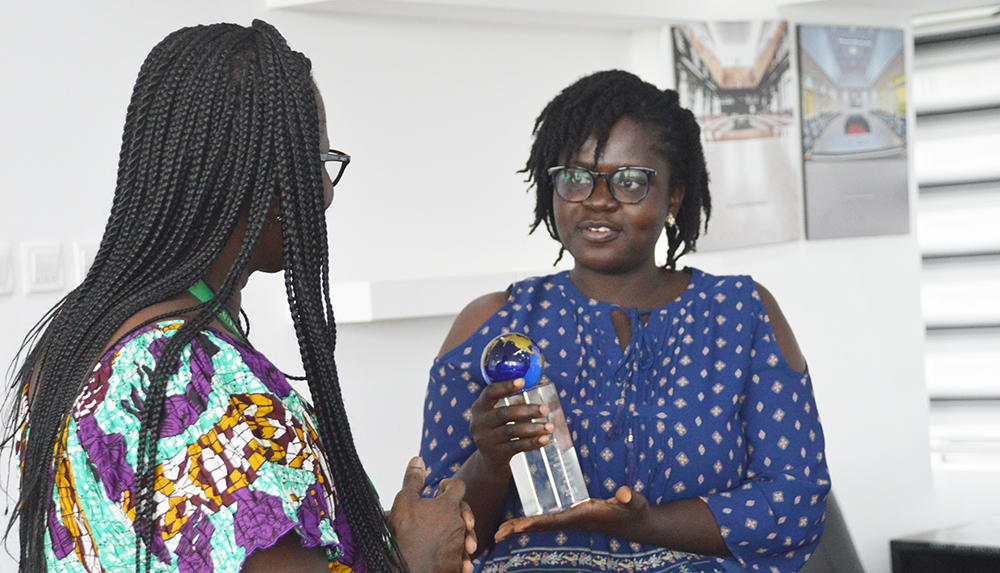 Ms. Susana Ayeh Kwakye who presented the prizes on behalf of her team, stated that her teammates are working hard to at least qualify to the semifinals at the world cup.
Ms. Ayeh Kwakye explained that the KNUST Team presented an innovative product, converting plastic waste into bricks.  According to her, the bricks made from plastic, sand and other materials solves a major problem of plastic wastes in the system. Last year the team came up with 'bidigreen' which won them the Total Startupper Competition. Project 'bidigreen', which is charcoal, produced from crop waste solves the problem of deforestation in rural and urban communities
She stated that with the funds received from earlier projects, the 70-member Enactus team is preparing to become a fully-fledged company.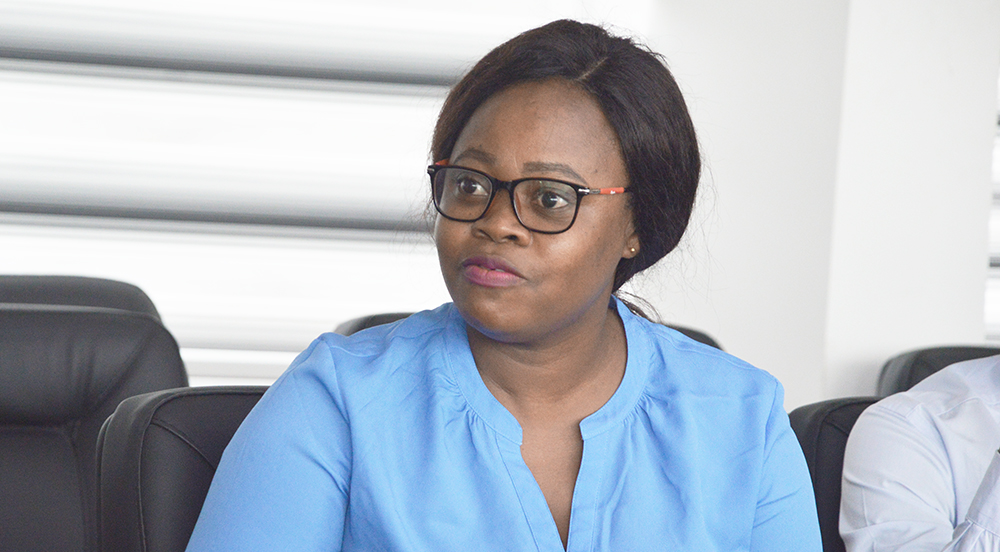 The Country Program Manager of Enactus, Ms. Doreen Avi, said Enactus International is a global non-profit organisation, which focuses on social entrepreneurship. It empowers university students to use their entrepreneurial spirit to solve real world or community challenges.  Ms. Avi continued that students are empowered to go into these communities to identify various challenges and to come up with innovative projects to solve these challenges. According to her, the ideas by students should be implemented to positively impact people, communities and the planet.
Ms. Avi said Enactus, found in 37 countries including Ghana, use the same criteria for scoring. She revealed that, KPMG audited the entire project, to correct minor errors and is grooming the team to compete on the international stage. She therefore appealed to management to support the students.
Pro Vice-Chancellor, Prof. Mrs. Rita Dickson, said as the leading Science and Technology University in Ghana, the University is keen on its mandate and believe in entrepreneurship and community engagement.
In this light, students are trained to be entrepreneurial, to render services to change their communities and improve the quality of lives. As such, the competition is a laudable one.
Professor Dickson thanked the organisers and pledged the University's support to the cause.