The Ghana National Petroleum Corporation (GNPC) is to establish a Research Chair in Petroleum Engineering at the College of Engineering (CoE) of the Kwame Nkrumah University of Science and Technology (KNUST).
This came to light at the signing of a Memorandum of Understanding (MoU) between the two institutions for academic-industry research cooperation for national development. Professor Kwasi Obiri-Danso and Mr. Ben Andoh signed on behalf of KNUST. Dr. Kofi Koduah Sarpong and Ms. Matilda Ohene signed for GNPC.
Per the MoU, the fund shall be used to support salary implementation, research work in Petroleum Engineering, guest lecturers to augment the teaching and supervision of petroleum Engineering, scholarship and stipend to graduate students, conferences and workshops.
Other areas of support are to establish a state-of-the-art laboratory for Petroleum Engineering teaching and research, software acquisitions and journal subscriptions, faculty development and refresher training of faculty members, among others.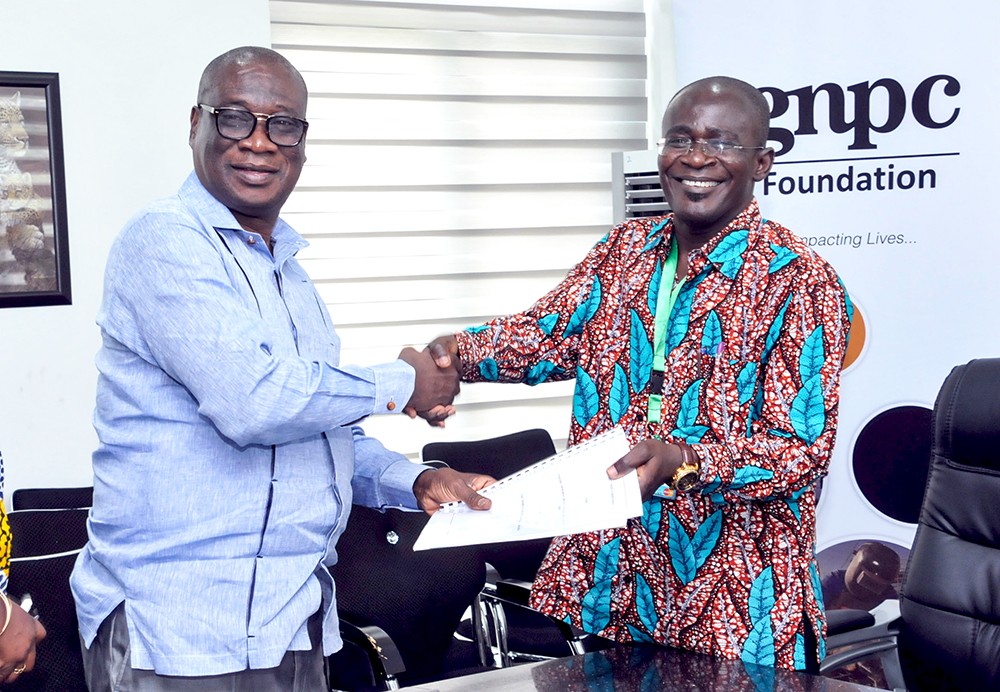 Chief Executive Officer (CEO) of the GNPC Dr. Kofi Koduah Sarpong said his outfit shall commit an equivalent of $250,000 United States dollars per annum over four (4) academic years to support the Chair. He hoped the funds allocated to the University would be used for the intended purposes in the areas of petroleum, petrochemical, mechanical, civil and other fields of engineering. Dr. Koduah was quick to add that any breach of the terms of the agreement would see GNPC terminating it after the first year. He stated that the agreement is for four years and revealed that similar Chairs are to be established in the University of Cape Coast, University of Mines and Technology and the University of Ghana.
Professor Kwasi Obiri-Danso, Vice-Chancellor, expressed his gratitude that after several discussions, the Chair is to be established. According to Professor Obiri-Danso, GNPC has collaborated with the University to drive the national agenda through the establishment of the Chair and pledged the University's adherence to the terms and conditions of the agreement.
He continued that aside this partnership, the GNPC over the years have supported the University in diverse ways, notably, supporting 250 KNUST female students in Science, Technology, Engineering and Mathematics(STEM) with a scholarship scheme as well as the recent refurbishment of washrooms in the University to enhance sanitation.