The Vice-Chancellor of the Kwame Nkrumah University of Science and Technology, Professor (Mrs.) Rita Akosua Dickson has commissioned the Secretariat for the Journal of Science and Technology (JUST) on Wednesday, 16th March 2022.
JUST aims at publishing articles resulting from original research (pure or applied) in the various aspects of Science (Physical, Biological and Chemical), Humanities and Technology. It also aims at serving the Academic Community.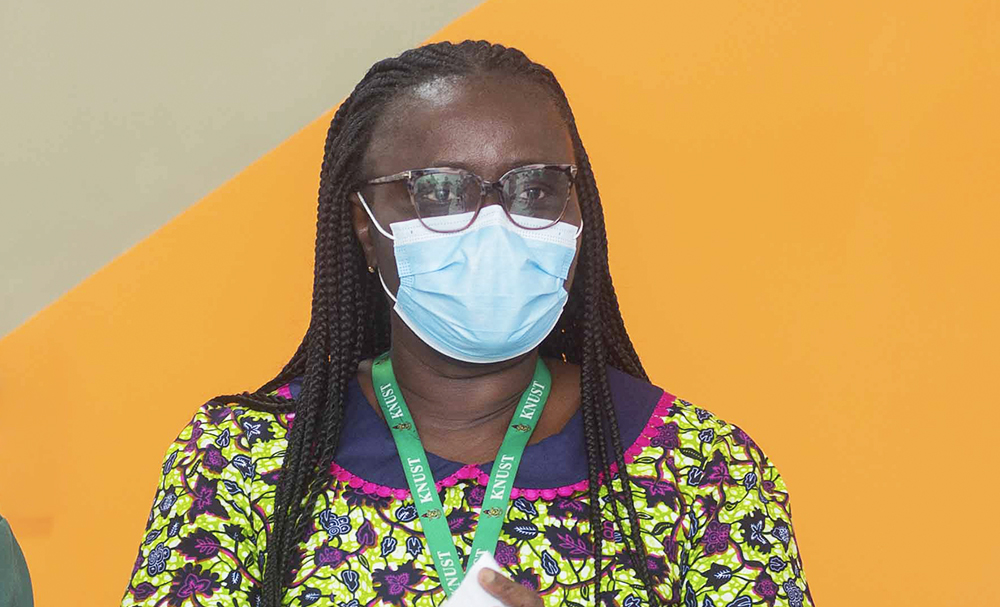 The Vice-Chancellor expressed the delight of Management for the establishment. "Management is overjoyed that there is a physical presence for JUST. As part of our vision to be a research-intensive institution both internally and globally, we must research and publish intensively. Therefore, it is great news that we have our own journal. We must all work assiduously to ensure its success," she said.
She also lauded the efforts of the Editorial Board of JUST.
"On behalf of Management, staff, and students, I would like to thank the Editorial Board. We know that a lot of work has gone into this. We know that JUST's publication frequency is twice a year but for last year, you were able to publish three editions instead of two. This deserves to be applauded," she added.
Professor Yaw Adu-Sarkodie, the Editor-in-Chief of JUST, expressed his gratitude to the University Management for supporting JUST's mandate and its refurbishment. He further promised the Board's commitment to ensure that the journal works as it is supposed to and gets published on time. This, he said, would help push KNUST's vision to continually be a research-intensive institution.
Present at the short ceremony were Editorial Board Members, Professor Christian Agyare, Provost of College of Health Sciences; Professor Charles Ofosu Marfo, Provost of College of Humanities and Social Sciences; Dr. Samuel Kotei Nikoi, the University Librarian; Dr. Daniel Norris Bekoe, Deputy Registrar, University Relations Office (URO); the Protestant Chaplain, Rev. Joseph Williams Acheampong and Mr. Isaac Marfo, Junior Assistant Registrar, URO.
The secretariat is located at the Prempeh II Library and can be contacted through knustjust@yahoo.com or 0322190720.