Website content managers of Colleges, Faculties, Departments, and Units have benefitted from a four (4) day workshop organised by the University Information Technology Services (UITS) in collaboration with the University Relations Office (URO) of the Kwame Nkrumah University of Science and Technology (KNUST), Kumasi from the 26th to 29th September 2022 at the Prempeh II Library, ICT Laboratory.
The purpose of the workshop was to train participants on the use of the Drupal Content Management System (CMS) - a publish platform to perform content entry tasks. Also, to allow content managers understand the need to effectively structure their content before publishing. The workshop also trained the participants on how to communicate research findings, news/content writing, and social media broadcast, among others.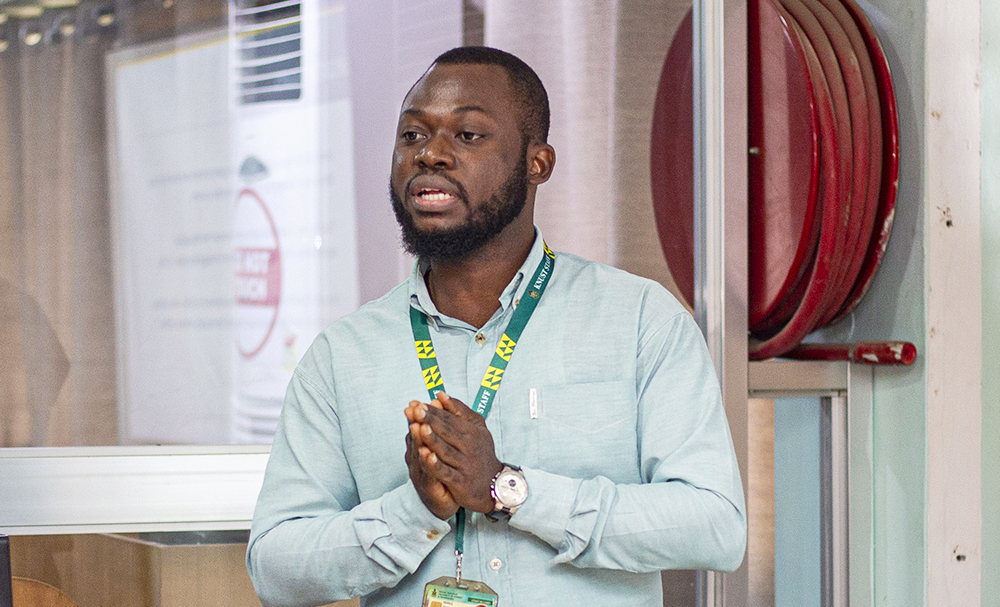 Mr. Henry O. K. Hall, a Senior ICT Assistant at UITS, took participants through 'Content Management Best Practices.' He said that for content management to serve its purpose, it must be done appropriately to improve the online visibility of the department/unit it represent. He added that setting clear goals, identifying the target audience, and formatting their content before publishing is the best practice for a website content manager.
He further noted that some key benefits of effective content management include improved website ranking as a result of updated content; standardisation of web pages for better user experience; maintained consistency in quality; easier content repurposing and reusability for multiple media; and increased stakeholders and partners trust, which leads to more engagements.
Mr. Hall urged the participants to treat security issues and other matters regarding CMS seriously. 'Ensure to secure your working laptops/desktop computers with passwords, log out appropriately after logging into the CMS, and report immediately any suspicious activities noticed in the CMS to the UITS,' he encouraged.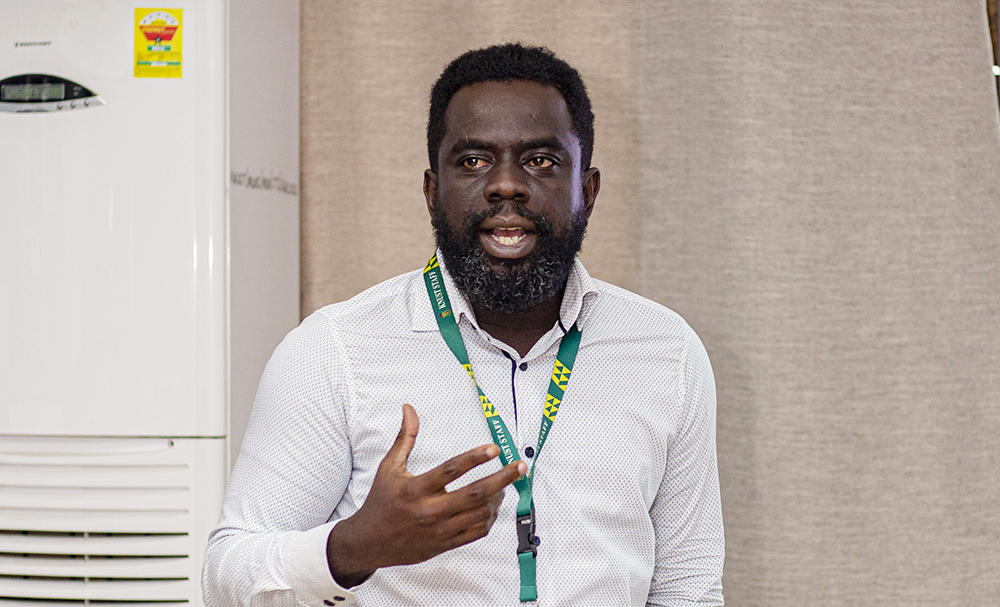 The 5Ws & H (Who, What, Where, When, Why, and How) structure for writing news/research content for their various websites was introduced to the participants by Dr. Daniel Nkrumah, a lecturer at the Department of Language and Communication Studies, during his presentation on "Structure of Newswriting & Communicating Research Findings." Before a publication, he recommended that website administrators should be sure that their content had some combination of relevance, proximity, uniqueness, timeliness, prominence, and human interest. Participants were guided by Dr. Nkrumah through a real-world example of creating noteworthy content for the website.
The training program, according to the University Relations Officer of KNUST, Dr. Daniel Norris Bekoe, is a continuation of one that the URO held in 2021 with the goal of giving participants the knowledge and abilities they need to better administer the College, Faculty, and Departmental websites. He explained that the activity was also intended to help them hone their communication skills so they could effectively share study findings with both the academic community and Ghana's regular residents.
A hands-on practical session allowed participants to post, edit, and manage contents on their units' websites.