Twenty-One graduands of the Doctor of Veterinary Medicine (DVM) Programme in the School of Veterinary Medicine (SVM) of the Kwame Nkrumah University of Science and Technology (KNUST) have been inducted into veterinary practice.
Dean of SVM, Professor Benjamin Emikpe presented the new veterinary medical doctors, comprising twenty males and a female to be inducted into the Veterinary Council of Ghana at the 6th Oath Swearing and Induction Ceremony, 2020.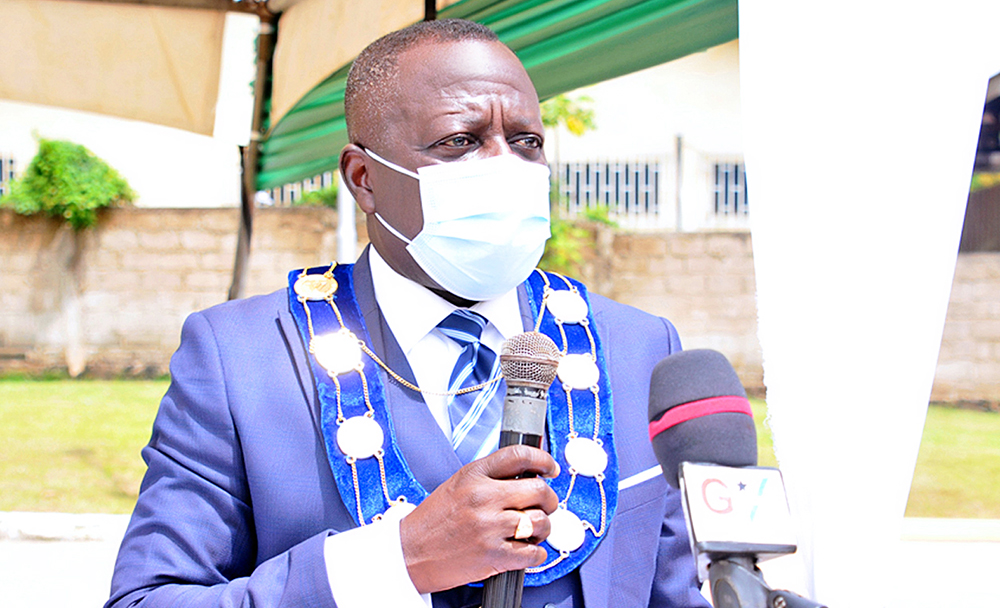 Chairman of the Veterinary Council of Ghana, Dr. Jonathan Amakye-Anim, administered the veterinary oath and inducted the new veterinarians. He stated that the ceremony is a rite of passage for practitioners of veterinary medicine in the treatment and prevention of cruelty to animals, as well as to uphold the professional ethical standards. Dr. Amakye-Anim explained further, that it is a public declaration of their commitments to assume responsibilities and obligations of the veterinary profession.
The Chairman of the Veterinary Council said the graduates are being inducted into the profession at the time when there is COVID-19 pandemic and outbreak of several emerging and re-emerging zoonotic diseases. He therefore charged them to use their expertise and knowledge to enlighten Ghanaians on these diseases. He entreated them to give back to the nation in appreciation for their training and to add value to society. He also encouraged them to explore the diverse options of career practice as well as venture into businesses as the advantage of being a veterinary surgeon is multi-dimensional.
In his address, the Provost of the College of Health Science, Professor Christian Agyare, said the novel corona virus is reported to have a link or association with animals and hence the need for veterinary doctors to help in the fight against the COVID-19 pandemic and other infectious diseases among animals.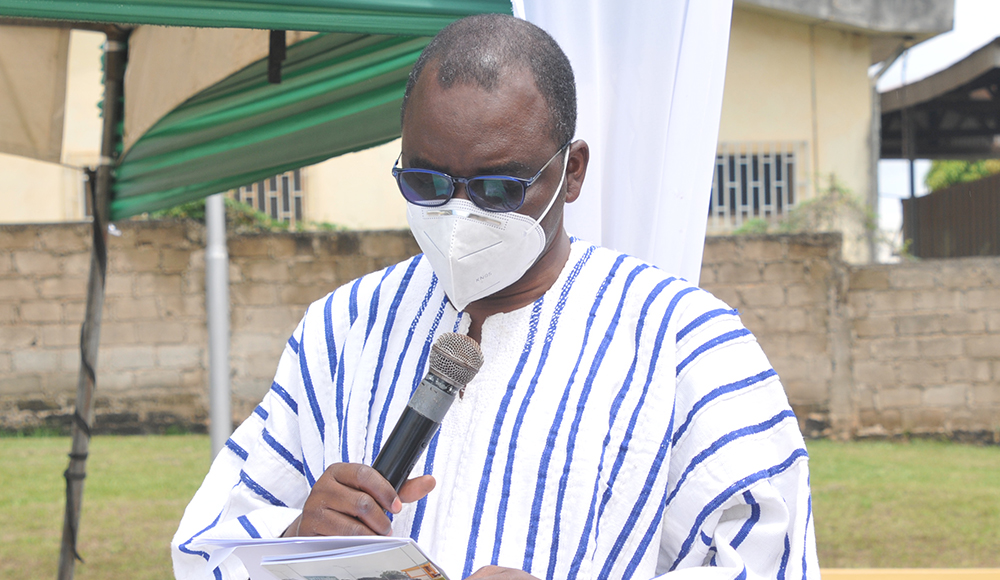 Keynote Speaker for the event, Professor William Otoo Ellis, Former Vice-Chancellor of KNUST, said the newly inducted veterinarians are products of one of the best veterinary medical schools in the sub-region and would soon become the best veterinary doctors in their generation in the years to come.
Professor Otoo Ellis advised the doctors to be guided by a vision in their professional life, work hard, be resilient, stay united and focused, think outside the box and apply the God factor and prayers to succeed.
The School presented prizes and special awards in twenty-two courses to the inductees. Dr. Emmanuel Kuufire, was awarded the Dr. Quarcoopome Prize and the Dean's Prize for the Overall Best Student in the DVM Programme.
In a related development, Professor Raphael Deladem Folitse was honoured with a citation by the DVM Alumni Association as the Foundation Dean of the School.