Reverend Professor Charles Ansah, Pro Vice-Chancellor, has opened a two-week training workshop for selected officers of the University Security Services of the Kwame Nkrumah University of Science and Technology(KNUST). The training is being facilitated by resource persons from the Ghana Armed Forces Training School, the Police Training School, the KNUST Security Services, Counselling Centre and the University Relations Office.
According to Chairperson of the Security Services Committee, Dr. Noble Kuntworbe, the skills training workshop is to position the security personnel to be able to discharge their duties effectively in relation to modern security issues and challenges. Dr. Kuntworbe hoped the sixty (60) staff attending the workshop will pay attention and utilise what they are taught to bring about change in service delivery.
In his address, Reverend Professor Charles Ansah, stated that the student population in 1982 was about 3,000 with very low security challenges, however, the current student population of close to 50,000 brings with it several security challenges which calls for new strategies to tackle them.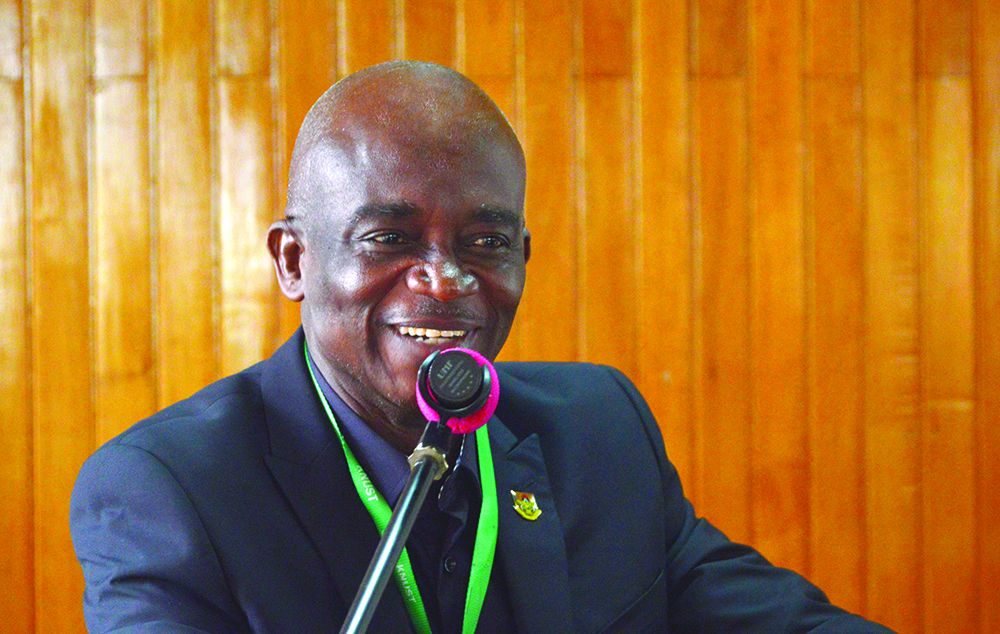 Rev. Prof. Ansah continued that the increase in both student and staff population also brings about more responsibility to security personnel to protect life and property. He further said it was in view of this and other reasons that management of the University provided new outfit to enhance their image.
The Pro Vice Chancellor therefore called on them to eschew certain behaviours which do not befit them and to ensure that they make use of the training they are receiving to also pass it on to their colleagues to uplift the services on Campus." If your outlook has changed, your performance must also change and you should approach your duty with decorum" he added.
During the week, participants would be enlightened on communication, customer service, endurance, martial arts, code of ethics, research methods and traffic management. Other topics to be treated include: report writing, safety management and emergency response, basic intelligence, crime control and investigation, among others.