Thirty-Three (33) academic staff of the Kwame Nkrumah University of Science and Technology (KNUST), Kumasi have been awarded grants from the KNUST Research Fund (KReF) totalling Nine Hundred and Ninety-Five Thousand, Eight Hundred and Eighty-Two Ghana Cedis (GhȻ 995,882) after a competitive pitching process. A brief presentation for the awardees was held on 8th September 2022 at the Council Chamber.
The Director of the Office of Grants and Research (OGR), Professor Philip Antwi-Agyei indicated that KReF since its establishment has supported 149 projects across the six Colleges of the University. For the 2022 edition, OGR received sixty-four (64) applications and approved thirty-three (33) after a thorough peer review by the KReF Scientific Review Committee and the OGR Advisory Board. The thirty-three awardees comprise fifteen (15) seed grant awards and eighteen (18) multi-grant awards.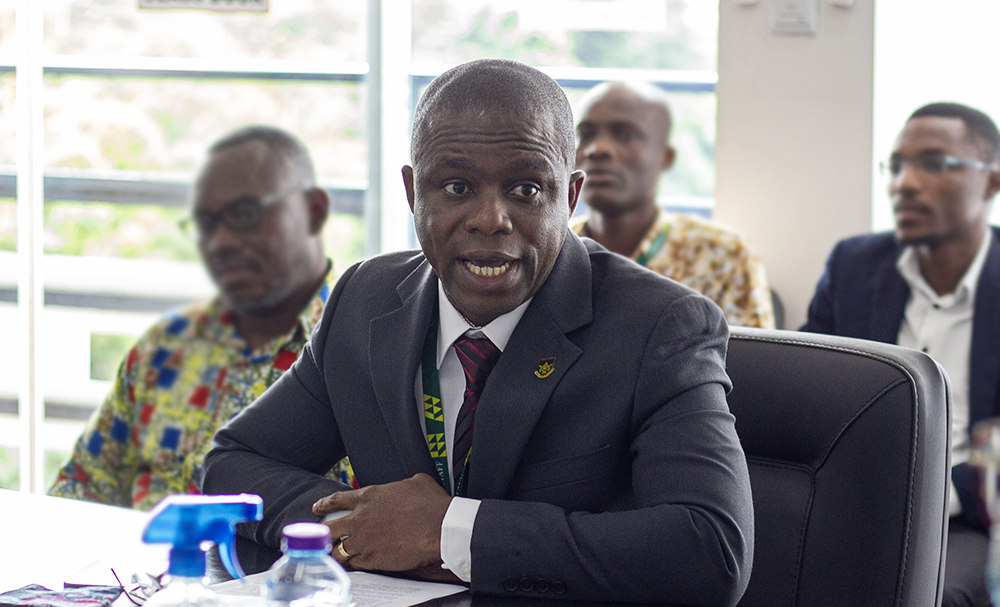 He indicated the unflinching support of Management in championing the research intensiveness of the University. He applauded the KReF reviewers for demonstrating a high sense of professionalism and integrity and congratulated the successful applicants.
Professor (Mrs.) Rita Akosua Dickson, the Vice-Chancellor, offered her congratulations on their grant awards. She emphasised that the University focuses on conducting research that contributes to the advancement of scientific and technological knowledge. 'As a University, it is very critical that we provide some support to research into issues that solve practical problems in society, thus introducing KReF,' she explained.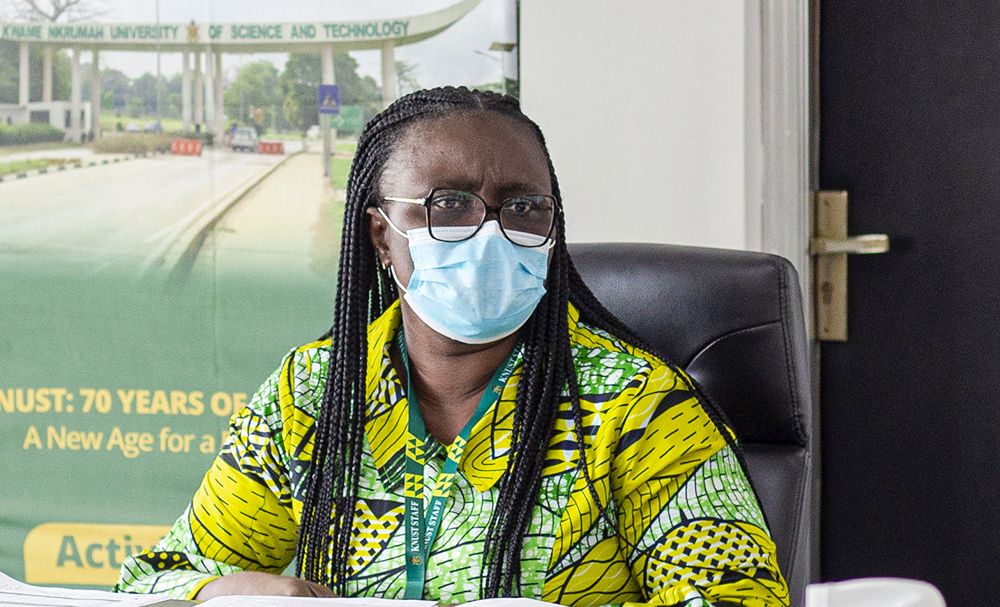 She indicated that their respective research outcomes will be published in the KReF bulletin and urged them to involve OGR in their research processes to achieve good results. She further encouraged the awardees to ensure that the research culture of the University is maintained by having publication out of their research works.
In the multi-disciplinary category, Dr. Emmanuel Amankwaaa Ntim, (Dept. of Physiology), Dr. Lawson Mensah, (Dept. of Environmental Science). Dr. Yen Sokama-Neuyam (Dept. of Petroleum Engineering), Professor Christian Obirikorang (Dept. of Molecular Medicine), Dr. Samuel Asante Gyamerah (Dept. of Statistics and Actuarial Science), Dr. Patrick Narkwa (Dept. of Clinical Microbiology), Dr. Benjamin Annor (Dept. of Crop and Soil Sciences). Dr. Kwadwo Boampong (Dept. of Theoretical and Applied Biology), Dr. Kwaku Gyamfi Oppong (Dept. of Pharmacy Practice), Dr. Ernest Adankwah (Dept. of Medical Diagnostics), Professor David Wemegah (Dept. of Physics), Dr. Dorcas Owusu (Dept. of Theoretical and Applied Biology), Dr. Patrick Boakye (Dept. of Chemical Engineering), Dr. Enoch Acheampong (Dept. of Health Promotion and Disability Studies), Dr. Charles Apprey (Dept. of Biochemistry and Biotechnology), Dr. Monday Omoniyi Moses (Dept. of Physiotherapy and Sports Science) and Dr. Lyndon Sackey (Dept. of Environmental Science) were awarded.
The following were awarded for the seed grant: Dr. Mrs. Princess Ruhama Acheampong (Dept. of Health Promotion and Disability Studies), Professor Mensah Boadu (Dept. of Pharmacology) Ms. Pauline Boachie-Ansah (Dept. of Pharmacy Practice), Dr. Michael Ansong (Dept. of Silviculture and Forest Management), Dr. Bertrand Nero (Dept. of Forest Resource Technology), Dr. John-Paul Banchani (Dept. of History and Political Studies), Dr. Kingsford Obeng Kwakye (Dept. of Telecommunications Engineering), Mr. Vampere Hasehni (Dept. of Health Promotion and Disability Studies), Mr. Alhassan Osman (Dept. of Dairy Beef Cattle), Dr. Augustine Ntiamoah (Dept. of Chemical Engineering), Dr. Emmanuel Dzisi (Dept. of Civil Engineering), Dr. Kwadwo Boadu (Dept. of Wood Science and Technology), Dr. Edward Appiah Boateng (Dept. of Nursing), Dr. Joshua Ampofo (Dept. of Mechanical Engineering), and Mr. Paul K. Baffour Asamoah (Centre for Settlement Studies).
KReF provides an internal source of funding for the staff of KNUST to conduct innovative research projects that address specific developmental challenges in Ghana and beyond. The Fund seeks to promote innovative and impactful research by KNUST staff through inter/multi/transdisciplinary research collaborations. KReF now focuses on early and mid-career researchers and females.