The Women's Commission of Science Students Association (SCISA) of the Kwame Nkrumah University of Science and Technology (KNUST) has officially launched Women in Science Uprising (WISeUP) under the theme "Empowering Women in Science: A way to Sustainable Development.
WISeUP seeks to build SCISA women with leadership and entrepreneurial skills in various science disciplines to contribute to sustainable development through mentorship, internship, welfare, capacity building and outreach programs.
The Patroness, Dr. Mrs. Mercy Badu of the Department of Chemistry launching WISeUP, said the association was established to undertake programs and projects to ignite the passion of Women in Science in order to equip and develop women in matters related to their emotional and general well-being.
According to her, women have a major role to play in achieving the Sustainable Development Goals, therefore, encouraged the young women to engage in mentorship programs, in order to unleash their capabilities for the betterment of the scientific world.
She further urged the women to make constructive research on thought-provoking topics to find solutions to major problems that would make positive changes in their fields of study.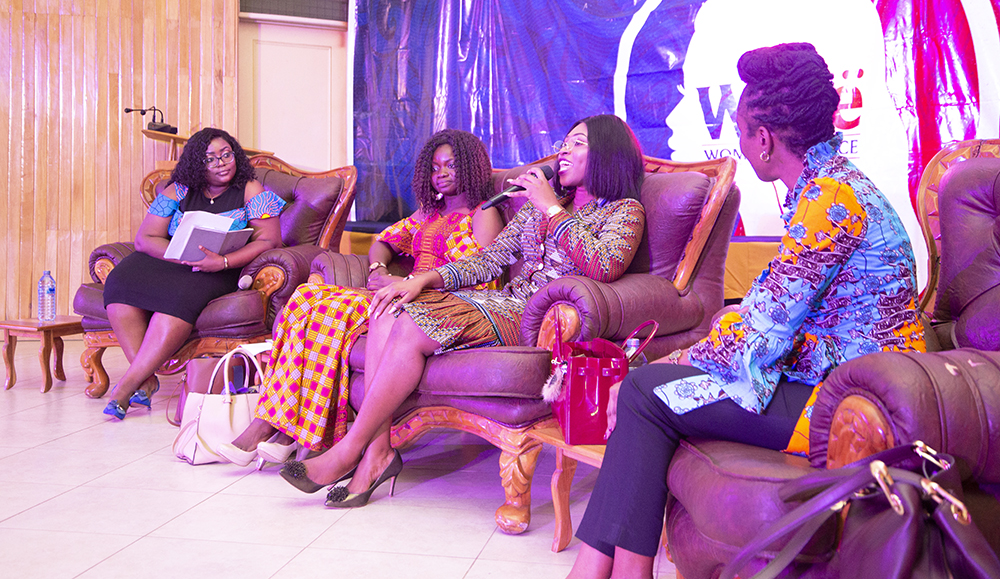 In a related development, Miss A. J. Akuoko Sarpong, a broadcast journalist at Citi TV/FM moderated a panel discussion on "Shaping the Next Generation of African Women". The panel, which included Dr. Elsie Effah Kaufmann of the Department of Biomedical Engineering, University of Ghana, Dr. Winifred Attiah, a Climate Scientist and Miss Esinam Seade, a consultant for Universal Music Group, shared their personal life experiences to encourage Women in Science.
In an exclusive interview with the Women's Commissioner of SCISA, Miss Eva Gyamfuah, mentioned that the WISeUP would offer help through scholarship, welfare, bursary slots, sanitary materials and the food bank initiated of the SRC.