The Provost of the College of Science (CoS), Professor Mrs. Ibok Oduro, has officially opened the Science and Technology Seminar for Females in First Cycle Institutions.  The second in the series since its inception last year, the two-day mentorship and career guidance seminar is an initiative by a team from the DANIDA Alumni Network, Ghana (DAN-G) in partnership with the College of Science, KNUST and with support from Women in Science, Technology, Engineering and Mathematics (WiSTEM) and GH Scientific.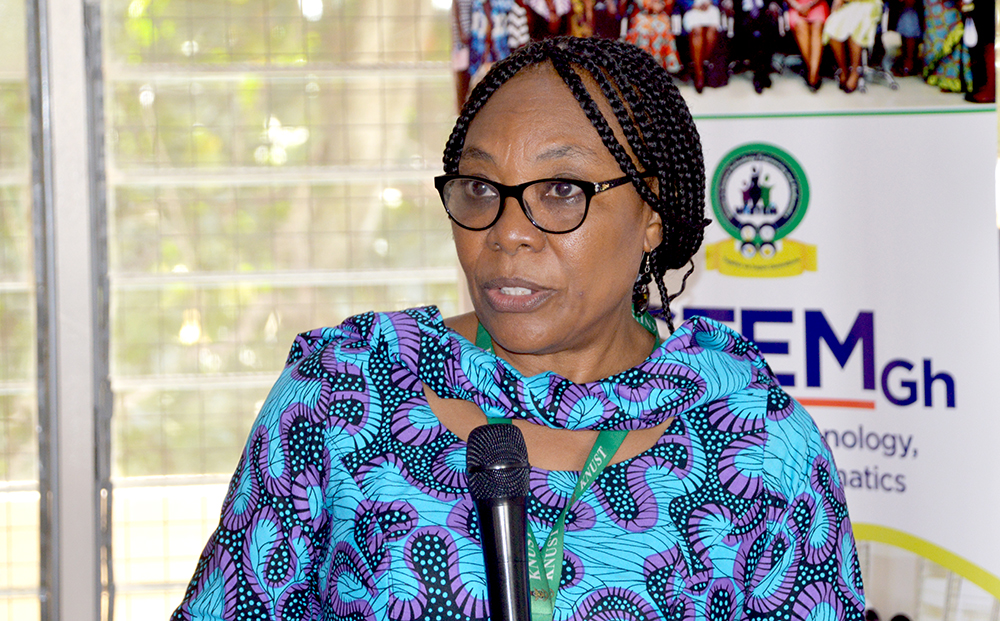 In her opening address, Professor Mrs. Oduro indicated that the seminar for the young females is timely as females are underrepresented in science and other fields of STEM.
It has also been realised that the interest and enrolment of girls tend to decline as they go higher up the education ladder, she noted.  Statistics indicate that the numbers declined from 35.11% to 27.24% from undergraduate to postgraduate level at the College of Science alone. According to Professor Mrs. Oduro, these and others have necessitated the Science and Technology Seminar Series to increase the interest and the enrolment of young girls in STEM.
The Provost added that the challenge for girls themselves is the lack of knowledge on science programmes in secondary and tertiary institutions. She attributed this to the relatively fewer female mentors in STEM fields. She therefore hoped the event would go a long way to meet the objectives of all stakeholders.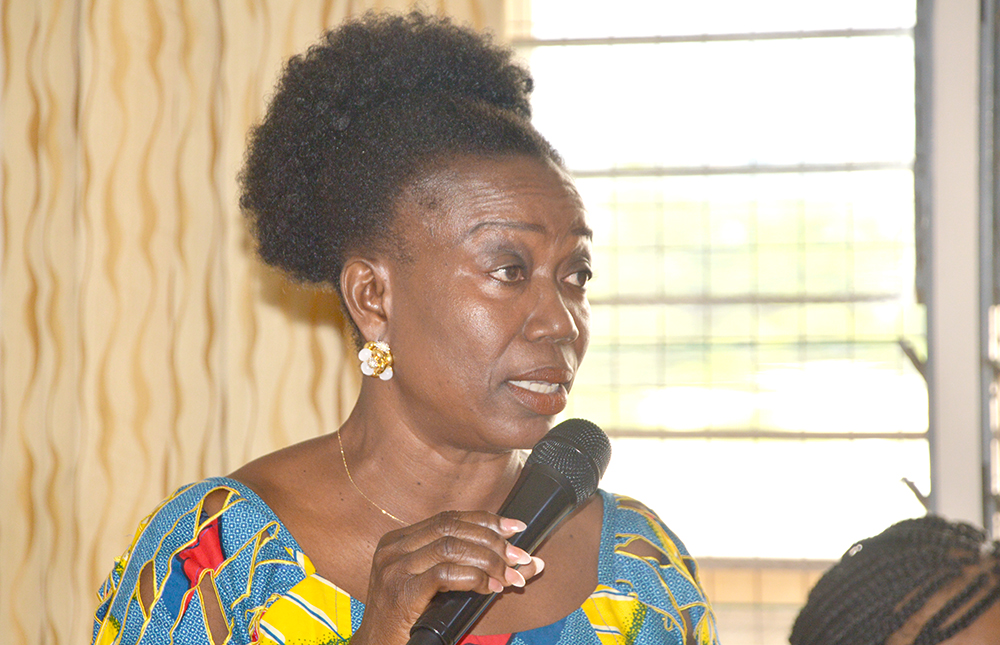 In her address, the Metro Director and Girl-Child Education Coordinator of the Ghaha Education Service, Mrs. Vida Owusu, said STEM related professions were seen in the past as the preserve of men. However, equity has come with women pursuing and excelling in various scientific careers.
Mrs. Owusu said the Free Compulsory Universal Basic Education (FCUBE) which is instrumental in Ghana's educational policy recognises the need for both boys and girls to study and excel without any discrimination.
She said the President of the Republic of Ghana, His Excellence Nana Akuffo Addo recently, committed over seventy million cedis to science and technology education. This shows the importance that government and the country as a whole place on science and technology education as a tool for development. She therefore encouraged participants to take advantage of the seminar to pursue STEM to the highest level.
The two-day event would feature educational tour of campus, laboratories and facilities, guidance and career selection, talks and presentations on prospects in STEM and mentoring and capacity building for teachers.
DANIDA Fellowship Centre and the Danish Ministry of Foreign Affairs provided grant for the project.