The Quality Assurance and Planning Unit of the Vice-Chancellor's offices, has held a training workshop for its sub-committees on Friday,25th Sept 2020 at the KNUST Business School Auditorium. The workshop was aimed at orienting the sub-committees on the policies that guide their delivery of service.
The sub-committees consist of staff members from all the six colleges of the University, the Institute of Distance Learning (IDL), the offices of Procurement, Internal Audit, Registrar's Offices, Development, Finance, University Health Service, University Library, Security Service and the University Information Technology Services (UITS).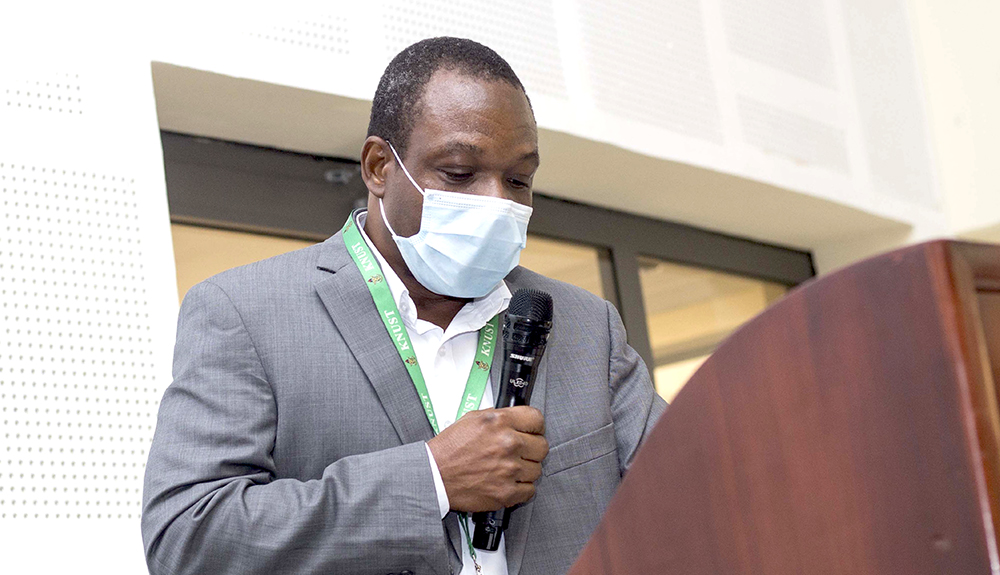 The Vice-Chancellor, Professor (Mrs) Rita Akosua Dickson in a welcome address delivered on her behalf by Professor John Tia Bugri said, Quality Assurance is at the very heart of the University which defines its identity and mandate. 
According to Professor Dickson, the sub-committees are pivotal in the delivery of services and, as a result, Management will consider them to be 'Quality Control Police' responsible for ensuring that every College adheres to quality standards in the performance of its mandate. Excellence and quality service delivery is what sets institutions apart from their competitors; thus, KNUST must ensure they permeate every aspect of their works, she added. 
She finally encouraged them to participate fully and use their expertise to work for the greater good of the University.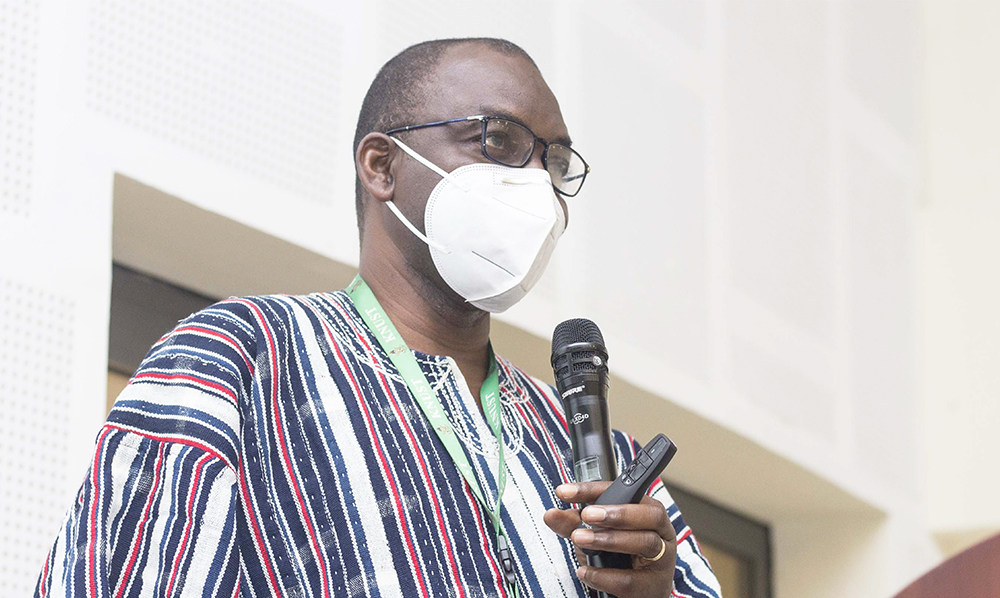 Rev. Professor William Otoo Ellis, the former Vice-Chancellor in his presentation on 'Quality Assurance in Service Delivery; the Role of the Quality Assurance Sub-Committees' charged the National Accreditation Board to start tossing their mind around classification of state Universities in the country to enhance healthy competition. He mentioned that in the United Kingdom and United States of America, Universities are grouped under categories A, B and C schools. According to him, these categorisations are based on; Subject Rankings, Students' Academic and Social Experiences, Student's Satisfaction, Research Ranking, and Percentage of International Students. 
Such Universities according to the experienced university administrator, serve as standards against which other universities are measured. In that case, other smaller universities strive to be like those in the brackets of model schools or what is popularly referred to as the "Ivy League schools" in the US. He lamented that the situation where all state universities are boxed together in the country does not provide a sound atmosphere for effective mentorship.   
Rev. Professor Otoo Ellis observed that Quality Assurance is necessary for increased public demand for better performance, widening access, better quality graduates to drive national economies and increased competitions. He urged the members to be creative and innovative, and also give their full commitment and ensure they are abreast with policies and guidelines.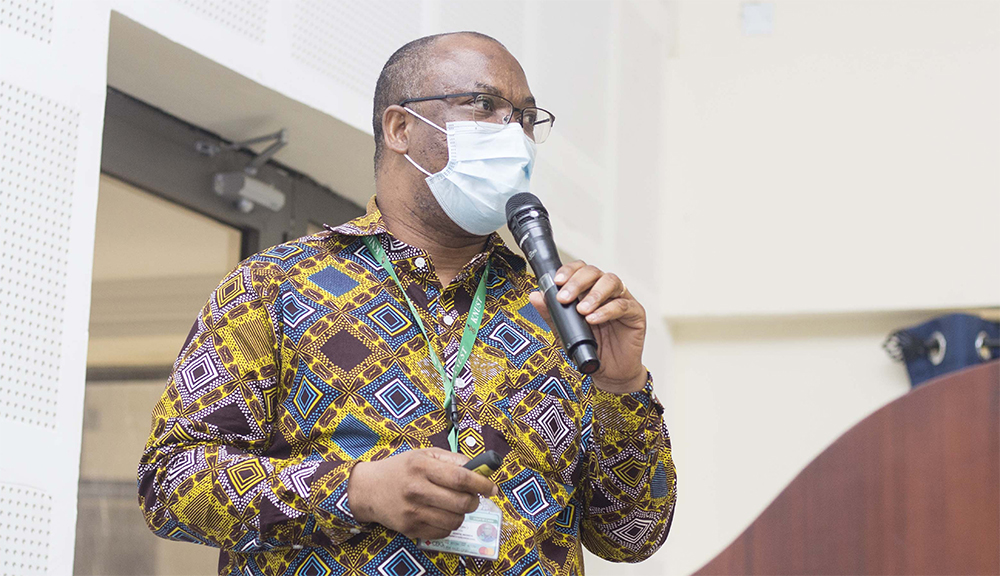 The Head of Quality Assurance and Planning Unit (QAPU), Professor Jerry John Kponyo, in his presentation on the Action Plan for Terms of Reference and QAPU's Expectations of the Quality Assurance Sub-Committees outlined what University Management expects from them. These include, coordinating staff performance appraisal, peer-evaluation of teaching, sensitise other members of staff on issues of Quality Assurance and offer examination support.
Other duties comprise conducting client satisfaction surveys at the end of every academic year, conducting an audit of all websites within the College/Department/Unit and ensuring they are up-to-date, vetting of payment of extra teaching claims.
Mr. Darlington Adanfo, a representative from the National Accreditation Board, presented on the processes involved in 'Programme Accreditation and re-accreditation of Quality Assurance Sub-committee' for academic staff. 
He informed participants that an academic programme would be accredited when the institution meets satisfactory standards in performance and integrity. Accredited programmes, he added, are recommended to prospective students, local and international partners for sponsorships and scholarships.
Participants were divided into sections during the workshop to interact with respective facilitators.