In line with the University mentoring policy and religious adherence to all the University policies, the Vice-Chancellor, Professor (Mrs.) Rita Akosua Dickson has inaugurated University Policy Champions & College Mentorship Coordinators at the Council Chamber on 22nd December, 2020. 
The University Policy Champions are tasked to develop policy briefs which highlight the key points of the policies for easy sensitization, serve as resource persons for all workshops which relate to the policies, develop 60 MCQs for newly recruited staff, evaluate the implementation of the policies and submit quarterly progress reports to the Vice-Chancellor through the Head of Quality Assurance and Planning Unit regarding their activities.
The College Mentorship Coordinators will coordinate and monitor the overall mentoring programme, disseminate information on the mentorship programmes, and arrange training for mentors in consultation with Departments.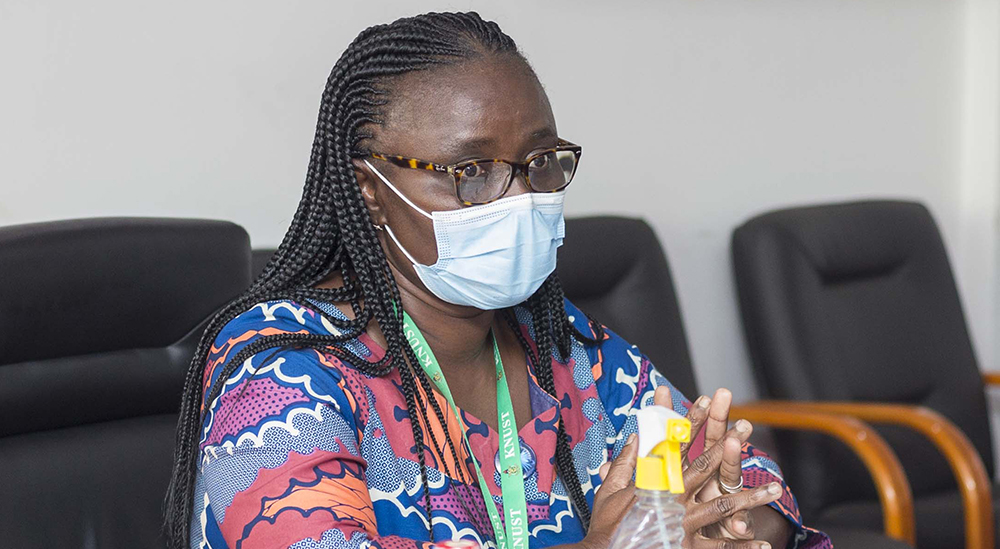 Professor Rita Akosua Dickson thanked the members of the University Policy Champions & College Mentorship Coordinators for availing themselves for the service of the University.  She mentioned that the University is guided by about 40 policies to facilitate the workings of the University. However, the biggest challenge is that majority of the staff do not know what the policy document entails. Thus, management of the University has set up these committees to drive and ensure the sensitization of all the policies to propel the University into a higher height. She mentioned that Management is solidly behind them and urged them to go all out to achieve positive results.
Professor Ibok Oduro, on behalf of the members of committees thanked the University Management for appointing them and promised to give off their best.