As part of efforts to deepen the capacity of Nursing and Midwifery Training Colleges (NMTCs), the College of Health Science (CoHS) through the initiative of the Provost is looking at possible ways to train the Principals of NMTCs to earn terminal degrees (PhD). This was revealed in a speech read on behalf of Pro Vice-Chancellor of KNUST at a workshop for Principals from the various Nursing and Midwifery Training Colleges (NMTCs) in the country at the IDL Conference Centre, KNUST.
He mentioned that measures have been undertaken to strengthen the collaboration between KNUST and affiliate NMTCs. These, he said included the allocation of more vehicles for visits; creation of a platform for examination officers and Principals to facilitate communication between the various units in the University responsible for Affiliations and mentees; continuous update of addresses of all affiliate institutions. In addition, he said the NMTCs have seen unprecedented growth in enrolment, which is as a result of nurses and midwives graduating with diploma certificates.
In his concluding remarks, he commended KNUST for the profound commitment in the running of the programme and expressed the hope that the Ministry of Health (MoH) would renew the Memorandum of Understanding (MoU) which first phase comes to an end next year.
A representative of Health Training institutions Secretariat of Ministry of Health, Mrs. Cynthia Dzordzorme expressed appreciation to both KNUST and the Principals of the institutions for their immense support for the programme to achieve the vision and mission of the collaboration. Mrs. Dzordzorme said MoH is committed to supporting this partnership by way of strengthening the structures to facilitate the training of knowledgeable health workforce for the development of the country.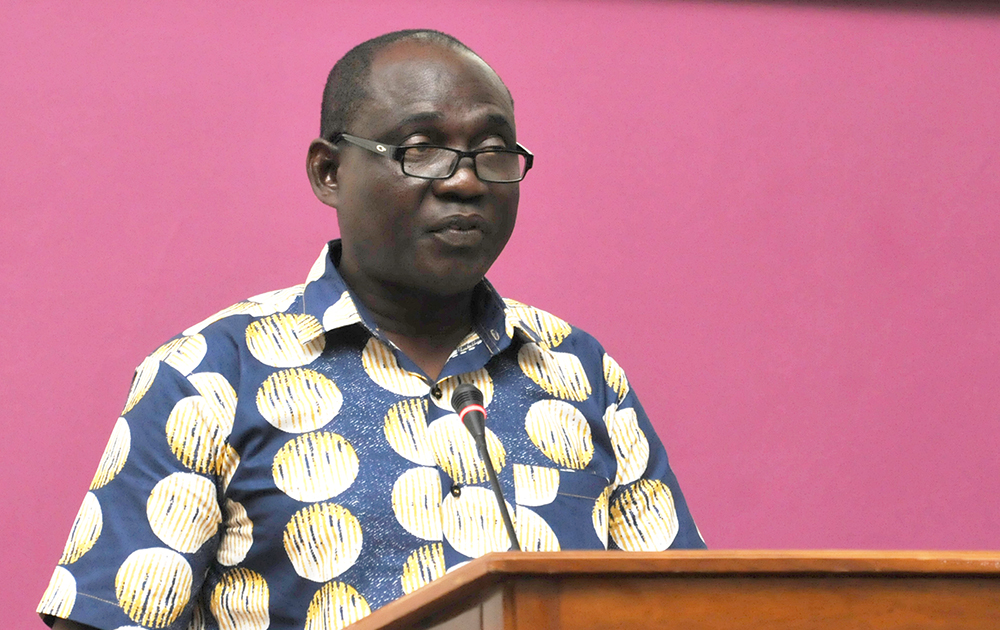 In his address Prof. K. Ofori-Kwakye, for Chairman of the Affiliations Committee said that the workshop is a collaboration between the Nursing Department of KNUST and Affiliations Office in KNUST. He mentioned that, the dual purpose of the workshop were to take stock of activities since 2015 and build the capacities of the Principals of the affiliate institutions.
On the issue of building capacity, he said the workshop would have experts to take participants through consistent strategies that would help improve the quality of graduates produced; how to use KNUST's library resources in improving their institutions; the services rendered by the Counseling Centre to support the affiliate health institutions, the conduct of examination and processing of examination results, certification and the organisation of ceremonies.