The Olu of Warri Kingdom in Delta State, Nigeria, Ogiame Atutwatse III together with his Chiefs has paid a visit to the Kwame Nkrumah University of Science and Technology (KNUST), Kumasi. He was welcomed by the Pro Vice-Chancellor, Professor Ellis Owusu-Dabo and some members of the University Management on Saturday, 16th April 2022 at the Council Chamber.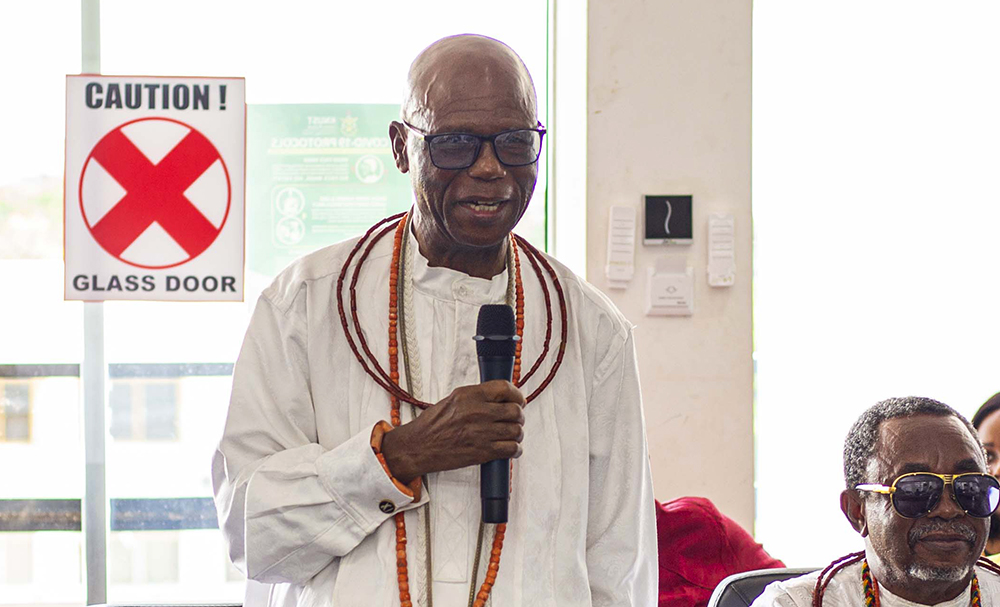 Chief Brown Mene, speaking on behalf of the King, expressed gratitude for the warm welcome shown towards the King and his entourage. He explained that their visit formed part of the Royal family's tour to Kumasi to congratulate Otumfuo Osei Tutu II, Asantehene and Chancellor of KNUST, on his 23rd enstoolment on the Golden Stool.
He added that the relationship between Nigeria and Ghana extends back to the first president, Osagyefo Dr. Kwame Nkrumah and that it is important to maintain it. The team also emphasized KNUST's significant achievements in the Sub-Region and in Africa as a whole, as well as their future ambitions to partner with KNUST and universities in Warri, Nigeria.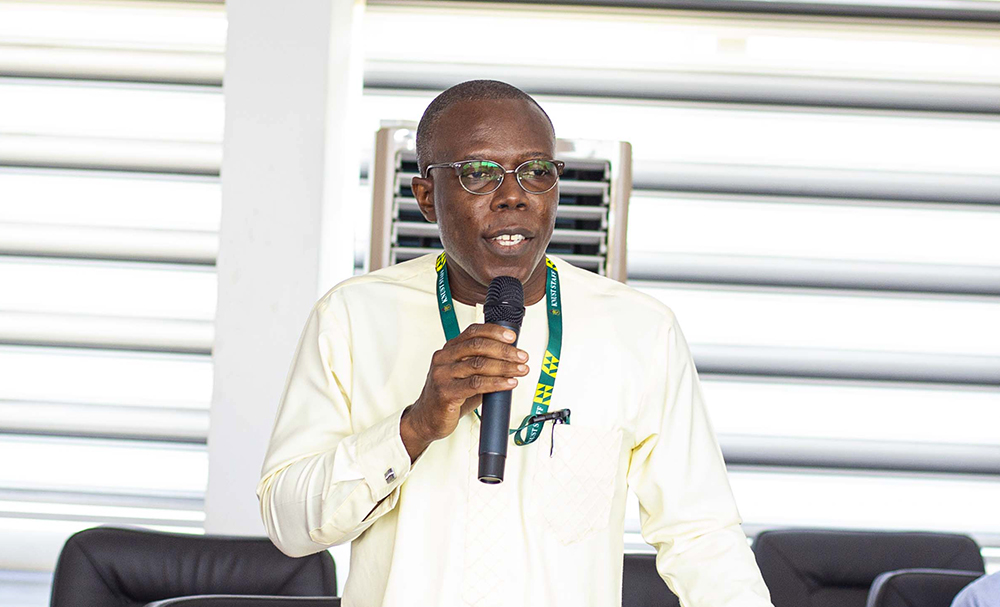 The Pro Vice-Chancellor, Professor Owusu-Dabo highlighted KNUST's achievements in the areas of Technology, Health, Science and Engineering as well as cited the University's status as the Best University in Ghana maintaining its position for the third consecutive time.
A documentary on KNUST's history was shown to the Olu and his Chiefs. The King and his entourage also toured the KNUST Museum, Kumasi Centre for Collaborative Research and Tropical Medicine (KCCR), KNUST School of Business and the KNUST Medical Village.