Honourable Daniel Botwe, Minister for Local Government, Decentralisation and Rural Development (MLGDRD) has paid a courtesy call on the Vice-Chancellor of the Kwame Nkrumah University of Science and Technology (KNUST), Kumasi on Tuesday, 24th January 2023 at the Council Chamber.
According to the Honourable Minister, the visit to KNUST was to further discussions with the team at the Bureau of Integrated Rural Development (BIRD) a research centre at the College of Agriculture and Natural Resources to see how best the Ministry can collaborate with academia to address challenges facing rural development in Ghana. To this end, he said that the Ministry seeks to deepen the existing relationship with KNUST and deliberate on the implementation of the Rural Development Policy and the way forward. 'We want to partner with academia to ensure that students deployed to the rural areas to work are equipped with skills that are of benefit to the people in the area,' he stated.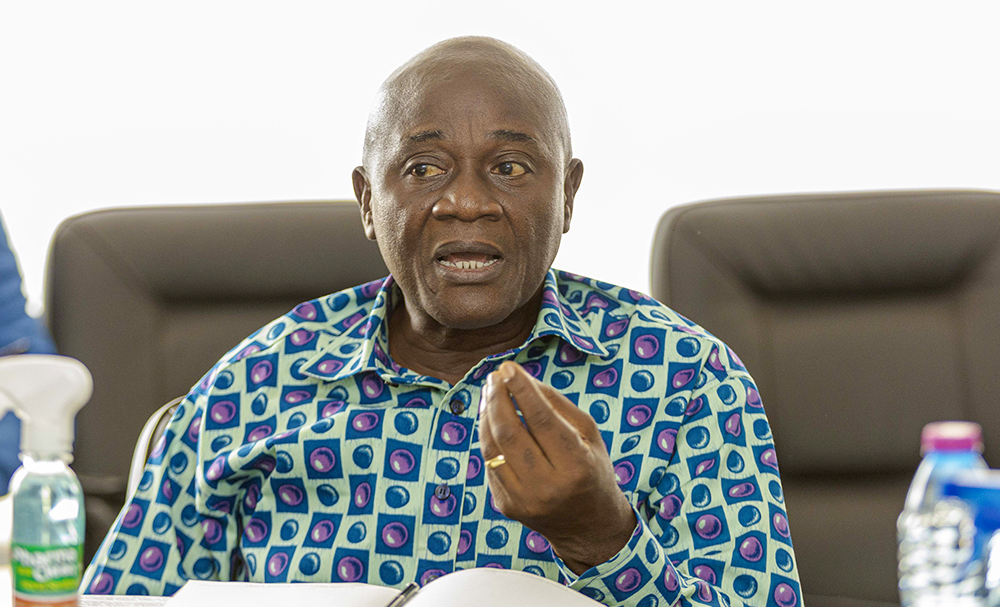 Hon. Botwe hoped that KNUST students would collaborate with the Ministry to develop research papers that showcase plans to achieve land valuation in rural.
He looked forward to engaging planners, engineers, and other key stakeholders of various rural areas and districts to have interactions with the Heads of Departments at KNUST. He assured Vice-Chancellor that the meeting would not be a business as usual and was hopeful of a successful collaboration.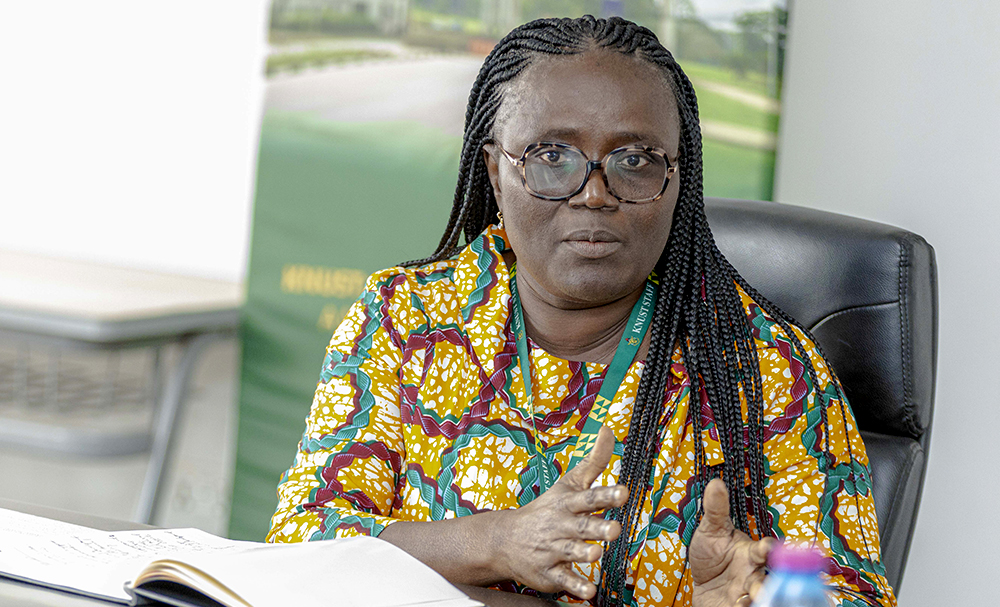 In her remarks, the Vice-Chancellor, Professor (Mrs.) Rita Akosua Dickson noted that the visit was a significant step in the right direction. She indicated that KNUST as a leading Science and Technology Institution thrives on creating an environment for undertaking relevant research, quality teaching, entrepreneurship training, and community engagement to improve the quality of life.
Professor Dickson assured that KNUST has the expertise and team ready to walk and work with the Ministry to conduct impactful and relevant research that proffer solutions to societal problems. 'We are ready, willing and committed to collaborating with the Ministry to find solutions to these challenges facing rural development in Ghana,' she stressed.
She further urged the Minister and his team to take up multi-disciplinary conservations with the Colleges in KNUST to address the 'cocktail of challenges' facing rural development in Ghana.