The KNUST-Laboratory for Interdisciplinary Statistical Analysis (KNUST-LISA) has organised a workshop on 'Building Capacity of Female Scientists in Data Analysis for Decision Making and Strategic Planning'.
The Head of Department of Mathematics, Professor Atinuke Adebanji, giving a brief on KNUST-LISA said the association is the 12th member of the LISA 2020 Network initiated and coordinated by the University of Colorado Boulder, USA. The mission of LISA, she mentioned is to train statisticians and data scientists to become interdisciplinary collaborators who provide research infrastructure to enable and accelerate quantitative research around the campus community and to engage with the community to improve statistical skills and literacy.
The weeklong workshop would entail data management and statistical analysis training, post-training on the job evaluation and informed policy development, analysis and evaluation training, she added.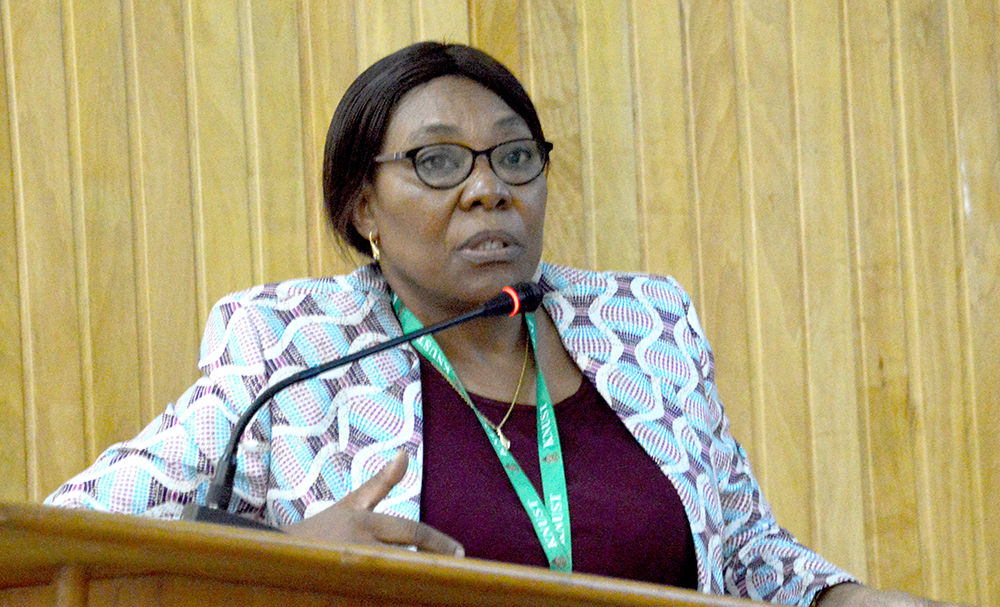 Professor Ibok Oduro, the Provost of College of Science, who presented the keynote address on 'Women in Science; accelerating local solutions for national development' said women have the potential to accelerate development but their efforts and capabilities are invisible because of social norms and weak infrastructure to manage them. Therefore, the duty of LISA she said is to unlock domestic finance, public or private economic empowerment, entrepreneurship, income generating activities. She hoped that by the end of the workshop, the participants would demonstrate how science could accelerate development, work together to create global movement of responsible women in Science.
According to the Vice Chancellor of KNUST, Professor Kwasi Obiri-Danso, women who want to thrive in our society, ought to be assertive, strong and respond to the societal needs of clothing, shelter and food, he added. He expressed much gratitude to the patrons of LISA for sharing in his vision to increase female enrolment in KNUST.
The participants are women scientists drawn from Public Universities in Ghana; Food and Drugs Authority (Accra & Kumasi) CSIR, Building and Road Research Institute, Kumasi; Forestry Commission Ghana, Kumasi; University Hospital, KNUST; Volta Regional Hospital, Ho; Cape Coast Teaching Hospital; Ejisu Government Hospital; Ghana Grid Company (Accra & Tamale), Zoomlion Ghana Limited, Kumasi, Bowen University, Iwo.
LISA is a statistical collaboration laboratory with a goal to increase the quantity and quality of statistics and data science applied to advance high-impact research at KNUST and expert decision making in the community.