Following the excellent performance of Team KNUST at the just ended 27th Ghana University Students Association (GUSA) Games, the Director of Sports of Kwame Nkrumah University of Science and Technology (KNUST), Mr. Timothy Mensah, together with the captains of the various teams, presented the trophies and medals won during the games to the Vice Chancellor, Professor, (Mrs.) Rita Akosua Dickson, on Monday, 21st November, 2022, at the Council Chamber.
Team KNUST placed third out of the 13 universities that participated in the games.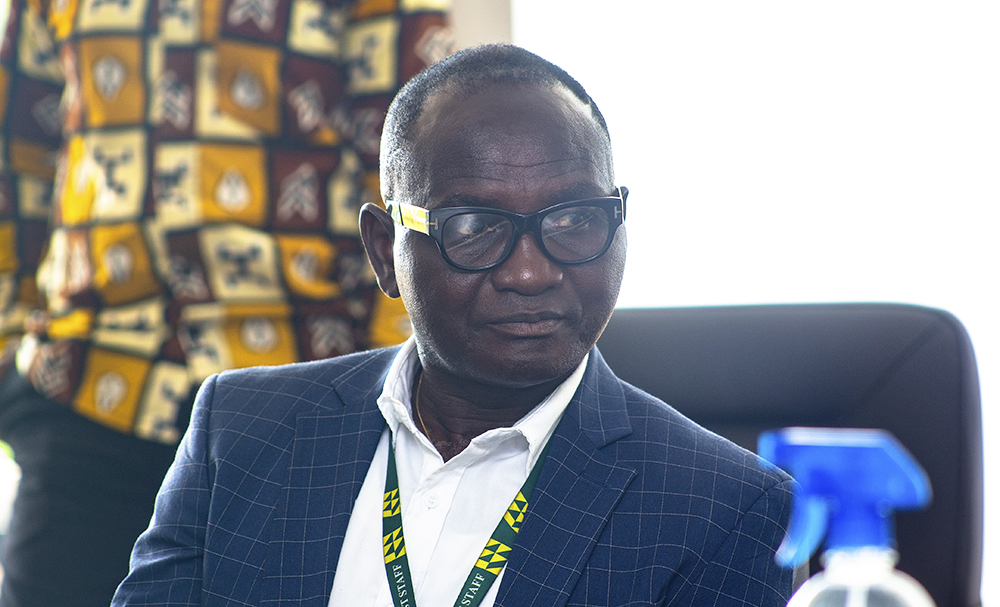 Reflecting on the games' outcome, Mr. Timothy Mensah, Director of Sports, stated that although KNUST intended to host and win the Competition, being in third place is a significant accomplishment for KNUST. According to Mr. Mensah, the achievement is the first time the University has won most medals, including 12 gold, 7 silver, and 12 bronze.
He emphasised that despite the competitiveness of games between the participating universities, the KNUST teams proved beyond a shadow of a doubt that they are the best and did not let the University down. "The games were difficult but interesting, even though we could not beat all the 13 universities that participated, we pushed to the extreme to deliver and did not disappoint," he said.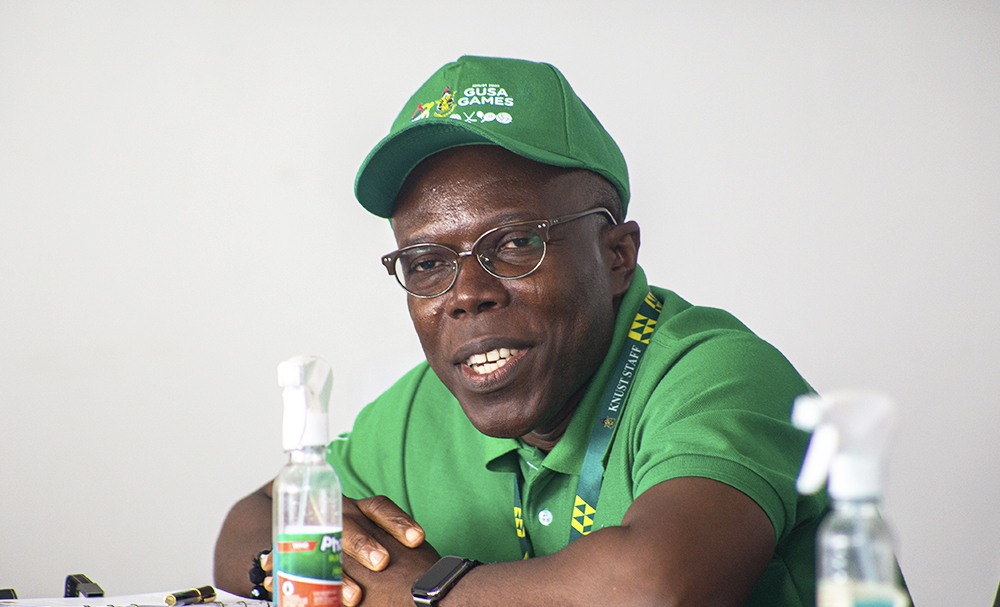 The Pro Vice-Chancellor and Chairman of the Local Organising Committee of the 27th GUSA Games, Professor Ellis Owusu-Dabo, thanked sponsors, the Bank of Ghana, Sakahomes, and Latex Foam, for the tremendous support during the GUSA Games and the cadet corps for the prowess displayed at the opening and closing ceremonies.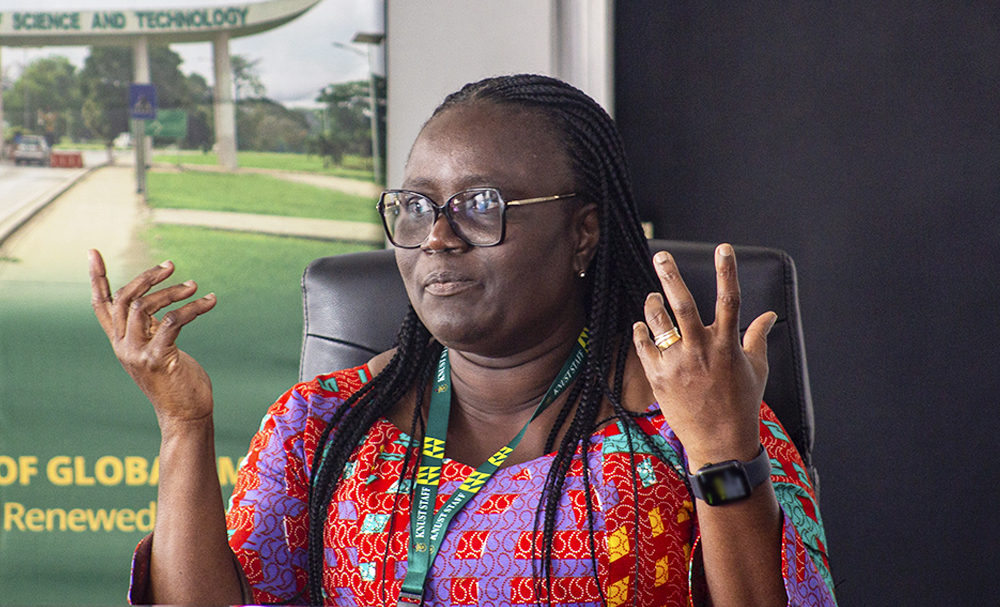 In her remarks, the Vice-Chancellor, Professor (Mrs.) Rita Akosua Dickson expressed her heartfelt gratitude to the management and the athletic team for the success. She also promised the sports team a special treat and announced that a day would be set aside to celebrate their outstanding performance and the third-place finish in the GUSA Games.
"Management is super excited and appreciates the hard work and sacrifices of trainers, the Sports Director, athletes, the Local Organising Committee, the University Security Services, and the KNUST Cadet. The team has indeed proved that KNUST is capable and yes, we can, so long as we want to get it done," she noted.