As part of the recruitment process for 20 newly recruited officers for the University Security Services, the Kwame Nkrumah University of Science and Technology (KNUST) in collaboration with the 4 Infantry Battalion has organised a six-week security training for the newly recruits at the Uaddara Barracks, Kumasi.
The training commenced on 17th May 2021 and ended on 25th June 2021 with a Graduation Parade to outdoor the newly recruits.
The training was aimed at introducing the recruits to the rudiments of security roles and duties and help them develop their leadership and physical fitness. It was also to expose them to the concept of security operations on a campus setting as well as inculcate into them the spirit of teamwork, resilience, and a sense of discipline.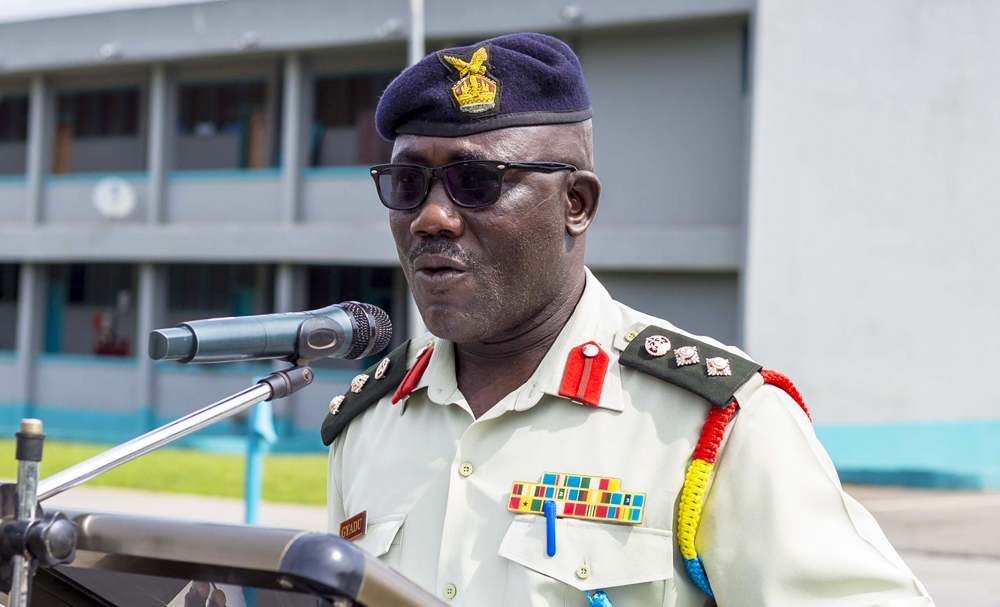 Colonel Els Gyadu in his address said that the training sought to re-condition, re-socialise and re-orient the recruits to help them execute their duties as security personnel. 'This training you have undergone has taken physical weakness, laziness, lack of self-control, gluttony and all such vices and have imbibed physical fitness, assertiveness, energy, self-discipline, selflessness, sense of urgency; among others,' he mentioned.
The Colonel highlighted the threats and crimes that the country and Universities are faced with and challenged them to assist in countering those threats and crimes having been equipped with the requisite skills as security personnel. He appealed to  Management of KNUST to provide all the necessary accoutrement for the University Security Services to perform their duties effectively.
Officers Joseph Bondzie, Stanley Kwesi Xodanu, and Francis Kwakye Appiah were awarded for excelling in various competitions.