Kwame Nkrumah University of Science and Technology (KNUST), School of Veterinary Medicine (SVM) has partnered with WHO, FAO, USAID, NADMO, GHS, Breakthrough Action, and VSD, to mark this year's ''International One Health Day''. The ''International One Health Day'' is a global campaign that celebrates and brings attention to the need for a One Health approach to address shared health threats to human-animal-environment interface. 
The commemoration dubbed ''Strengthening Global Resilience through One Health: A 2020 Vision for a Sustainable Future'' was held at Boadi, a community in the Ashanti Region.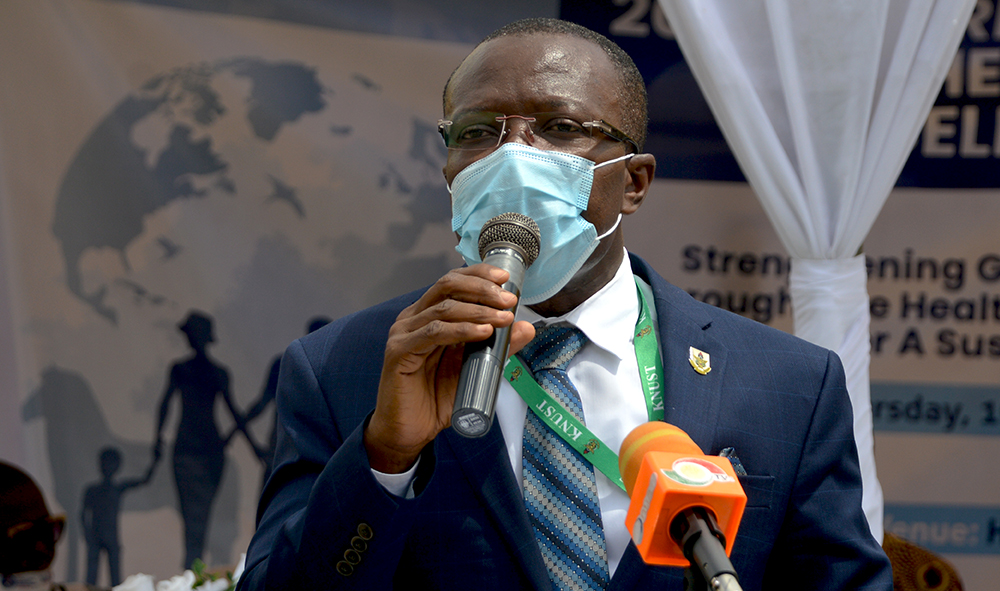 The Pro Vice-Chancellor, Professor Ellis Owusu-Dabo in his keynote address stated that the goal of this year's event highlights the importance of assessing and addressing challenges faced with One Health by drawing global attention to interactions that exist between the human, animal and the natural environment.
He added that KNUST has made remarkable efforts in integrating the concept of One Health into various aspects of curriculum delivery for both undergraduates and postgraduates to help students appreciate and internalize the concept early for effective coordination and collaboration throughout their future research. KNUST will run a Master's Program in One Health in the next academic year, he said.
Dr. Garba Ahmed, Food and Agriculture Organization (FAO) of the United Nations, country team leader for Emergency Centre for Transboundary Animal Diseases, in his opening remarks said that for FAO, One Health is about food security, poverty reduction and better livelihoods for everyone. He added that FAO in partnership with OIE and WHO has developed the One Health Zoonotic diseases that serve as a guide that helps in the fight against the threats of human-animal-environment.
He mentioned that FAO is working to ensure that One Health is being institutionalised in the country by organising workshops for students in tertiary institutions on One Health including KNUST and creating awareness on COVID-19 and rapid response. He assured that his office would continue to support the various efforts of the government to promote One Health and mitigate the impact of zoonosis.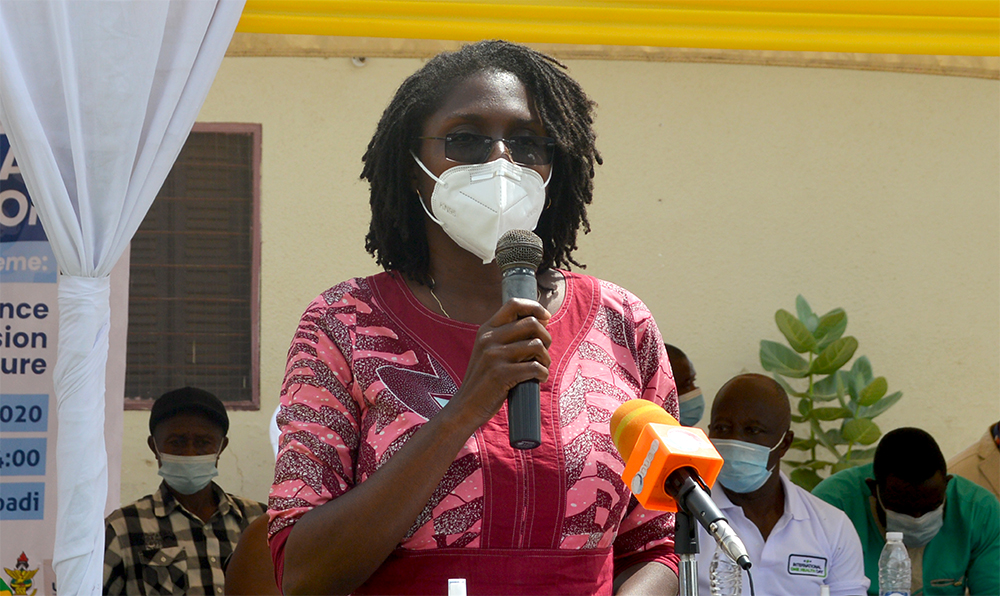 The National Professional Officer for Disease Prevention and Control at the World Health Organisation (WHO), Dr. Sally Ann-Ohene explained that the Institutionalisation of One Health in Ghana should be the use of data and information from relevant research to impact health challenges in a collaborative manner for better health outcomes.
She therefore urged implementing agencies, universities and research institutions involved in One Health approach to continue to strengthen their working relationship and guaranteed WHO's support to this cause. The future can only look brighter for the earth's inhabitants when we work together, she said. 
Dr. William Adu, Chief Veterinary Officer of the Veterinary Service Department appealed to Boadi and surrounding communities to vaccinate their pets' in order to keep them healthy. He stated that it was obligatory for pet owners to feed and deworm their pets. He use the opportunity to called on the District Assemblies to invest in animal health through the building of veterinary clinics in the various Districts. 
He also encouraged all health agencies to implement one health approach and suggest ways to prevent zoonotic and public health diseases. Dr. Adu reiterated that research findings should be communicated in a way community members can understand and implement accordingly.
Dr. (Mrs.) Vivian Etsiapa Boamah, Senior Lecturer Department of Pharmaceutics advised participants on the dangers of drug abuse especially antibiotics and encouraged them to go to the hospital, take full doses of drugs prescribed to them when they fall sick.
The Dean, School of Veterinary Medicine (SVM) Professor Benjamin Obukowho Emikpe recounted that KNUST is adjudged as the best University in Ghana and the 12th best university in Africa and assured the Boadi Community that the School of Veterinary Medicine will collaborate with other institutions to establish a primary health centre in the community.