A distinguished Professor of Architecture at the Kwame Nkrumah University of Science and Technology (KNUST), Professor Rexford Assasie Oppong, has launched Ghana's very first glossary on architecture on Friday November 6, 2020 at the IDL Conference Centre, KNUST-Kumasi.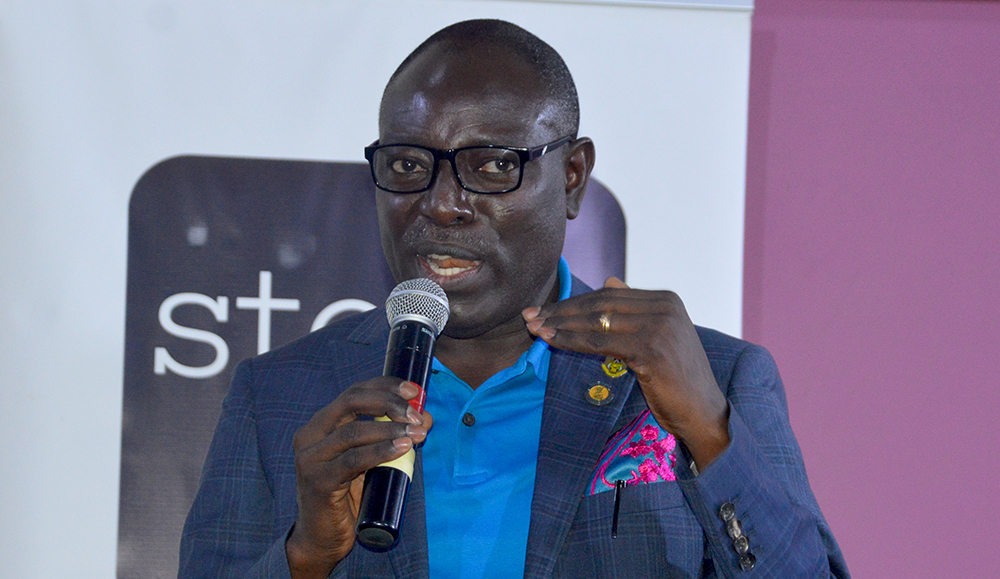 Prof. Assasie Oppong, Dean of International Programmes Office (IPO-KNUST) explained that, the book titled; "Aalii to Zygomorphic"- A Handbook on Architectural Glossary, was composed in alphabetical order "A to Z", to illustrate architectural terminologies in a form of a glossary or dictionary dedicated to Architecture.
He stated that the book sought to help students of architecture and professionals in the built environment to understand terminologies used in architecture to describe what architects produce and also make it understandable to their clients and the general public. 
He added that the book introduces new local words such as "Ntronom" and "Adinkra" from the Ghanaian culture, as well as other basic architectural terms which have been painstakingly explained in the handbook.
Prof. Assasie Oppong also revealed that he intends writing a sequel that will touch on Adinkra symbols, space syntax and architecture.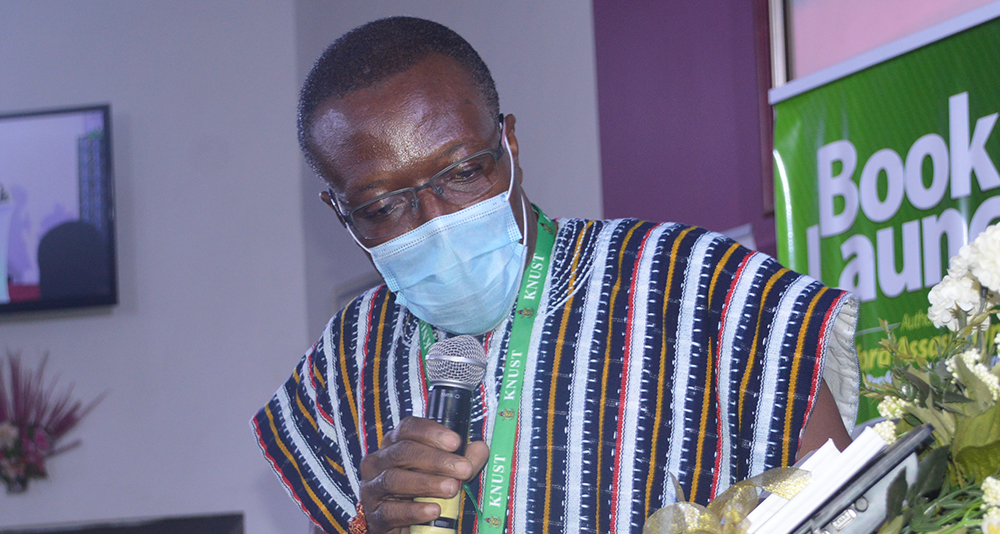 The Pro Vice-Chancellor of KNUST, Professor Ellis Owusu-Dabo applauded the author for such an exposition. He observed that the book will go a long way to help students discover words in architecture and local words that inform with the appropriate terminologies for architectural talks and other engagements. 'The book also stands to benefit tourists, foreigners and academics who visit Ghana', he added.
With the uniquely attractive cover design and title, Prof. Ellis Owusu-Dabo urged guests and the general public to buy at least a copy or more of the book and donate to KNUST and other Libraries in Ghana to enable needy but brilliant students to have access to the book.
The Immediate Past President of the Ghana Institute of Architects, Arch. Kofi Owusu reviewing the book exposed guests to more intriguing words and terminologies in the book and their architectural and general uses. He said that the book which is the first of its kind would help bring architects and clients on the same page to enhance productivity.
The first copy was bought by the CEO of Stone Depot, Mr. Ellias Hage for 1,000 USD. Other partners and sponsors bought copies of Aalii to Zygomorphic and donated to the KNUST library, and the department of Architecture. Free copies of the book were also given to people who answered questions on architecture.