The Kwame Nkrumah University of Science and Technology (KNUST) Primary School has held its 5th Annual Inter-Class quiz competition on Monday, 24th May to Thursday, 24th June 2021 at the School's Assembly Hall.
The annual competition is intended to build capacity, listening and fluency skills of pupils as well as develop their self-confidence. 
In his remarks, the Quiz and Debate Committee Chairperson, Mr. Michael Gyan Kwaffo revealed that quizzes and debates generally play a huge role in the development of children as it helps them become assertive and speak confidently in public. 
He added that the goal of the committee is to organise internal competitions that would equip and groom the pupils and provide the necessary exposure they would need to compete with other sister schools.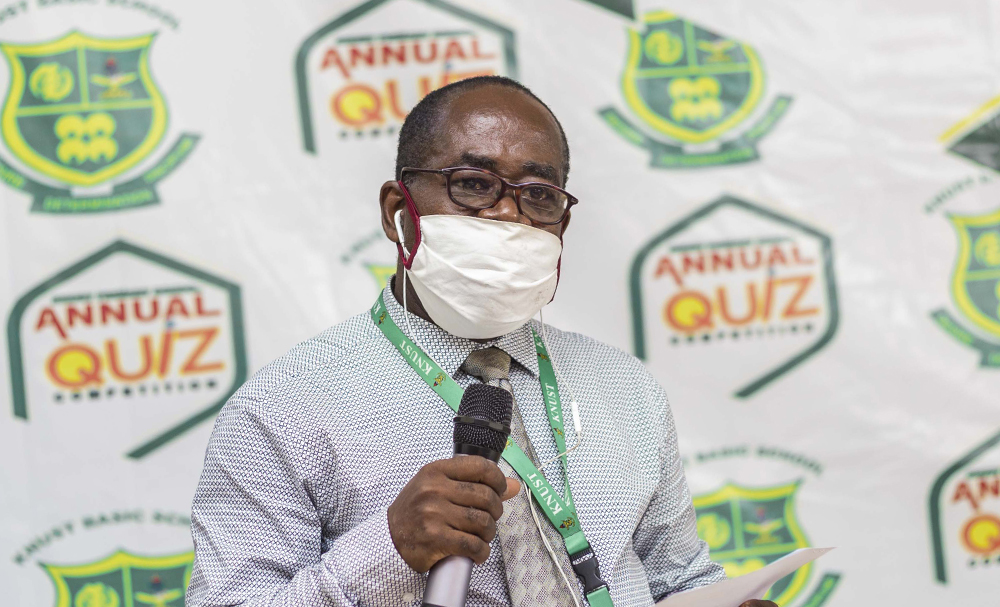 Mr. Napoleon DeGraft-Etsison, the Deputy Head of Basic School in his welcome address stated that there is the need to revive the quiz culture in schools by incorporating other co-curricular activities into the educational system to give pupils a break from traditional classroom learning. He added that in achieving this, technology can serve as a facilitator that brings innovation to quizzes and ensure active participation amongst pupils.
According to him, quizzes are meant to expand students' knowledge in general or specific subjects and explore new skills at an early age. It can lead to healthy discussions and debates, help in the team-building process among students, fun participation but extreme competition, helps relieve the stress and tension of daily work routine, and establishes new friends belonging to different cultures. He urged the pupils to put in their best and ensure that they learn something new during the competition.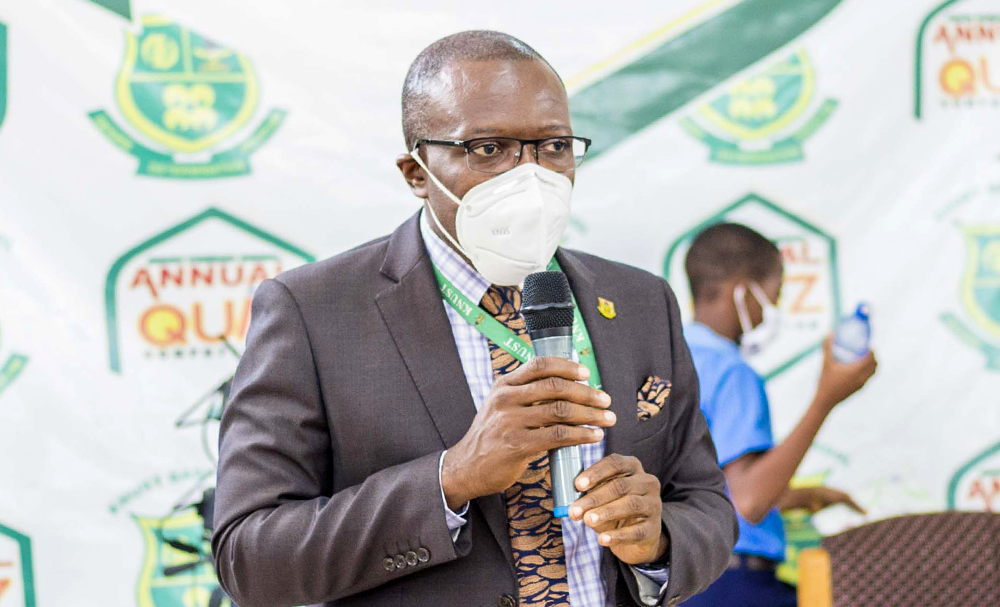 The Pro Vice-Chancellor of KNUST, Professor Ellis Owusu-Dabo expressed gratitude to the organisers of the competition for their dedication and assured them of management's support in subsequent events. He also congratulated the contestants for competing very well and urged them to look beyond the sky and not limit themselves in their studies. 
The competition started at a preliminary stage with 3 representatives each from classes 1 to 6 put into groups and were quizzed with three rounds of questions in Languages, Math, Science and General knowledge. Winners from this stage qualified to compete at the grand finale. 
At the grand finale, contestants from Basic 5A broke the record by obtaining the highest score of 133-points. Other participants from Basic 1C attained 95-points, Basic 6C obtained 92-points, Basic 4H got 89-points, Basic 3E gained 88-points and Basic 2B had 71-points. The winners were awarded trophies, medals, and other prizes.