Dr. Jacob Alhassan Hamidu, a Senior lecturer at the Department of Animal Science of the Kwame Nkrumah University of Science and Technology (KNUST) in partnership with the Skills Development Fund (SDF) has launched a book on 'Poultry Hatchery Principles for Professionals: Curriculum on Hatchery Management for Increased Productivity of the Poultry sector in Ghana. 
The 122-page book which was launched at the Great Hall Gardiner Conference Room, KNUST, on 25th March 2021 addresses the various challenges facing the hatcheries and farmers in the poultry industry. The launching of the book was part of a five-day hatchery-training workshop and stakeholder consultation with industry, academia and government agencies at KNUST in collaboration with the Poultry Excellence Centre, University of Lomé, Togo.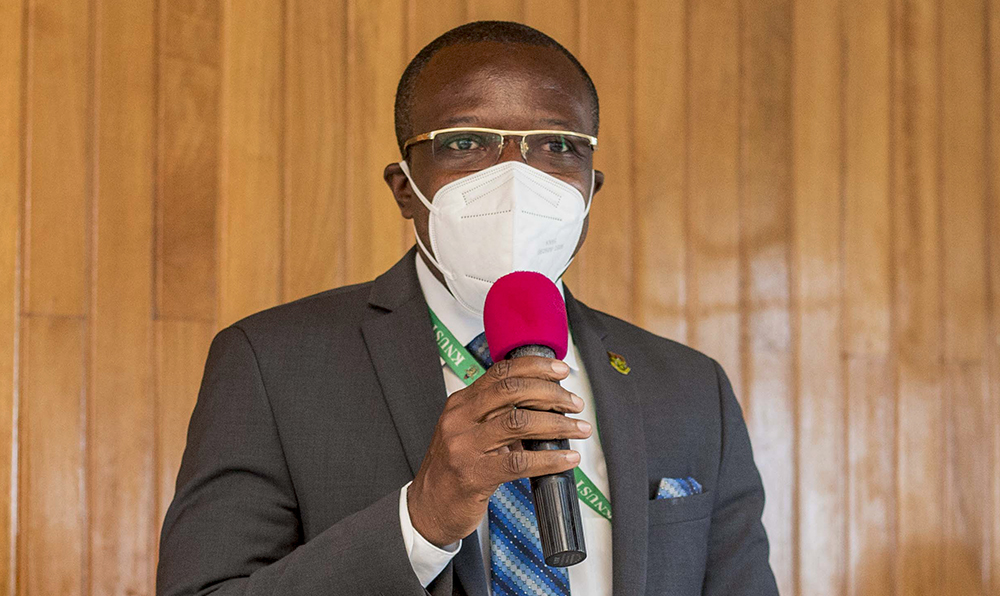 Speaking at the launch, the Pro-Vice Chancellor, Professor Ellis Owusu-Dabo lauded Dr. Jacob Alhassan Hamidu for his enormous contribution to knowledge. He added that KNUST would relent in working with stakeholders to provide practical-based solutions to transform the hatchery operations in Ghana and serve a good purpose in teaching and solving problems in the poultry Industry.
According to Professor Ellis Owusu-Dabo, the Department is building a state-of-the-art fertile eggs production facility, which will hold 5,000 breeder flocks leading to hatching eggs of over 30,000 per week to support the Olympio hatchery and other private hatcheries.  
Professor Owusu-Dabo further revealed that the SDF has donated close to Four Hundred Thousand Ghana Cedis (Gh¢ 400,000) in aid of a developmental project which includes a hatchery model. He added that the University will roll out short courses in hatchery to benefit the hatchery industry.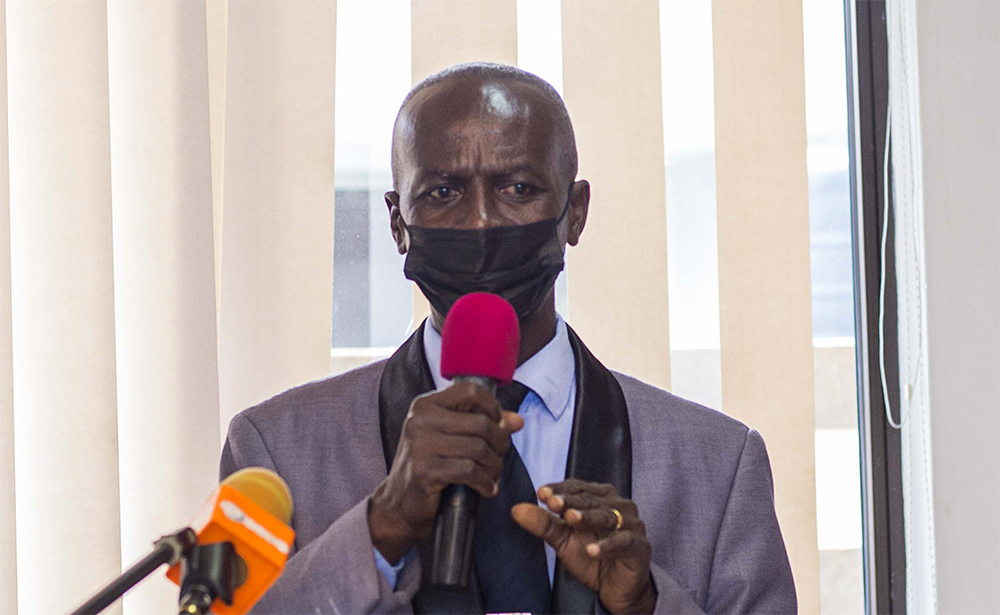 The Director of Ministry of Food and Agriculture (MoFA), Ashanti Region, Reverend John Manu, in his keynote address, mentioned that the book would improve the hatchery sector and the poultry value chain in Ghana. He bemoaned that Ghana loses a lot of money to the International market by importing large numbers of day-old chicks to raise as broilers for their meat and layers for their eggs. Again, Ghana has a Fifteen Million (15,000.000) deficit in day-old chicks' production now, which needs urgent attention to be harnessed to revamp the poultry sector.
He also emphasised that there was no need to set up new hatcheries but rather, optimise the performance of the existing hatcheries in Ghana.
Reverend Manu commended the work done by the author, contributors and reviewers in their effort to impart knowledge.
In an address, the Deputy Director, Ghana Standard Authority (GSA) Mr. Steve Kwarteng mentioned that it is the mandate of the GSA to establish and promulgate standards to ensure high quality of goods produced in Ghana, whether for local consumption or export. 
He also took the audience at the launch through the various structures and standards to be observed in industries and public institutions in Ghana.  
In a related development, the Department of Animal Science had a stakeholder engagement to introduce a Postgraduate programme in Poultry Science and Technology, which the industry accepted whole-heartedly.
Other persons in attendance included the President of the Ghana National Association of Poultry Farmers (GNAPF) Mr. Victor Oppong Agyei; Chief of Party of Ghana Poultry Project, Miss Carianne De Boer; Chief Executive Officer of Borris B Farms, Dr. Boris Baidoo; President, Women in Poultry Value Chain (WIPVAC), Mrs. Victoria Norgber and Ashanti Region President of WIPVAC, Mrs. Catherine Osei-Tutu.
The launch was proudly sponsored by Ghana Poultry Project (GPP), Ghana National Association of Poultry Farmers (GNAPF), Women in Poultry Value Chain (WIPVAC), Boris B's Chicken (BBC), Chicks and Chicken Services Limited, Topman Farms Limited, Universite de Lomé, Centre of Excellence in Poultry Science.