The Management of Kwame Nkrumah University of Science and technology (KNUST), Kumasi led by the Vice Chancellor, Professor Kwesi Obiri-Danso, the International Students' Association (ISA), KNUST and The Students' Representative Council of KNUST have donated food items worth fifty thousand Ghana Cedis (Ghc 50,000.00) to international students of the University.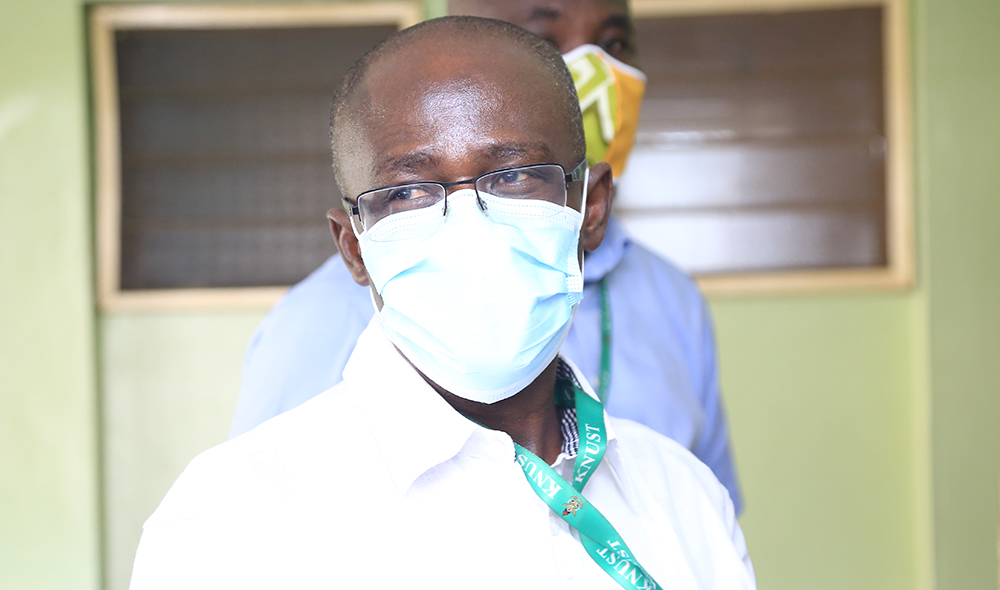 Donating the items to the leader of the International Students, the Vice Chancellor, Prof. Obiri-Danso explained that, Management, ISA and SRC recognise the enormous difficulties faced by the international students. He observed that most of these students have had to go out in search for food, water and other essentials to survive thereby exposing themselves to the dangers posed by the COVID-19 pandemic. The donation thus forms part of efforts by management and other stakeholders to protect International Students by limiting their movements in search for food items.
The Vice Chancellor, further indicated that, the donation will not be the last one and that Management will continue to support them until the situation is normalised. He again, urged them to eat well for good health and continue studying hard for it is for that purpose their families brought them to the University.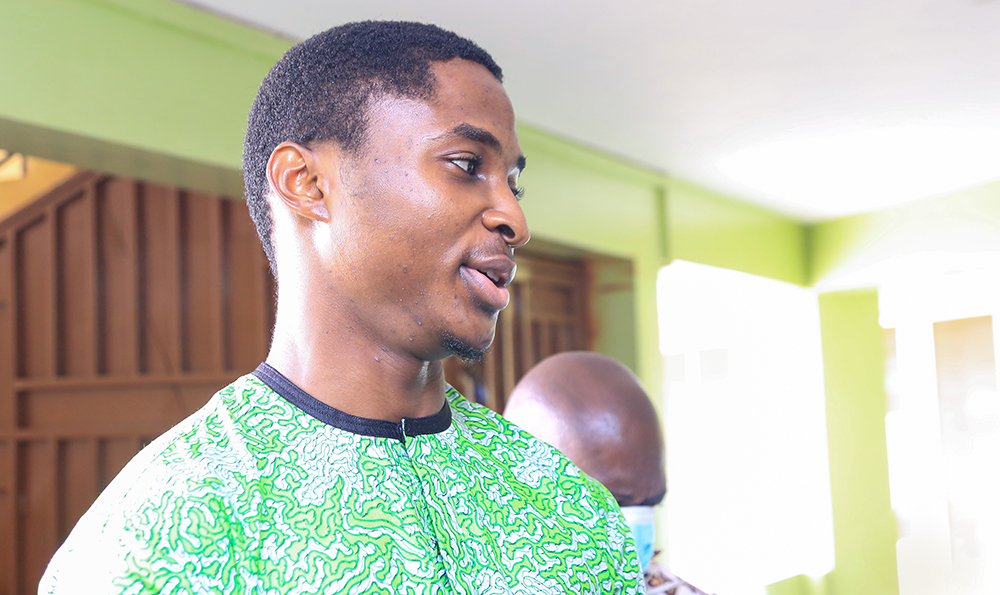 Receiving the items on behalf of the International Students, Master Enyindah Increase, President of ISA, observed that since the outbreak of the COVID-19 pandemic and the subsequent closure of the University, international students have received immeasurable support from the University's Management, hostel Supervisors and friends of the University. As a result, every international student is glad and feels home away from home.  He expressed his gratitude for the enormous help in the wake of the COVID-19 pandemic.  
The Protestant Chaplain of KNUST, Rev. DR. J. W. Acheampong, prayed and committed all the students, Management and the items into God's hand. He again prayed for God's intervention in cleansing the world from the COVID-19 pandemic.
The food items donated to the international students included; 210 crates of eggs, 84 bags of rice, 12 maxi bags of Gari, 35 cartons of 800g of Milo, 35 trays of Ideal Milk, 21 cartons of 3-In-1 Nescafe, 21 cartons of Spaghetti, 17 cartons of Titus Sardines, 17 cartons of Salsa tin tomatoes, 17 cartons of Geisha Mackerel tin fish, 22 cartons of Medium size Indomie Noodles.