The Kwame Nkrumah University of Science and Technology (KNUST), Kumasi, has launched the maiden KNUST E-Learning Week celebrations on Monday, 29th August 2022 at the Amonoo Neizer Conference Centre. The weeklong celebration, dubbed 'KNUST E-Learning - a New Age for Digital Transformation' seeks to create awareness of e-learning in the University.
In the wake of the COVID-19 pandemic, to facilitate synchronous and asynchronous teaching and learning, the Management of the University equipped the various Colleges with smart classrooms and provided support for online assessment and services for online learning on campus to ensure seamless teaching and learning. As a result, a University-wide E-Learning Centre was developed to function as a one-stop-shop for the integration of all E-Learning tools and processes.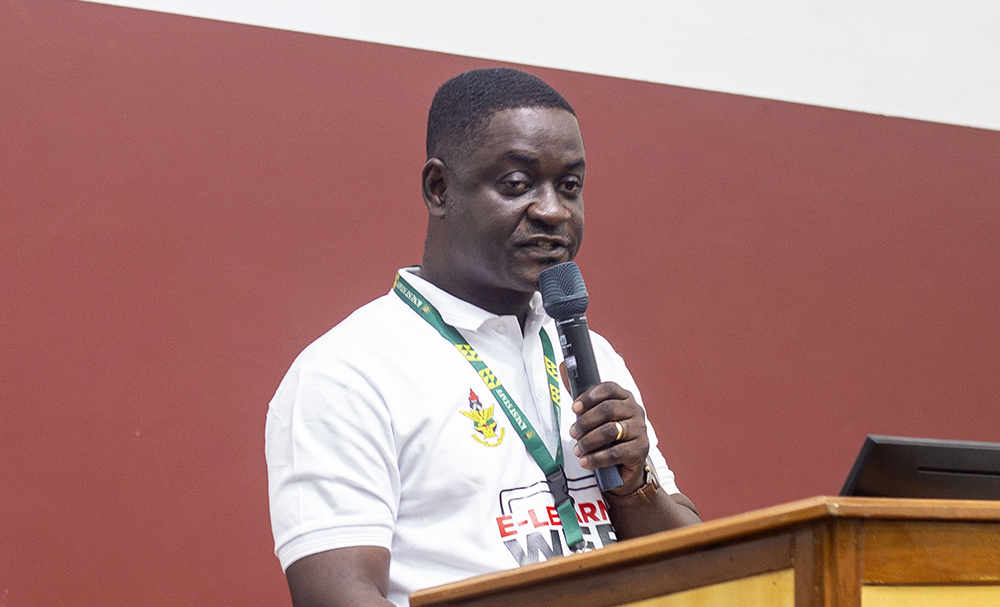 Opening the Week Celebration, the Director of the KNUST E-Learning Centre, Professor Eric Apau Asante, explained that the KNUST E-Learning Week comprises various activities that would also offer relevant stakeholders in the e-learning ecosystem the opportunity to network with each other to showcase their products and services that support online learning. It would also draw producers, e-learning content creators, online learners, and users to interact and share their experiences, challenges, and opportunities in the e-learning ecosystem.
Professor Asante called on all stakeholders to actively participate in the celebration and garner all the support, opportunities, and networks needed to promote online learning.
The Pro Vice-Chancellor, Professor Ellis Owusu-Dabo emphasised that the University has recently been implementing e-learning, however, with disjointed efforts. He rather found it fulfilling to note that the KNUST E-Learning Centre is making strides in harmonising all e-learning implementation efforts. 'Hearing of the idea to organise such an event to create awareness of e-learning activities in the University is appreciative and satisfying,' he commended.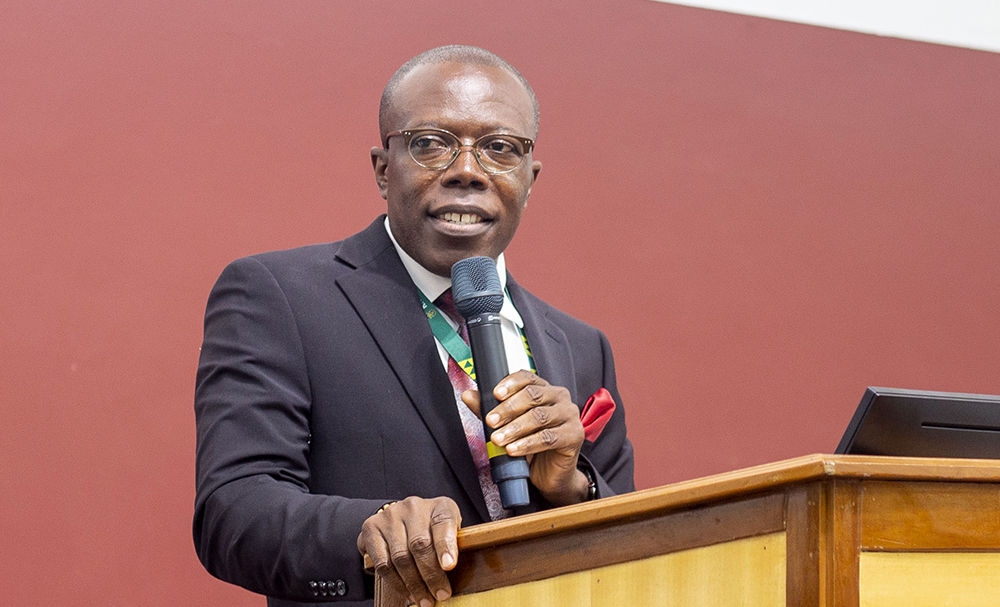 Professor Owusu-Dabo highlighted the need to keep in tune with the digital transformations that have revolutionised the world of education. 'The idea is in line with Management's digitisation agenda for the University and the general wave of educational digitisation that is blowing all over the world. It is for us, an enviable accolade that must be guarded and sustained in this highly competitive educational atmosphere.'
Professor Owusu-Dabo applauded the new ways the University has adopted to enhance teaching and learning. Notable among them are students easily accessing lecture videos and lecture materials on the V-Class to make learning easy, academic staff able to teach from the various offices, conducting assessments and discussions on the V-Class, timetable management system, and online assessment platform.
The various webinars scheduled for the Week Celebrations include using the virtual classroom for online quizzes, strategies for engaging online learners, content creation in online pedagogy, online assessment strategies, disability, and accessibility for online teaching and learning.