Female workers of the Kwame Nkrumah University of Science and Technology (KNUST) have been advised to screen and vaccinate against the second leading cause of death in women in Ghana after breast cancer, cervical cancer. Current estimates indicate that every year 2,797 women are diagnosed with cervical cancer and 1,699 die from the disease in Ghana. An Advanced Midwife Specialist, Efua Anderson, of the Preventive Health Unit of the University Health Services in a talk on cervical cancer gave the advice.
Ms. Anderson was addressing all-female staff at the Main Administration, Quality Assurance and Planning Office, University Relations Office, and Finance Office.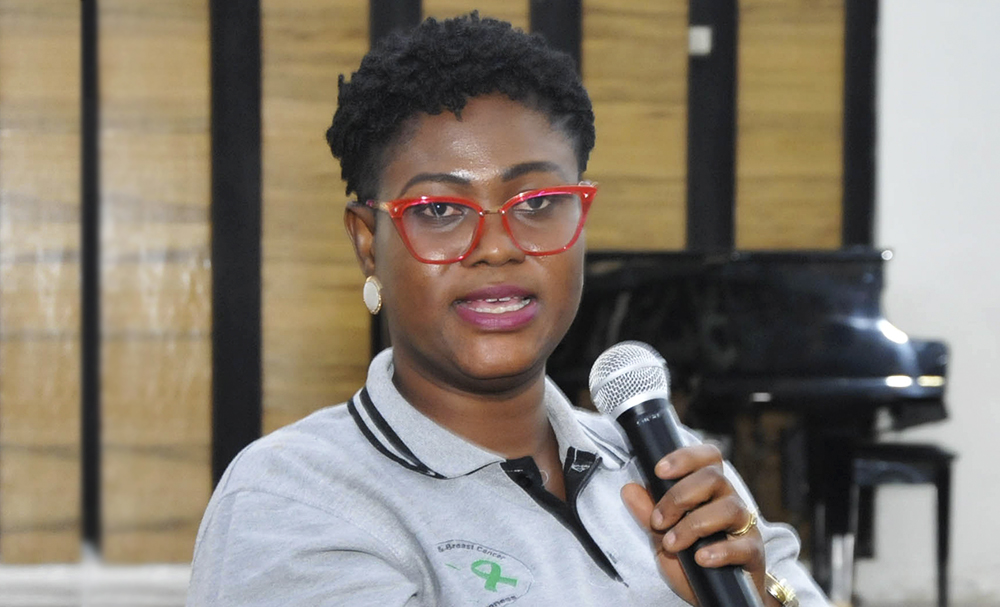 In a presentation, she explained cervical cancer is when cancer affects the cervix. She said the cervix is not visible like the breast and there is low awareness of the disease. Unlike breast cancer, not much education has been done for women to be informed to take the necessary action. Ms. Anderson stated that records show that every year, half a million women are diagnosed with cervical cancer and half of these women die. At Komfo Anokye Teaching Hospital, it is a leading cause of death in women. She continued that it is also the second leading cause of death in women at the Korle Bu Teaching Hospital. Cervical cancer is caused by the Human Papilloma Virus (HPV), which is the most common of all infections of the reproductive tract, according to the World Health Organisation (WHO). HPV is sexually transmitted and causes 99.7% of cervical cancers. It is contracted through anal, oral, and vaginal sex. Almost all sexually active individuals would be infected with the HPV, but it takes 10 to 15 years to be cancerous.
Ms. Anderson indicated that there are about two hundred HPV types, with types 16 and 11 causing genital warts and HPV 16, 18, 31, 52 and 58 causing cervical cancer.
On risk factors, she revealed sex, low immune system, smoking (prolonged use of nicotine), excessive douching and having meals low in fruits and vegetables.
Typical cervical cancer symptoms are post-coital symptoms, bleeding between periods, smelly vaginal discharge after menopause and pain in the pelvis, among others. The Advanced Midwife Specialist took participants through the different types of treatment, vaccines, and preventive measures.
Ending her education, Ms. Efua Anderson called for lifestyle modification, abstinence or sticking to one sexual partner, eating well, awareness creation on the disease, screening, and vaccination to combat the disease.