The Kwame Nkrumah University of Science and Technology (KNUST), Kumasi E-learning Centre has organised a media training session for some selected staff of the Centre at the Evans Anfom Block. The programme, which took place on Tuesday, 31st January 2023 sought to enhance participants' skills in news writing and photography, with the aim of providing high-quality content for the Centre's website.
Presenting at the session, the Deputy Registrar of the University Relations Office, Dr. Daniel Norris Bekoe, outlined the essential steps in writing a professional news story, which included the 5Ws (who, what, when, where and why) and 1H (how). He emphasised the importance of having a rich vocabulary and creative imagination as key factors in becoming a good writer. He highlighted that writing is a skill that can be developed through continuous reading and practice.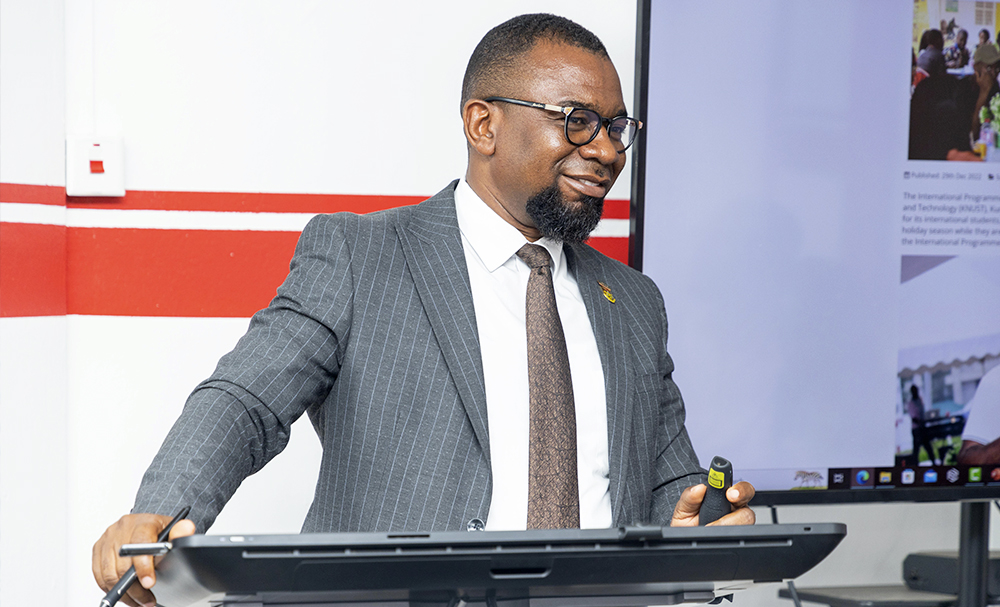 He also noted that proper paragraphing and organisation of thoughts are crucial in creating a professional news story. He encouraged participants to read widely to enrich their vocabulary and proofread their work thoroughly to ensure it is free of errors. "To be a good journalist, you must inculcate the habit of reading to improve your vocabulary," he added.
On photography skills, Dr. Bekoe emphasised that photographs tell a story and thus photographers must take strategic and well-angled shots to complement the story. In order to preserve KNUST's positive reputation, he also gave the participants advice on how to write and take news photos ethically.