The KNUST Counselling Center (KCC) as part of its annual Counselling and Emotional Health Awareness Week, has organised a two-day workshop and a Health Screening exercise for staff and students. This year's Counselling and Health Awareness Week was themed 'Promoting good, emotional and mental health for Staff and Students'.
The Counsellor of College of Agriculture and Natural Resources, Mrs. Bernice S. O. Peasah, in her welcome address said, KCC has trained counsellors and clinical psychologists who provide an emotionally safe, confidential, compassionate and responsive environment that fosters development in the well-being of clients. She added that KCC shares a belief that good mental health is pivotal to academic and career success.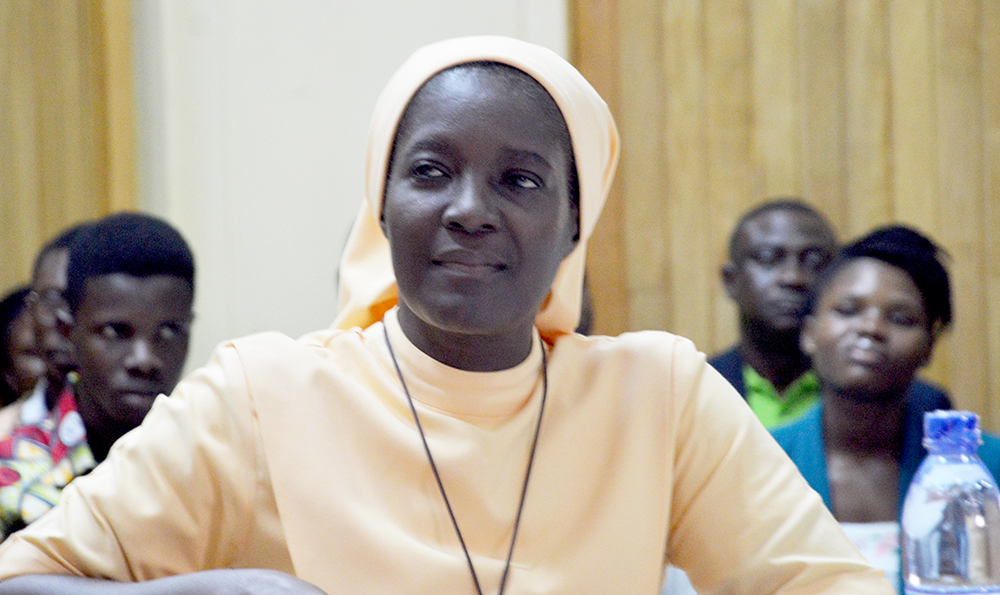 Presenting the analysis on suicide assessment at the workshop, Dr. (Sr) Emily Owusu-Ansah, the Head of KCC, explained that her outfit aimed to determine the prevalence of suicidal behaviours and thoughts, and also, find out the risks and protective factors of suicide. To carry out this assessment, participants were randomly sampled from close to 2000 students, out of which 1003 were analysed.
From the findings it was revealed that, 63 attempted suicide, 152 thought of committing suicide, 241 had death wishes and 68 students had clear suicide plans. Dr. Ansah revealed whiles females recorded the highest thought of committing suicide, the primary cause of it was relationship problems. The other factors of suicide were academic issues, family problems and financial need.
She advised that, students should always seek the help of counsellors when faced with such problems.
Reverend Vincent Acquaah, a lecturer from the Department of Civil Engineering and a counsellor delivered a talk on Love Encounter: A Haven or Dungeon.