An alumnus of the College of Science of the Kwame Nkrumah University of Science and Technology (KNUST), Dr. Daniel Adjei has donated hundreds of books on Radiology, Radiation Chemistry, Radiation Biology, Mathematics, Economics, and Management to his alma mater on Thursday, 10th March, 2022 at the Ibis Tek Conference Room.
Dr. Daniel Agyei is a research fellow at Université Paris-Saclay and Centre Nationale de la Recherche Scientifique (CNRS) in France. CNRS is a public organisation under the responsibility of the French Ministry of Education and Research that evaluates and carries out all research capable of advancing knowledge and bringing social, cultural, and economic benefits for society. The Centre also participates in the analysis of national and international scientific climate and its potential for evolution to develop a national policy.
Accompanying the benefactor, Dr. Martin Owusu-Mensah from the Physics Department explained that 'Dr. Adjei has won a grant to forge France-Ghana collaboration in the field of Radiation Chemistry, and as part of facilitating collaboration between KNUST and CNRS, he decided to make a book donation to strengthen the relationship.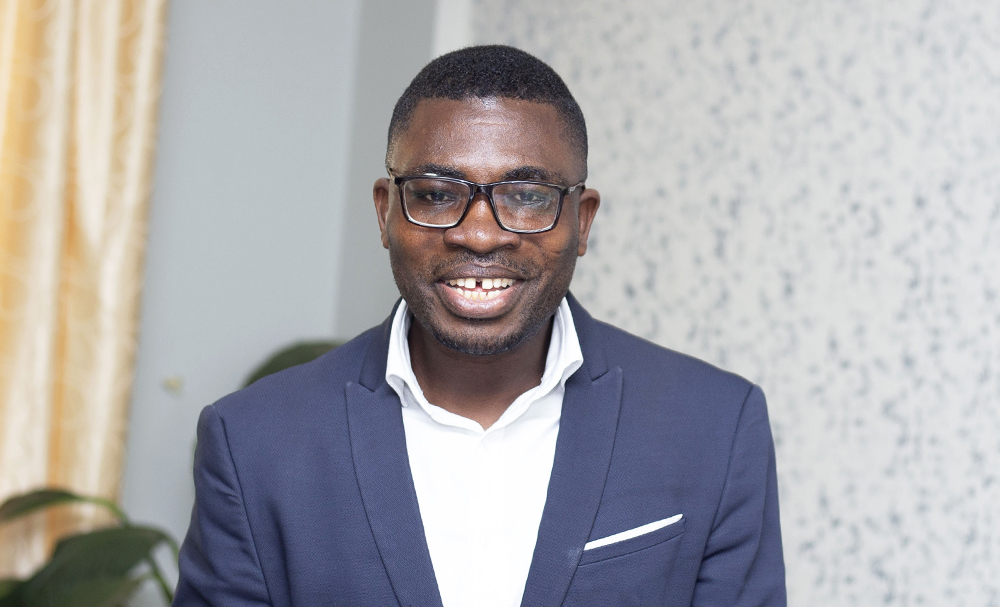 Dr. Daniel Agyei revealed his desire to establish a Cancer Research Laboratory with the support of CNRS. He hoped to keep in touch to collaborate with KNUST to make it a reality.
Professor Leonard Amekudzi, the Provost of the College of Science, expressed gratitude to the benefactors and assured them that the books will be put to good use. He mentioned that KNUST is building a stronger alumni network to reach out to everybody. They were thus tasked to encourage colleagues to join the network and contribute their widow's mite to support the Institution.
On the establishment of the Cancer Research Laboratory, he assured Dr. Agyei that KNUST will be willing to host the Centre. According to him 'considering the multidisciplinary research that KNUST undertakes on Cancer ranging from Radiobiology, Chemistry, Biochemistry, Microbiology, Medicine, KNUST is capable of hosting it.'