The Institute of Distance Learning (IDL) of the Kwame Nkrumah University of Science and Technology (KNUST) has held a day's seminar for Lecturers of Technical Universities in the country.  
Fully funded by the IDL, the seminar was purely on research and saw over a hundred participants from all Technical Universities across Ghana.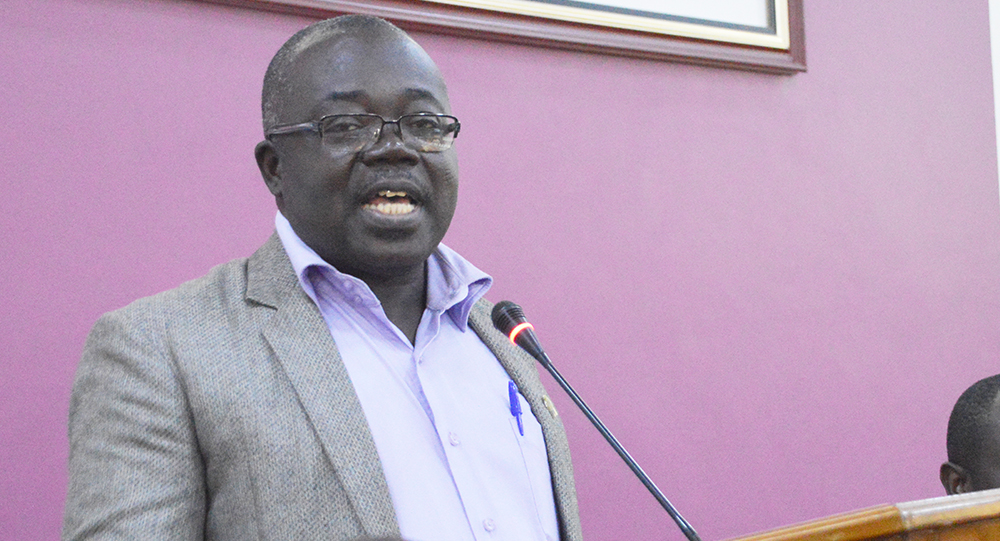 The Director of the IDL, Professor Kwame O. Boateng stated that the Technical Universities, at the time of being polytechnics, engaged many members of staff who had finished some taught course type of Masters degrees, with little research.
In this light, the Institute, as part of building the capacities of participants, agreed to expose them to formal approaches to research and to sensitise them to be research minded as university teachers.
Professor Boateng continued that KNUST as the premier science and Technology University in Ghana, has the obligation to mentor the new Technical Universities to also stand on their feet and also foster future collaborations. The seminar therefore was to build the capacities especially of those who would not need to acquire any formal degrees to upgrade their research abilities.
He hoped that the seminar would further open avenues to enhance their qualifications to enable them to start a top up degree leading to Master of Philosophy (M.Phil.) degrees from the Institute.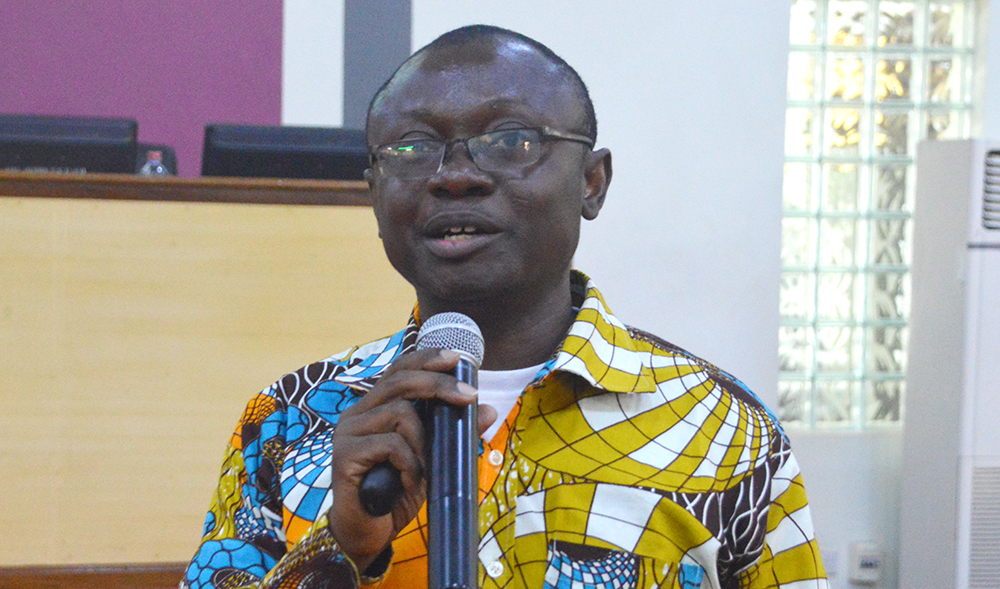 In his presentation, Dr. Kingsley Opoku Appiah of the KNUST School of Business, advised the participants to aspire to be world class researchers, to carve a niche for themselves and be known and found on 'Google Scholar'.
He also challenged them to position themselves to be exposed to top ranked international journals in order to publish their works.
In his presentation on 'Setting the Paper Hook gap: Positioning the Significance of the Contribution', Dr. Opoku Appiah advised the participants to ensure that their research is original, relevant and timely. In addition, their research should be of interest to the researcher and the journal.
Dr. Opoku Appiah also revealed that if they want their research works to be published in top-journals, they should avoid common, over used and general topics, topics related to religion and controversial political issues.
Other topics treated at the seminar included 'Methods Section Imperatives, Theoretical Framing and Hypothesis, Building an International Research Career and Tips on Being a Prolific Scholar.
Other resource persons for the seminar were Dr. Ahmed A. Agyapong, Dr. Henry Mensah and Professor Daniel Boso.