The Head of the Department of Food Science and Technology of the Kwame Nkrumah University of Science and Technology (KNUST), Dr. Isaac W. Ofosu has bemoaned the spate of dwindling nutrients in our locally made dishes. According to him, the various forms of food processing such as roasting, retorting, grilling, frying among others is largely to blame. This phenomenon he said, could however be minimized by conducting further research into food resources and their safety.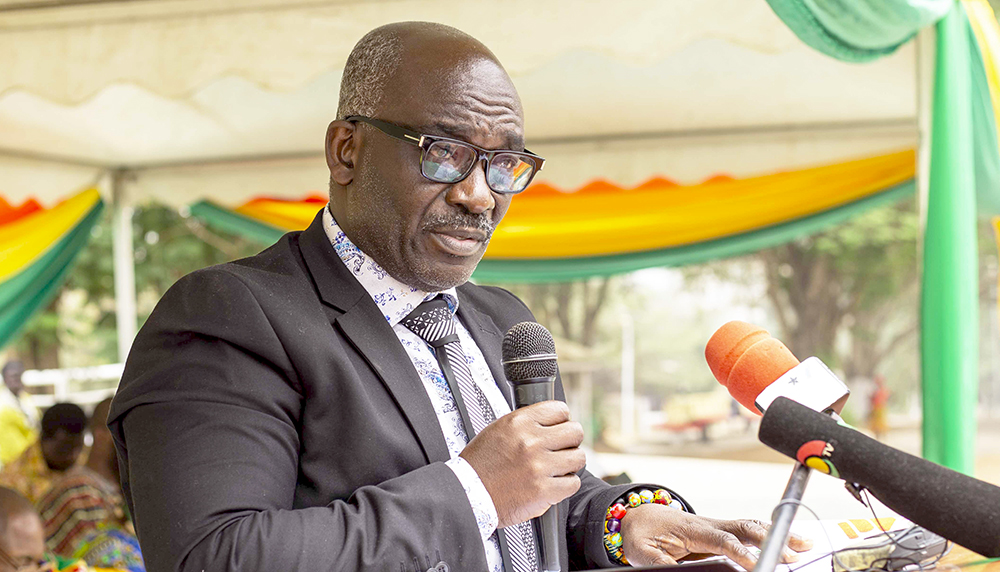 Dr. Ofosu made these remarks at the 2020 edition of the KNUST Food Festival, held at the Royal Parade Grounds. The event which seeks to promote Ghanaian culture through locally made foods was hosted by the College of Science (CoS) in collaboration with the College of Humanities and Social Sciences (CoHSS) under the theme; 'Promoting our Food and Culture for Sustainable Development'. The event was sponsored by Maggi and Radiant Gari.
The Head of Department argued that scientific and technological advancement has done little to ensure food security and safety caused by poverty and climate change. According to him, policy makers focus on mass food production, without taking micronutrients into account. He therefore called on nutritionists and dieticians to be at the forefront of government's policy to produce safer food for the masses.
In a speech read on behalf of the Municipal Chief Executive of Oforikrom, she urged Ghanaians to patronize locally made foods for their distinct taste and health benefits. She appealed to stakeholders in the food value chain to channel their efforts to cover the activities of production, harvesting, post-harvesting, storage and processing, to ensure safer healthy foods. 
The event saw an exhibition of local dishes, packaged and processed foods from the sixteen (16) regions of Ghana, as well as some departments of the University, International students and other food vendors.  
At the end of the festival, the Ashanti Regional team was adjudged the overall winner of the Cooking Competition. The Northern Region, Fruits and Vegetables and the Department of Optometry, won the Most Educative, Innovative and Best Department categories respectively.  They each received a certificate, hamper, ice chest and a food warmer from Maggi.