The Ghana Science Association (GSA) Kumasi branch in collaboration with the Colleges of Science, Health Sciences and Engineering, and Faculty of Educational Studies (KNUST) has held a training workshop for Science, Mathematics and Electronics teachers in second cycle institutions. The workshop dubbed 'Tailoring STEM Education for National Development' was held at the Allotey Auditorium on 14th October, 2020.
The workshop was aimed at addressing the numerous challenges science teachers in second cycle institution are faced with in teaching Science, Technology, Engineering and Mathematics (STEM).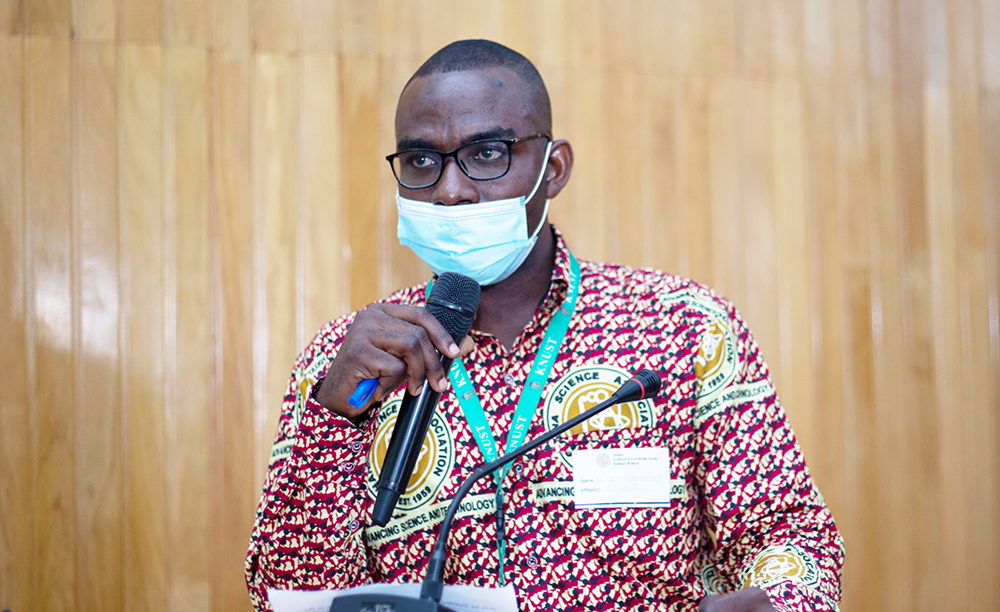 The GSA Kumasi branch President, Dr. Jacob K. Agbenorhevi in his introductory remarks said the workshop was vital to the advancement of STEM to meet the national developmental needs through interaction and cross-fertilization of ideas of all persons.
Presenting an overview of GSA, Dr. Agbenorhevi mentioned that GSA continues to be the largest multidisciplinary association of scientists, technologists and mathematicians that provide the scientific community the opportunity to share the knowledge of science and to propel the energies for the socio-economic development of Ghana. The association also organises workshops, seminars, symposia, public lectures, quizzes and science fairs and publishes; scientific journals, magazines and books.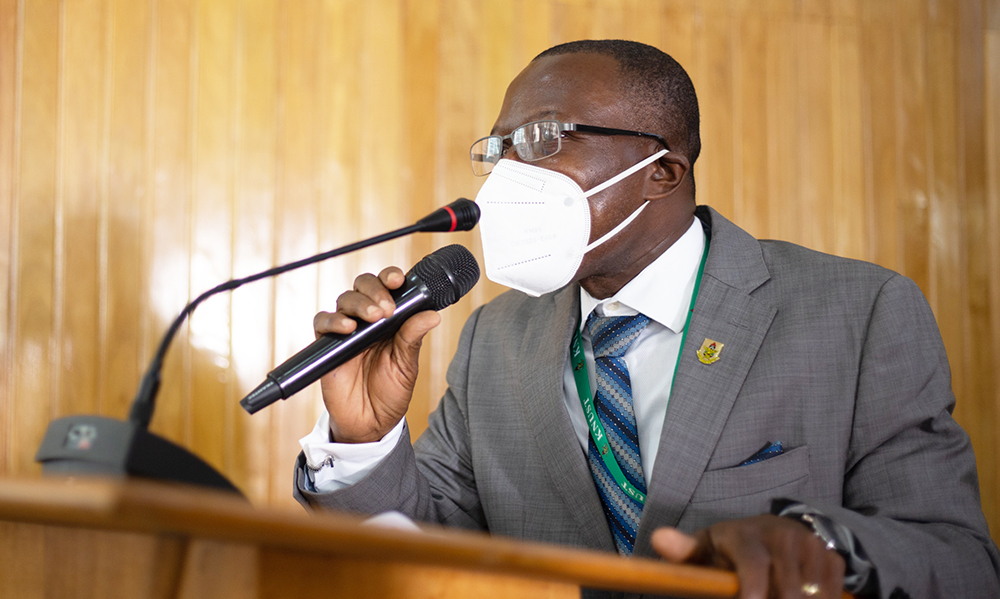 The Pro-Vice Chancellor, Professor Ellis Owusu-Dabo, said that the training workshop presents an excellent opportunity for teachers in the second cycle institutions to learn some innovative approaches to handle STEM courses as required in an ever-changing educational system. This, he believed, would boost the quality of students who are admitted into tertiary institutions.
He encouraged the female teachers to take up academic courses with KNUST to improve their knowledge in science.
Professor Rexford Asaase Oppong, the Dean of International Programmes Office commended the organizers and various stakeholders for organising such programme to advance the development of the country. He hoped that the teachers would take the workshop seriously and help nurture good and quality students for the country.
Also present at the workshop were the Professor Leonard Amekudzi, Professor Christian Agyare, Professor Mark Adom-Asamoah, Provost of the Colleges of Science, Health Sciences and Engineering respectively and representatives from Ghana Education Service, Conference of Heads of Assisted Secondary Schools.