Mr. Kwame Yeboah Jr., President of the Ghana Association of University Administrators (GAUA) of the Kwame Nkrumah University of Science and Technology (KNUST) has admonished members of the Association to embrace the new criteria for promotion for Senior Members Non-Academic (Administrative and Professional).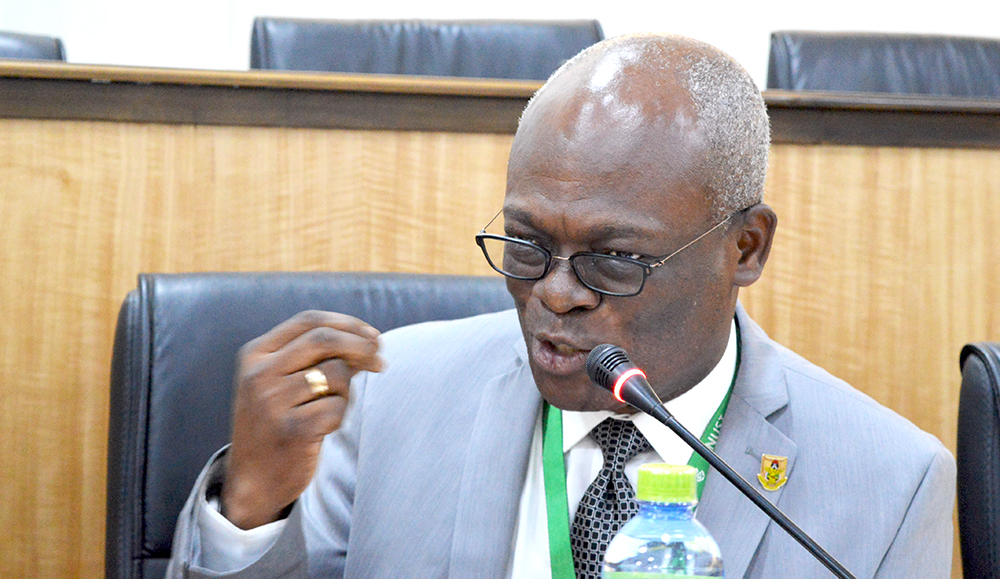 Mr. Yeboah Jr. made this call in his address at the opening of a two-day Continous Professional Development (CPD) Seminar organised by the Executive members of GAUA in collaboration with the Registrar's Office Peer-Review Committee.
Mr. Kwame Yeboah Jr.  encouraged his colleagues to embrace the directive requesting senior members non-academic to produce peer-reviewed publications as a criterion for promotion. He also called on management of the University to make available to GAUA members, resources required for the task.
He stated that the event is the first of its kind being organised by the Association in conjunction with the Registrar's Office. He noted that the society is currently in a state of flux where everything appears to be changing fast. As managers of the University, he therefore urged GAUA members to embrace and manage change as it occurs and develop themselves to meet the challenges that accompany it. The CPD, he stated was therefore apt as it would equip members to deal with some of the changes in the work environment.
Representing the Registrar, Mr. Vincent A. Ankamah-Lomotey said the CPD is a useful strategy as administrators in managing the operations of the University. Mr. Ankamah-Lomotey hoped at the end of the two days, they would be better equipped in their various schedules and in their output.
He said the educational landscape is changing and there is the need for professionals to go with the changing trends and to meet and discuss how to position themselves to remain relevant.
The CPD featured presentations on topics such as "The Fundamentals of Peer Review Publications by Professor Imoro Braimah, "Promoting Knowledge Through Conference Presentation" by Dr. Paul kwadwo Addo, "The Art of Crafting Memoranda and Position Papers" by Mrs. Eudora Dadson and "The Art of Crafting Memoranda and Position Papers for Policy Change in a University Context" by Mr. Vincent Ankamah -Lomotey.