The Pro Vice-Chancellor of the Kwame Nkrumah University of Science and Technology (KNUST), Professor Ellis Owusu-Dabo has charged Early Career Researchers to develop good writing skills and sell their transformative ideas in simple, concise, and appealing titles to attract suitable funding to carry out their research. He made this call at the two-day workshop on Grant Proposal Writing for Early Career Researchers organised by the Office of Grants and Research (OGR) on 7th and 8th June 2022.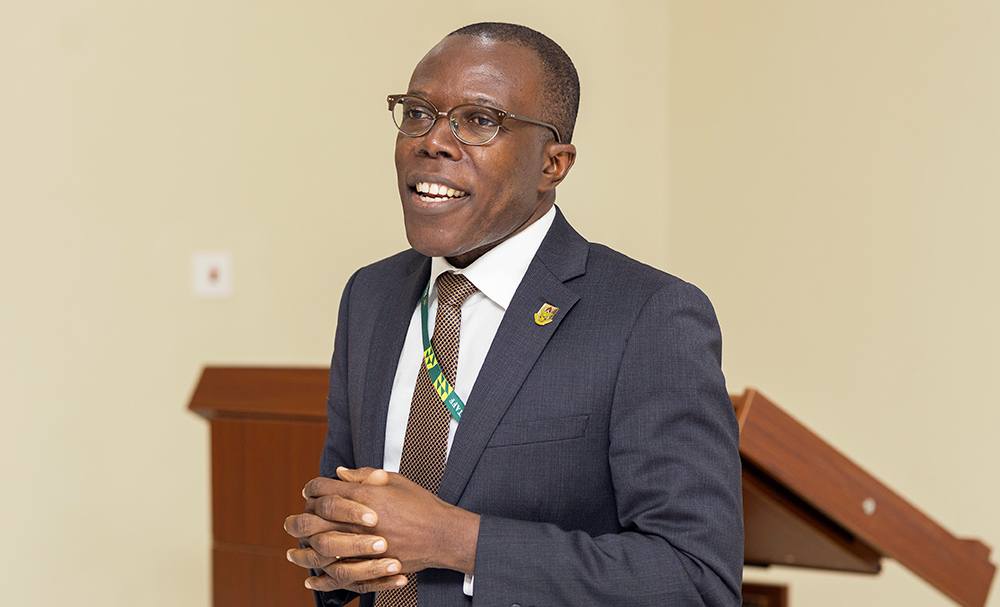 Professor Owusu-Dabo indicated that the primary responsibility of academicians is to carry out research and teach. He added that there has been a huge funding gap for researchers, thus a way to bridge this gap is to empower early career researchers with workshops such as this. He noted that impactful research would promote institutional capacity and help in the University's visibility and ranking. He, then, encouraged the participants not to relent but work assiduously to improve themselves and ensure the growth of the University and the globe at large.
The Pro Vice-Chancellor further challenged them to be bold and assertive, 'Do not let the ideas stay in your head, bring it out and sell it.'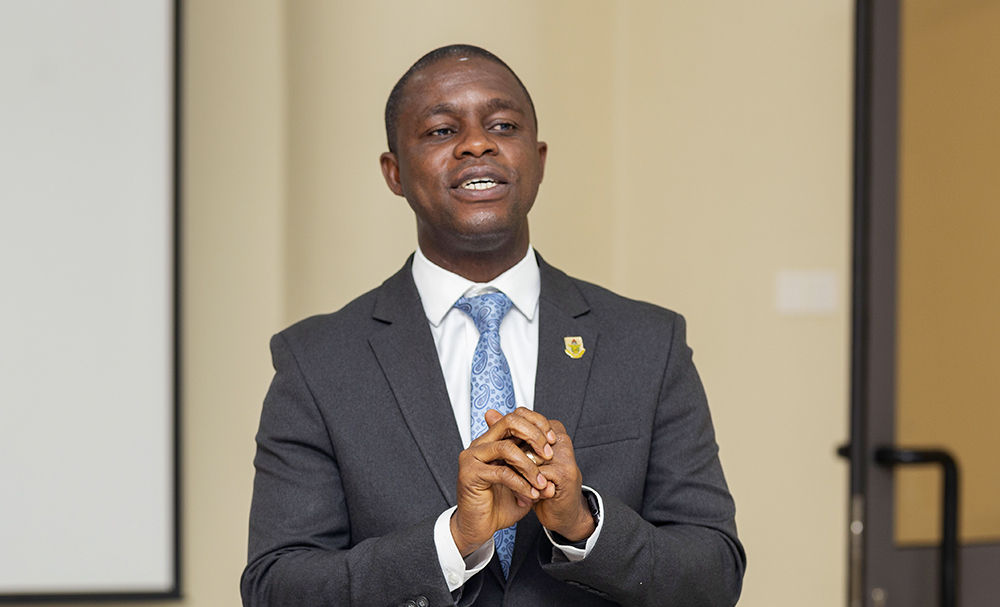 According to the Director of OGR, Professor Phillip Antwi-Agyei, the office exists to support faculty, staff, and students in their efforts to seek, secure, and manage extramural funding in the most accurate and efficient manner. This, he said, informed their decision to organise such a workshop to provide Early Career Researchers with hands-on training in developing grant proposals.
Dr. Francis Annor, a Senior Research Fellow, Directorate of Research, Innovation and Consultancy of the University of Cape Coast (UCC) took participants through 'Introduction to Grantsmanship and the Proposal Development Process.' He stated that Grantsmanship is an important element in becoming a successful researcher. 'No grant comes through without a proposal, hence, to get a grant, you must write a good proposal,' Dr. Annor said. He mentioned that a grant proposal is needed as it helps researchers organise the proposed research in a logical, focused, and effective way.
Also, Professor Frederick Ato Armah, Director, Directorate of Research, Innovation and Consultancy of the University of Cape Coast (UCC) presented on 'Framing the Problem- Background/Introduction and Research Questions/Objectives.' He noted that conceptualising research problems means identifying the gap in knowledge or ability to improve upon a problem identified. He further advised researchers to determine whether their research is context-specific or generic to add to the body of knowledge.
Participants were also taken through the following topics: Research Methodology; Demonstrating your Research Impact/Significance and Innovation/Novelty; Responding to Funders Requirements; Workplan, Budget and Justification; Proposal Evaluation Criteria; Searching for Funding Calls; and Competitive Grantsmanship and Writing Tips.