The Director General and Deputy Director General of the International Vaccine Institute (IVI) in the Republic of Korea (ROK), Dr. Jerome Kim and Dr. Florian Marks together with an 11-member delegation paid a courtesy call on the Vice-Chancellor of the Kwame Nkrumah University of Science and Technology (KNUST) on Tuesday, 29th August 2023 at the Council Chamber of the University.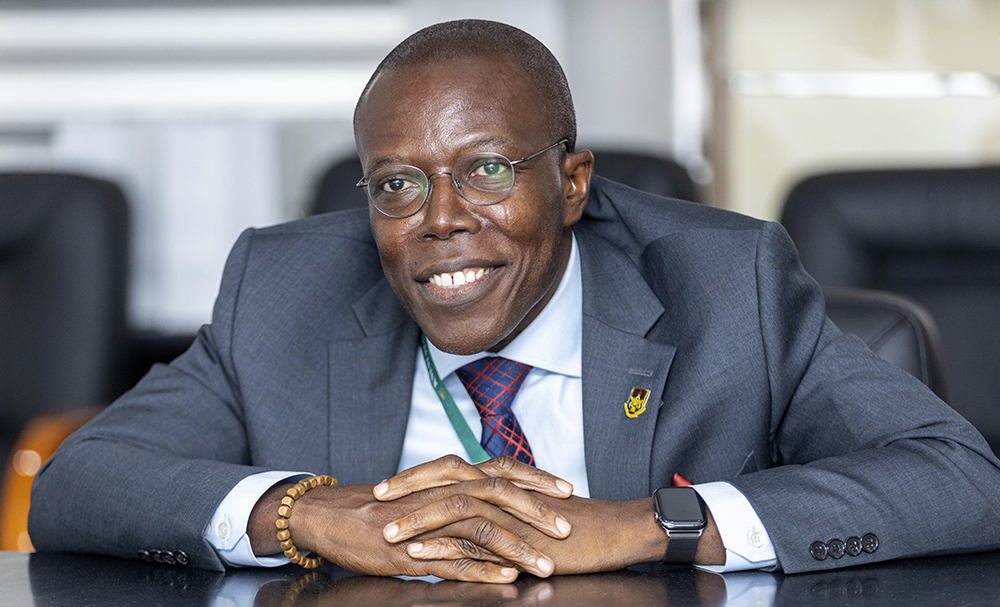 According to the Pro Vice-Chancellor of KNUST and the Principal Investigator (PI) of the KNUST-IVI Collaborative Centre, Professor Ellis Owusu-Dabo, the purpose of the delegation's visit was to assess the ongoing projects and progress at the KNUST-IVI Collaborative Centre at the Asante Akim Agogo and to deepen the partnership between IVI and KNUST.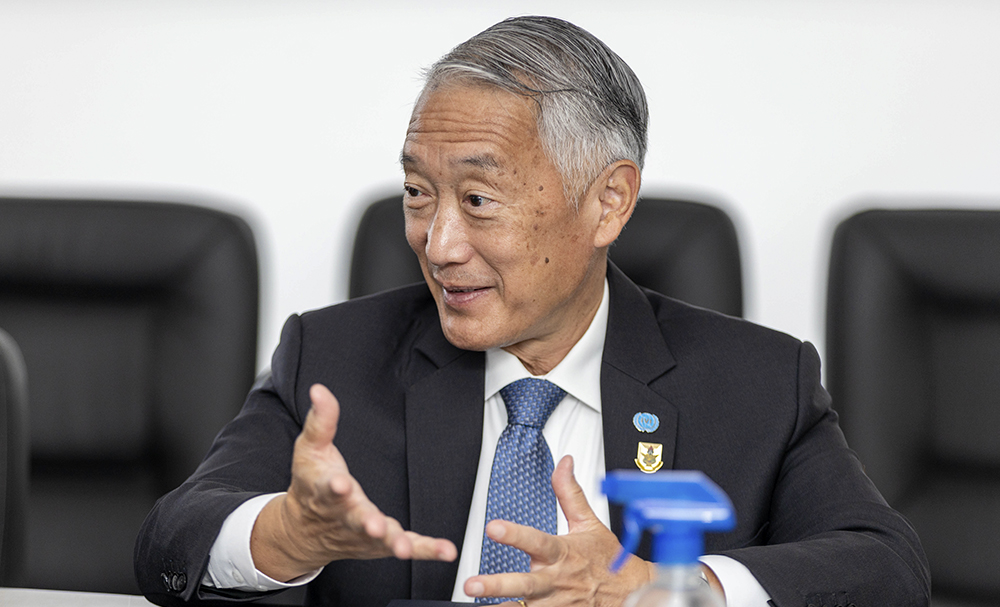 In his remarks, the Director General, Dr. Jerome Kim noted that with twenty (20) years of IVI's significant contributions to global health research, there is a need to strengthen graduate training at KNUST and discuss the potential for a broader and more impactful partnership in the future. He disclosed the IVI's intention to establish an African Vaccines Alliance (AVA) that seeks to address the limited supply of vaccines in Africa and enable the continent to become self-sufficient in vaccine production. Dr. Kim expressed IVI's commitment to leveraging available resources and collaborating with partners to make vaccines more accessible to Africa. "It is about having things here and not reinventing them. Training what exists, strengthening them and putting people together so that they become used to working as a team," he noted.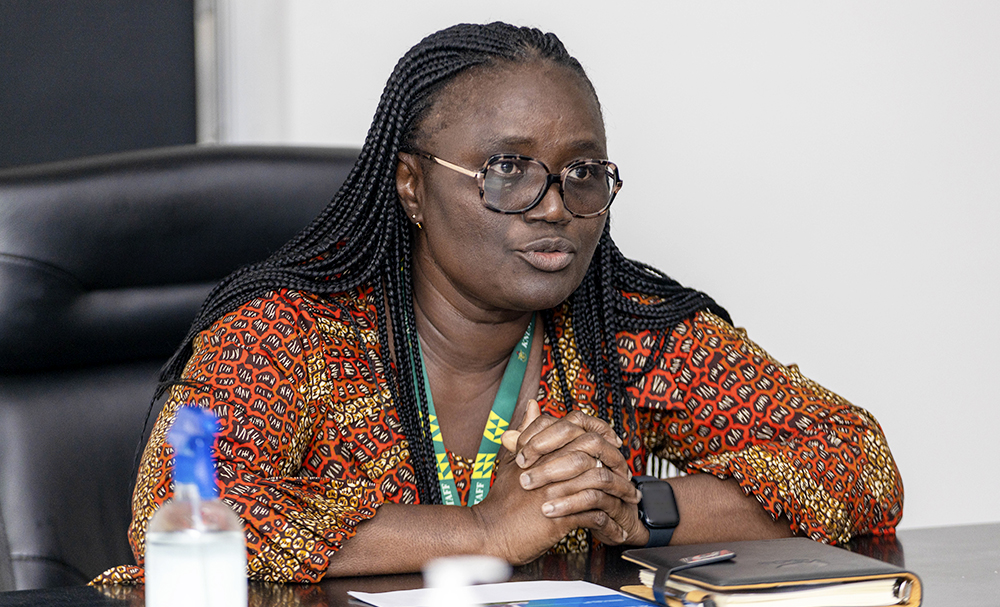 The Vice-Chancellor of KNUST, Professor (Mrs.) Rita Akosua Dickson noted that KNUST prides itself as a research-intensive university and as a result is excited to partner with the IVI to proffer solutions to societal problems. She pledged the University's commitment to continuously collaborate with IVI for mutual gains.
Accompanying the Director General of IVI were Jonah Lee; Le Moal Amelie; Carouel Vincent; Youngmi Cho; Eonjoo Park; Thaint Thaint Thive and U Jin Cho. Also present from the KNUST team were Professor Kwame Ohene Buabeng, Head of Department, Pharmacy Practice; Dr Daniel Norris Bekoe, University Relations Officer; Professor Esmeranda Manful, Vice-Dean of International Programmes Office (IPO); Mrs Yvonne Baiden, Assistant Registrar IPO; and staff of the KNUST-IVI Collaborative Centre.
The delegation also visited the KNUST-IVI Collaborative Centre at Asante Akim Agogo, the Noguchi Memorial Institute, the National Vaccine Institute (NVI), the National Immunization Technical Advisory Group (NITAG), and the Government Advisor on Health, Dr Anthony Nsiah-Asare.
KNUST IVI Collaborative Centre was established through the partnership between the Kwame Nkrumah University of Science and Technology (KNUST), Kumasi and the International Vaccine Institute, Korea and officially commissioned on 5th July 2021.
The Centre is a research and training site established to implement ongoing and new collaborative projects, including disease surveillance, vaccine clinical development, vaccination campaigns, and vaccine effectiveness and health economics studies for infectious diseases prevalent in the region such as typhoid and invasive non-typhoidal salmonella.