China's new Ambassador to Ghana, H.E. Shi Tang Wang, has paid a working visit to the Vice-Chancellor of the Kwame Nkrumah University of Science and Technology (KNUST). Ambassador Tang Wang was received by some members of management and Faculty of the Department of Modern Languages. 
H.E. Shi Tang Wang said his visit was to formally introduce himself to the University as the new Chinese Ambassador, replacing Ambassador Sun Baohong, who is currently serving in Kenya. He noted that he would continue to promote the great partnership and friendship that has existed between the University and the Chinese Embassy.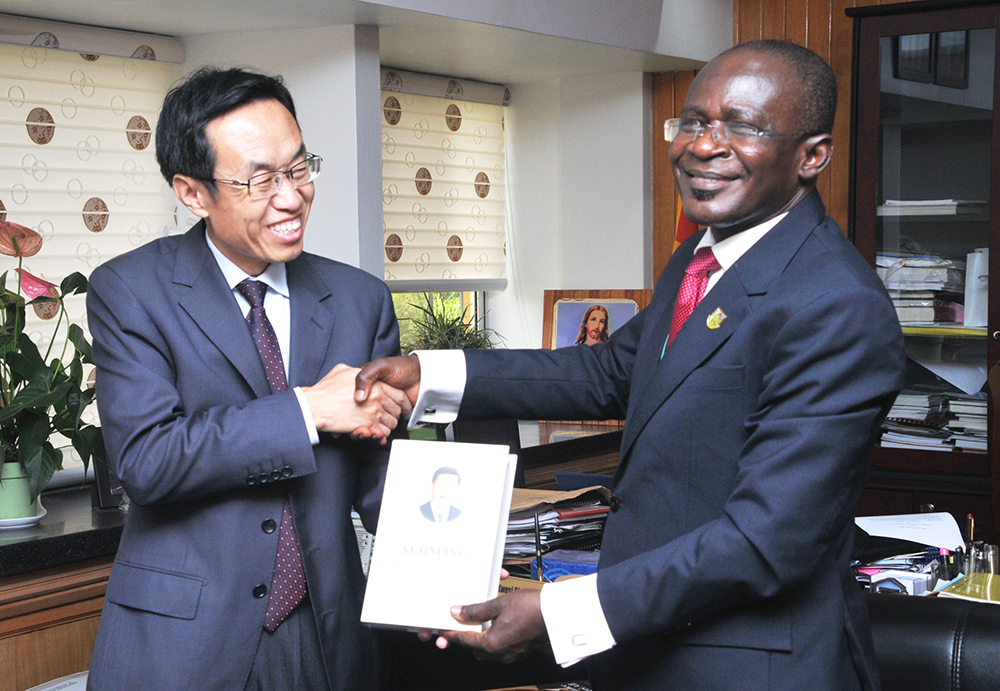 He noted that China-Ghana relations dates back to the first president of the Republic of Ghana, Osagyefo Dr. Kwame Nkrumah, which has seen cooperation in areas of education, economic and trade, culture and politics among others. On behalf of his outfit, he pledged his country's support to the people of Ghana and KNUST.
Professor Kwasi Obiri-Danso, the Vice-Chancellor of KNUST, welcomed the Chinese Ambassador and expressed gratitude for China's continuous assistance to the socio-economic development of Ghana.
Professor Obiri-Danso stated that KNUST continues to enjoy the support of the Chinese government through its scholarship opportunities and exchange programmes. He said that some KNUST Faculty members and students benefit from the benevolence of the Republic of China. This, he said has resulted in a lot of people from KNUST being trained through conferences, research and joint collaborative efforts.
He thanked the embassy for their support in the introduction and sustenance of the Chinese language programme being run at the Department of Modern Languages. He called for more lecturers in view of the high demand for the study of the programme. Professor Obiri-Danso also called for support to establish the Confucius Institute on the KNUST Campus.