The Ashanti Regional Fire Commander, ACFO1 Henry Giwah, has called on the general public to adopt the 'Burglar Proof and Louvre Blade Windows with escape routes,' an invention developed by the Centre for Settlement Studies at the Kwame Nkrumah University of Science and Technology (KNUST), Kumasi that allow people to easily escape during fire outbreaks in their homes.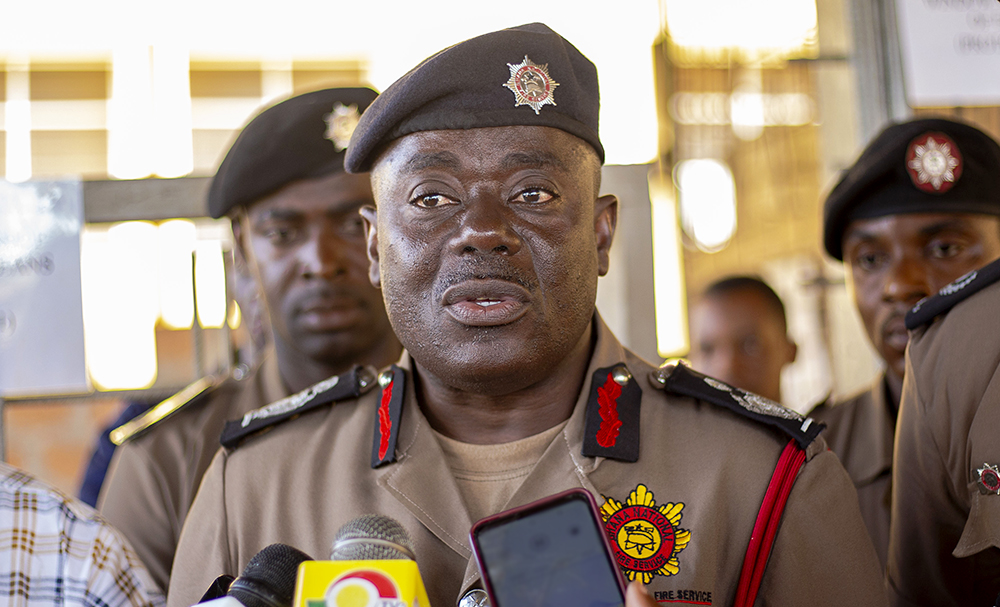 In a news conference at the Centre's Studio on Friday, September 23, 2022, the Fire Commander issued an announcement in response to the alarming fire incidents in the Ashanti region. ACFO1 Henry Giwah stated that the Ghana National Fire Service (GNFS) has been concerned about the numerous instances in which people, are unable to escape, get trapped and die as a result of fire outbreaks. He believes that incorporating this improved Burglar Proof and Louvre Blade Windows with escape routes in homes will help prevent such fire incidents.
He was hopeful that the Centre will organise training to sensitise the general public on the use of the invention to save lives and properties.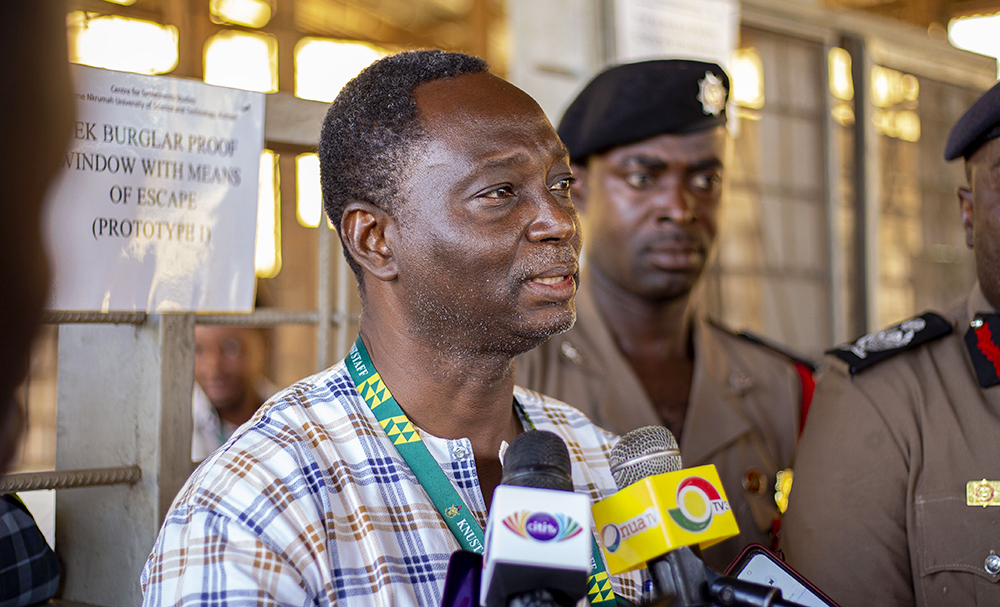 According to the Head of the Centre, Professor Divine K. Ahadzie, people have over the years been trapped in their buildings which has therefore necessitated their study to construct a traditional burglar-proof louvre window with options for an escape route. He added that the invention was based on clause 90 of the Building Regulations LI 1630 (1996) which states that "in the event of an emergency particularly (fire), it should be possible for occupants of a building to escape through at least one opening apart from doors."
He indicated that the Centre, as part of its mission to conduct community impact research, will organise a sensitisation and training workshop for artisans and building owners to be abreast with the invention in subsequent days. "As a research Centre, we focus on looking at solving the simple problems in our communities. Fire escape might look simple, but it is very important and can help address the issue of people trapping. We are putting in a plan to engage artisans to expose the technology to them for commercialisation," he stressed.
Professor Ahadzie seized the opportunity to call on corporate organisations to partner with the Centre for the commercialisation of the invention to curb the problems that regards trapping during fire outbreaks.
A presentation on how the invention operates was demonstrated to the media for public attention.