The College of Art and Built Environment (CABE) of the Kwame Nkrumah University of Science and Technology (KNUST) has organised an exhibition of products and innovations from its departments on Thursday 21st April 2021 at the Faculty of Built Environment Studio Block.
The exhibition saw the presentations by workshop staff from the Centre for Settlement Studies and a lecturer from the Department of Painting and Sculpture who showcased improved Burglar Proof and Louvre Blade Window with means of escape and Pulp Making Machine respectively.
Professor Divine Kwaku Ahadzie, director for the Centre for Settlement Studies, a research arm of the Faculty of Built Environment, indicated that one of the Centre's primary missions is to conduct community impact research into human settlements development, planning, housing and construction issues and to invent interventions targeted primarily at addressing the socio-economic needs of the rural and urban settlements. A mandate, he continued, necessitated their study into methods to construct traditional burglar-proof and louvre windows with options for an escape route.
He added that their construction was also supported by the National Building Regulations (LI 1630) 1996, which demand that, in addition to the doorway, another entrance be built into houses for emergencies such as fire outbreaks. The design prototype went through three iterations, with each reinvention improving on the last.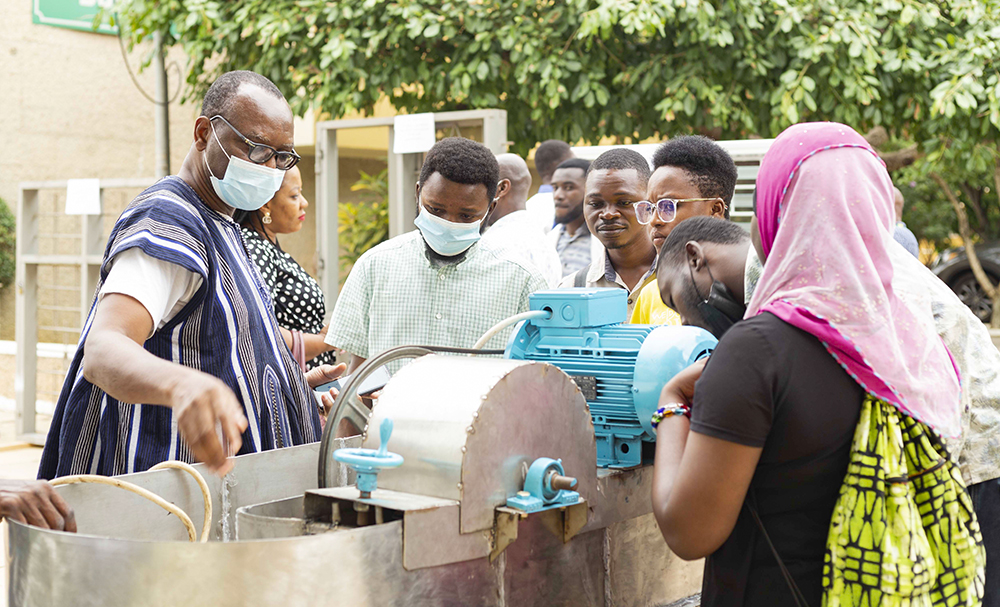 Mr. Michael Ashiteye Adashie, a Senior Lecturer at the Department of Painting and Sculpture, also revealed that his invention, the Pulp Making Machine, was designed specifically for the students from the Department of Painting and Sculpture and is used for pulping recycling paper and plant fibre to make papers.
"Printmaking is a third-year course that I teach, and one of the criteria is that students learn how to produce their own paper as artists using recycled paper or plant fibre. Additionally, they could generate income from them," he said.
The exhibition saw a great turnout by students from the Faculty and from other faculties.