The Secretary General of African Continental Free Trade Area (AfCFTA) of the Africa Union, His Excellency Wamkele Mene has paid a courtesy call on the Vice-Chancellor, Professor (Mrs). Rita Akosua Dickson on Friday, 12th February 2021 at the Council Chamber, KNUST.  He was accompanied by the President of Ghana National Chamber of Commerce, Nana Dr. Appiagyei Dankwawoso I and Peter Joy Sewornoo, Advisor to Secretary General.
The AfCFTA was established in 2018 by 54 African Union (AU) nations under the African Continental Free Trade Agreement. The free-trade area is the largest in the world in terms of the number of participating countries since the formation of the World Trade Organization. Ghana serves as the Secretariat of AfCFTA and was commissioned and handed over to the AU by the President of Ghana, Nana Addo Dankwa Akufo-Addo on August 17, 2020 in Accra.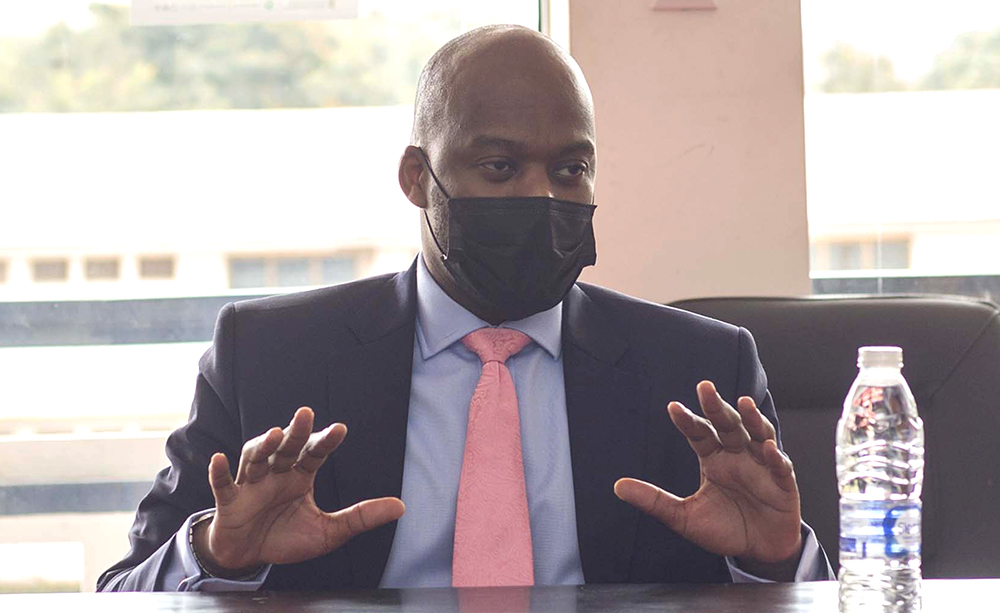 In a briefing, H.E Wamkele walked the Vice-Chancellor through the background, mission and vision of AfCFTA. He informed the Vice-Chancellor that AfCFTA would rely on Kwame Nkrumah University of Science and Technology (KNUST) to keep alive the innovation, energy, thinking and the intellectual foundation of African integration objective. AfCFTA would liaise with KNUST to provide the intellectual support to generate ideas that would propel the continent to move forward, he added.
H.E Wamkele believes that ''without the intellectual support and constructive criticism of scholars and thinkers, the continent would not go far. He stressed that the efforts of the universities are vital in mapping out Africa's economic trajectory''. He called on KNUST to support AfCFTA in making its vision a reality.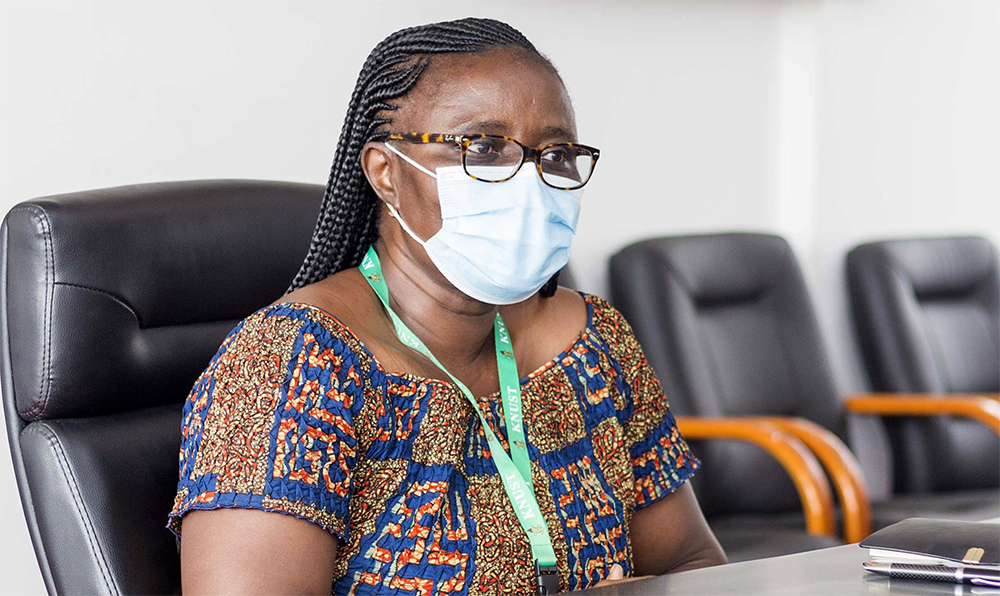 Professor Akosua Dickson applauded the delegation for choosing KNUST as the first entry point in selecting institutions that AfCFTA would interact with. The Vice-Chancellor on behalf of management assured that KNUST would continue to ensure quality teaching and learning, impactful research, entrepreneurship training and community engagement by way of contributing its quota to the development of the continent.
She finally called on AfCFTA to continue to dialogue with KNUST in moving the country and the African continent to a higher level.
Also present at the meeting were the Pro Vice-Chancellor, Professor Ellis Owusu Dabo, Registrar, Mr. Andrew Kwasi Boateng, Head of Quality Assurance and Planning Unit, Professor Jerry John Kponyo and University Relations Officer, Dr. Daniel Norris Bekoe.