A multi-country study, which seeks to accurately identify young school children (12-16 year olds) with asthma using modern diagnostic methods, and subsequently, ways of improving asthma control among school children and the community at large, has been launched at the Amonoo Neizer Conference Centre in Kwame Nkrumah University of Science and Technology (KNUST) on Friday 18th October 2019.
Asthma is a common chronic respiratory disorder commonly presenting with recurrent episodes of cough, difficulty in breathing, especially at night, and wheezing (or whistling in the chest). It affects both children and adults worldwide.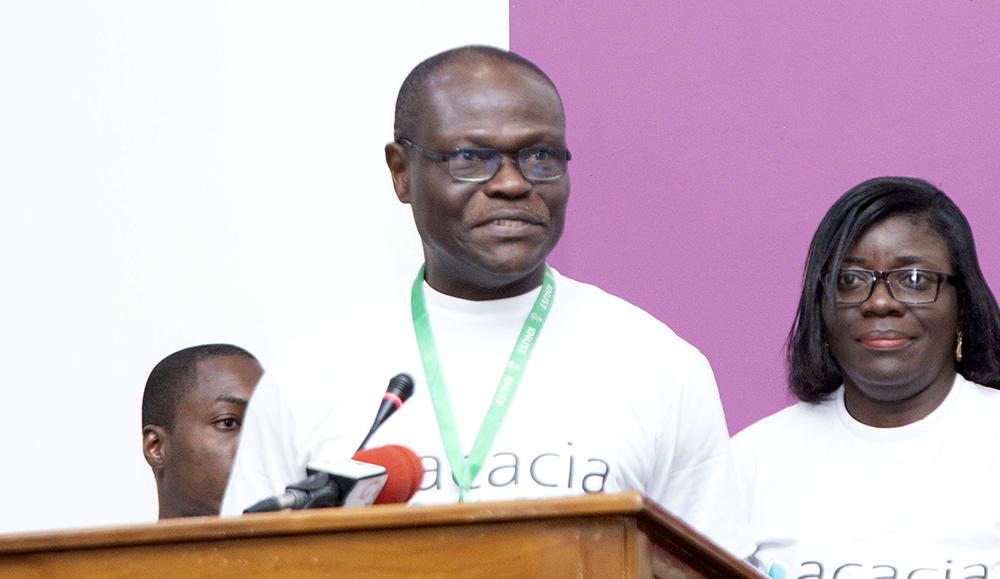 Speaking at the launch, the Principal Investigator of the study in Ghana, Professor Emmanuel Addo-Yobo of the Department of Child Health, KNUST, reiterated that previous studies in Kumasi, Ghana, (in 1993 and 2003) have shown that, the disorder is becoming increasingly common with approximately 1 in 10 children in urban areas suffering from it. However, many affected persons are uncertain about the diagnosis and effective ways of management, thus, leading to protracted periods of ill-health, restricted lifestyles, and sometimes avoidable deaths.
He said the project dubbed 'ACACIA Study' which means 'Achieving Control of Asthma in Children in Africa', seeks to gather information from persons with confirmed asthma diagnosis on symptoms frequency, management strategies and barriers to effective management. In this, asthma diagnosis will be confirmed and characterised using Spirometry and Fractional Exhaled Nitric Oxide (FeNO) tests, the results of which will help optimize treatment options and asthma management outcomes. Findings from the study interviews and focus discussions will help develop new strategies and content for asthma education in Ghana. This information, as well as a planned theatre to be staged in schools at the end, will influence behaviour change for asthma management both at school and at home.  He, therefore, believes this project would help lessen the impact of childhood asthma on affected children and their families.
He mentioned that the study intends to screen about 5,000-8000 eligible children sequentially from about 25 Junior High Schools in the Kumasi metropolis over an 18-month period until 500 with confirmed asthma diagnosis have been identified. These will then participate in interviews and focus discussions. The project which is a collaboration between the Queen Mary University of London (QMUL), UK, and 5 other African countries (Nigeria, Malawi, South Africa, Zimbabwe and Uganda) is funded by the National Institute for Health Research (NIHR), UK.
Dr. Dennis Nii Odai Laryea, Head of Non-Communicable Diseases, Ghana Health Service, drew the attention of the audience to factors that can trigger asthma symptoms or worsen its severity, with special mention of tobacco smoke and indoor air pollution. He was hopeful that the project would give more information on the disease and provide effective ways of managing asthma.
In his closing remarks for the event, the Provost of the College of Health Sciences, Professor Yaw Adu-Sarkodie observed that the school asthma screening programme would be very helpful, as it is going to benefit KNUST's surrounding communities as well. He further promised the team of KNUST's support and advised Ghanaians to be involved in the project.