The Vice-Chancellor of the Kwame Nkrumah University of Science and Technology (KNUST), Professor (Mrs.) Rita Akosua Dickson has inaugurated project committee members for the construction of the KNUST Main Administration Block Extension on Friday, 25th February, 2022 at the Council Chamber.
The members were sworn-in to oversee the construction works of the Administration Block Extension within 30 months as stated in the Memorandum of Understanding (MoU) between KNUST and the sponsor, Ghana National Petroleum Corporation (GNPC).
Professor Theophilus Adjei Kumi of the Department of Construction Management Technology, KNUST was appointed the Chairman for the 10-member Committee. Other members include Professor Edward Ayebeng-Botchway; Professor Emmanuel Donkor; Dr. Jimmy Nkrumah; Mr. Isaac Berko; Mr. Kwesi Eyiah, Manager, Accounting & Reporting, GNPC; Mr. Kingsley Asante, Principal Officer, GNPC; Mr. Kofi Ayivor, Senior Officer, Corporate Social Investment, GNPC; Mr. Ismaila Ibrahim, Officer, Audit GNPC; and Mr. Frederick Ashun.
She also inaugurated a 5-member Project Steering Committee, chaired by Professor M. Poku-Boansi of the Department of Planning, KNUST. Dr. Jimmy Nkrumah, Development Office, KNUST; Dr. Kwame Baah-Nuako, General Manager, Sustainability & Stakeholder Relations, GNPC; Mr. Kwaku Addo Boateng, Deputy Manager, Works, GNPC, and a representative from Architectural and Engineering Services Limited (AESL) were sworn-in as members.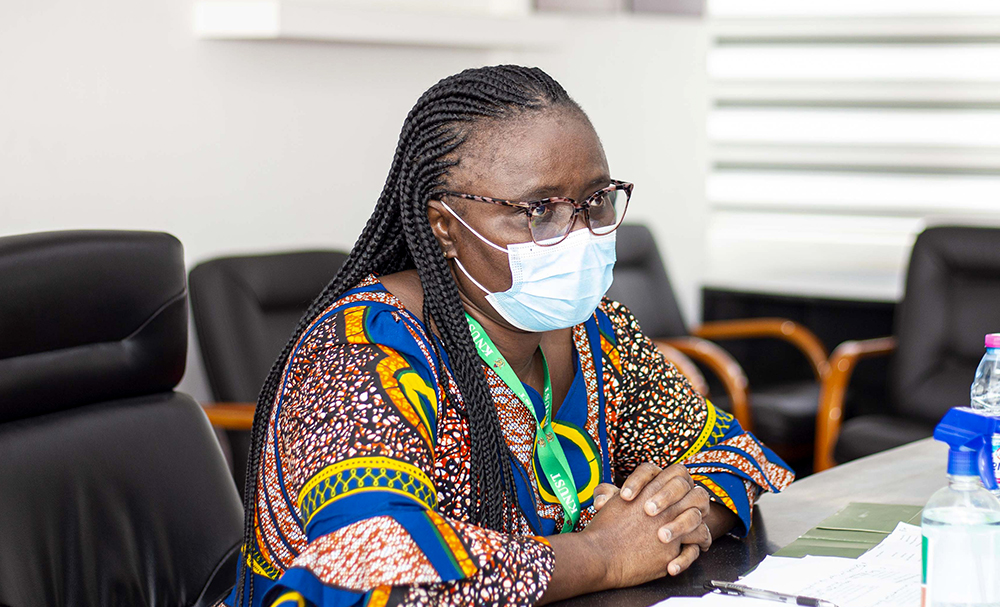 Professor Dickson recalled that the University which started with a population of about 200 people 70 years ago, has expanded to house over 80,000 people and as the University continues to expand, the resources needed to achieve its mandate is expected to increase. This, she explained, informed Management's decision to construct additional state-of-the-art space for administrative works that would befit the best University in Ghana.
She expressed much gratitude to the Chief Executive Officer, Dr. Kofi Koduah Sarpong and the entire management of GNPC for sponsoring the project and assured them of KNUST's commitment to fulfilling its part of the MoU. 'We are extremely grateful and ready to work with your office so that together in 30 months we would be able to move into the new edifice, KNUST-GNPC Administration Block,' she added.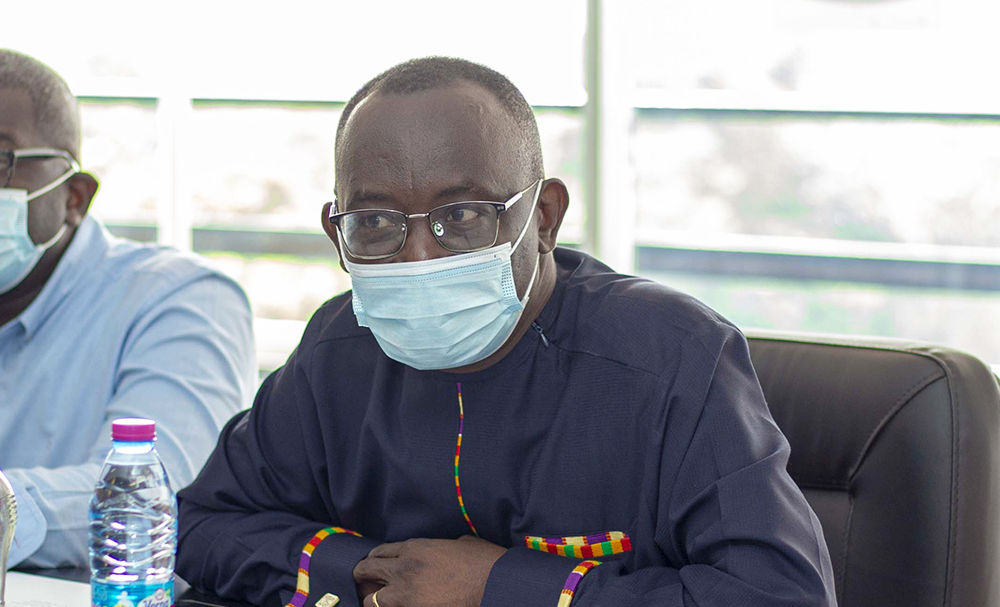 In his remarks, the General Manager, Sustainability and Stakeholder Relations, GNPC, Dr. Kwame Baah-Nuako on behalf of board of GNPC, pledged their support to ensuring the successful completion of the project. He indicated that GNPC is in charge of funding and procuring contractors for the project.
Present at the ceremony were the Protestant Chaplain Dr. J.W. Acheampong; the Deputy Registrar, General Administration, Mr. Daniel Kumi-Djan; and the Deputy Registrar, University Relations Office, Dr. Daniel Norris Bekoe.