Nine (9) newly recruited personnel of the University Security Services of the Kwame Nkrumah University of Science and Technology (KNUST) have ended a six-week security training course with a colourful closing ceremony at the Fourth Infantry Battalion (4 Bn).
The six-week security training organised for the new officers commenced on 27th April, and ended on 3rd June at the Fourth Infantry Battalion, Kumasi.  The Closing Ceremony saw the inspection of the Quarter Guard Parade by Professor Dadson Awunyo-vitor. 
The new officers received certificates for the completion of the six-weeks training drills. Officers who demonstrated exceptional skills during the training received Special Awards. Guard Grade II Clement Aboagye was named Best Physical Officer, while Guard Grade II Abdul Hakeem Oduro was named Best in Drills. Guard Grade II Gustav Koku Gbadagba bagged the Overall Best Security Officer.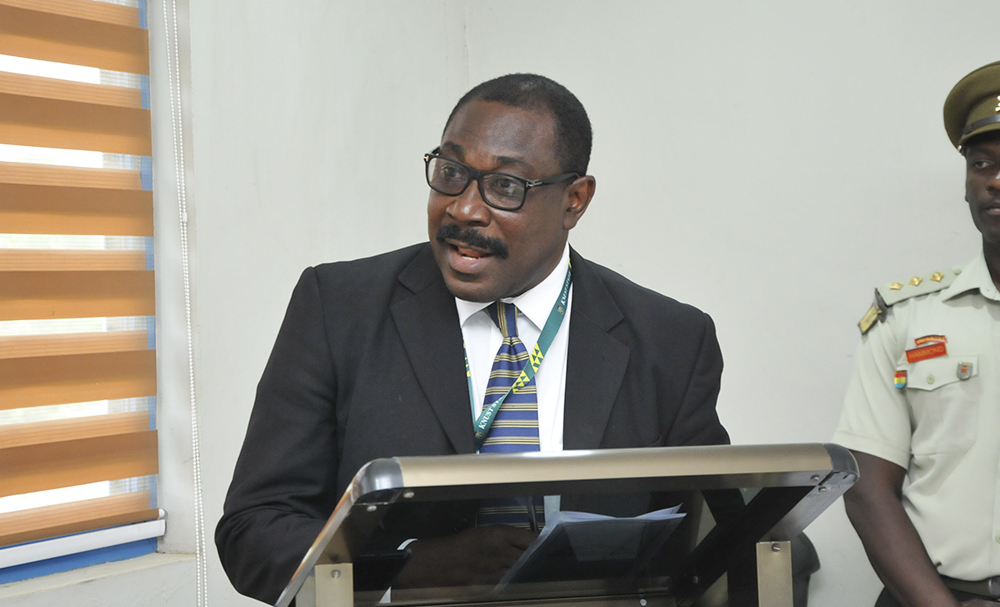 In his speech, the Chairperson of the University Security Services Management Committee, Professor Dadson Awunyo-Vitor, stated that the battle is just beginning for the newly recruited personnel. He was confident that having undergone the requisite basic security training, they have been properly equipped with the knowledge needed to perform excellently.
Professor Dadson reminded them that working in a multicultural and global environment such as KNUST with staff and students living on and outside the University campus, the need for training of security personnel to protect life and property cannot be overemphasized.
He, therefore, applauded the efforts of the Management at the 4BN of the Ghana Armed Forces for availing their staff and facilities to aid the training. He also advocated for all other security officers in the University to undergo such periodic training as part of their calendar events.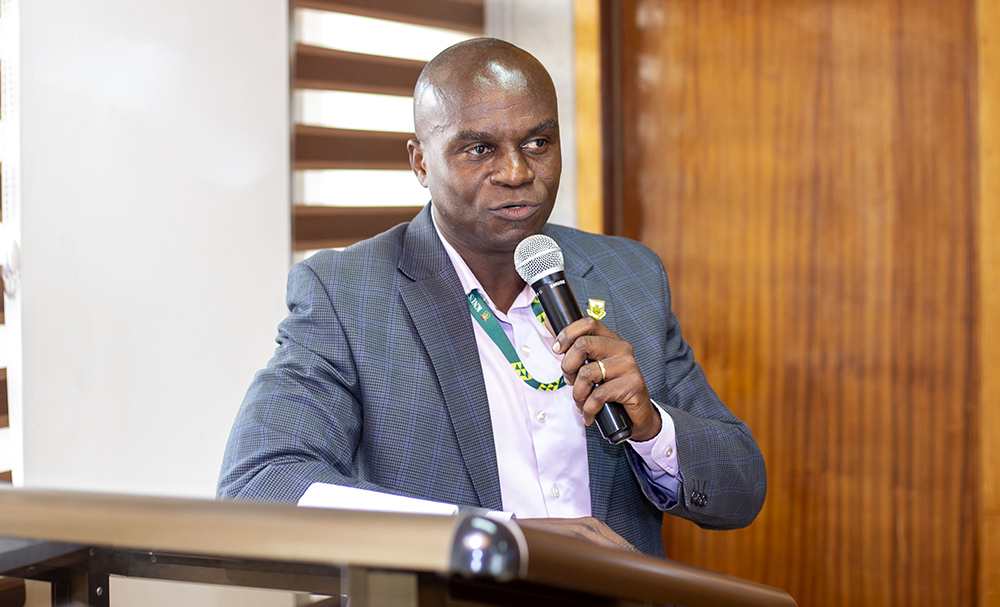 Head of the University Security Services, Lt. Col. Richard Cobba-Eshun (Rtd), said the security industry is expanding and equally faced with emerging global security threats, especially terrorism and cyber security issues. He added that the University environment where the officers were going to work in is also challenging, therefore, the need for the newly recruited officers to undergo this basic security training course with the inclusion of topics such as, Law and Human Rights, Communication Skills, and other specialised topics.
Lt. Col. Cobba-Eshun (Rtd), noted that through this training, the newly recruited officers have been equipped with the necessary skills to discharge their duties as it is expected of them.