The African Institute for Professional Excellence (TAIPE), a subsidiary of JAMS Information Systems has donated ten (10) Lenovo laptop computers to brilliant but needy students of the College of Health Sciences of the Kwame Nkrumah University of Science and Technology (KNUST), Kumasi. The presentation was made on 31st May, 2023 at the College Board Room.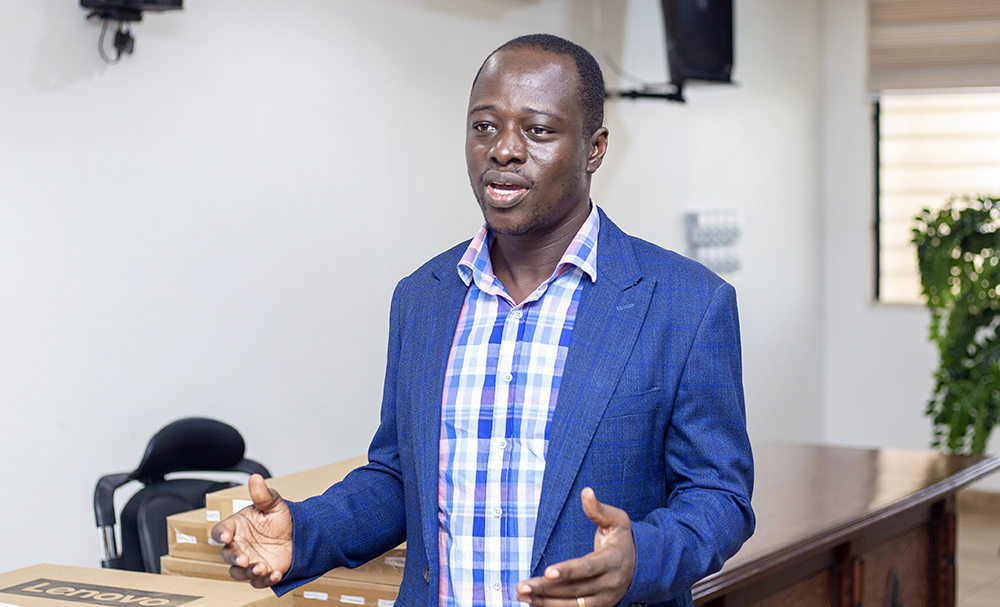 Presenting the laptops on behalf of TAIPE, Dr. John Serbe Marfo, a lecturer at the Department of Supply Chain and Information Systems, explained that the donation was a response to a call made by the Provost of the College, Professor Christian Agyare to contribute to the Vice-Chancellor's initiative to 'Support One Needy Student with One Laptop (SONSOL).'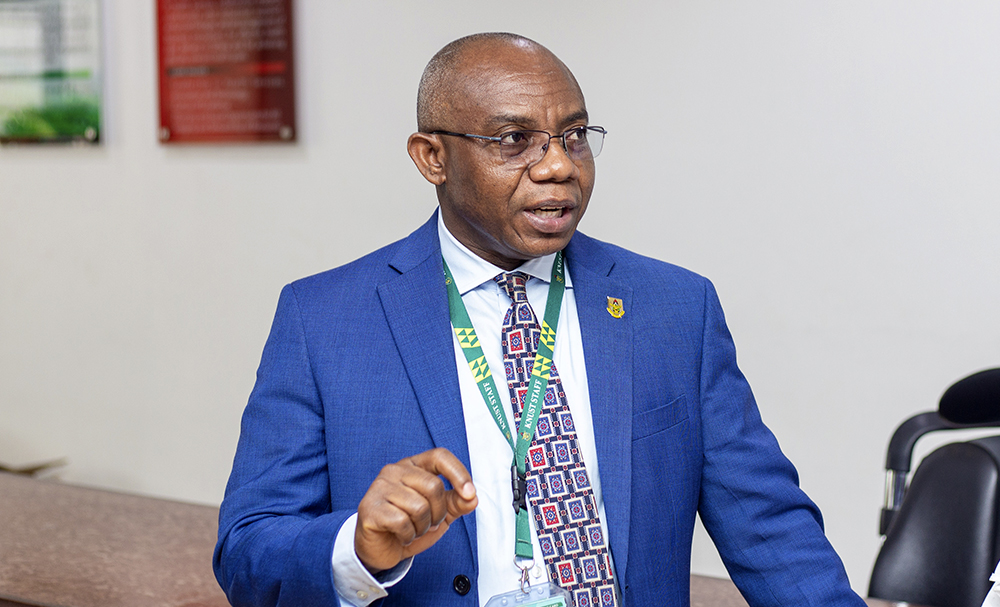 Receiving the laptops, Professor Christian Agyare extended his heartfelt appreciation to TAIPE for their remarkable act of kindness. Recognising the significance of technology in today's era, he highlighted the Vice-Chancellor's strong commitment to ensuring that every student has access to a laptop, thereby facilitating seamless online learning. Professor Agyare emphasised the transformative impact these laptops will have on the student's learning experience. He further called on other institutions and philanthropists to support the SONSOL Project.
The African Institute for Professional Excellence (TAIPE) a subsidiary of JAMS Info Systems is a premier institution dedicated to enhancing professional competency and effectiveness within the healthcare sector. TAIPE holds the utmost respect for academic rigor, distinction, and commitment to excellence. It believes that strategic partnerships with esteemed academic institutions will revolutionise the healthcare industry and contribute significantly to science and technology education in Ghana and beyond. TAIPE specialises in providing high-quality executive and certificate courses, as well as Continuous Professional Development (CPD) programmes, in collaboration with tertiary academic organisations. The courses are designed to equip both healthcare executives and professionals with the skills and knowledge necessary to excel in their roles and drive positive change within their organisations.