The Stanbic Bank Ghana has donated additional 50 high-end dell laptop computers to assist KNUST's Support One Needy Student with One Laptop (SONSOL) Project. The donation which took place on Tuesday, 25th May 2022 at the Council chamber is aimed at fulfilling the Bank's commitment to supporting brilliant but needy students at the Kwame Nkrumah University of Science and University (KNUST).
Mr. Mawuko Afadzinu, Head of Marketing and Communication at Stanbic Bank Ghana, explained that the donation was made possible by the remarkable collaboration that the two institutions have had over the years. He added that Stanbic Bank Ghana decided to keep its promise to the University to provide 200 computers within four years to bright but underprivileged students.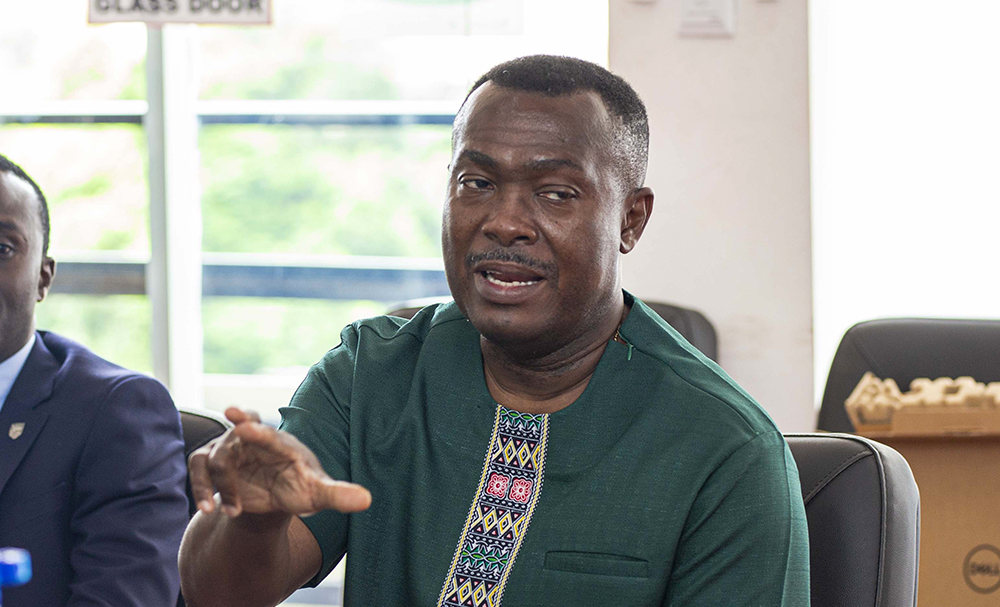 He stated that the research output of women in Ghana is low as compared to other countries, based on research. As a result, they decided to donate the high-end laptop computers to female students pursuing (STEM) related programs this year. 'We believed that if we are going to produce laptops that are suitable for women in STEM, they should have a high operational capacity that allows them to do everything imaginable,' he stated.
Mr. Afadzinu intimated that aside donating the laptops, Stanbic Bank seeks to provide mentorship and internships for the students who will be beneficiaries. He stated that such a collaboration will seek to connect them with various networks and groom them with other skills to aid them to succeed in their careers. 'Without this consistent push, many obstacles would not allow them to flourish,' he added.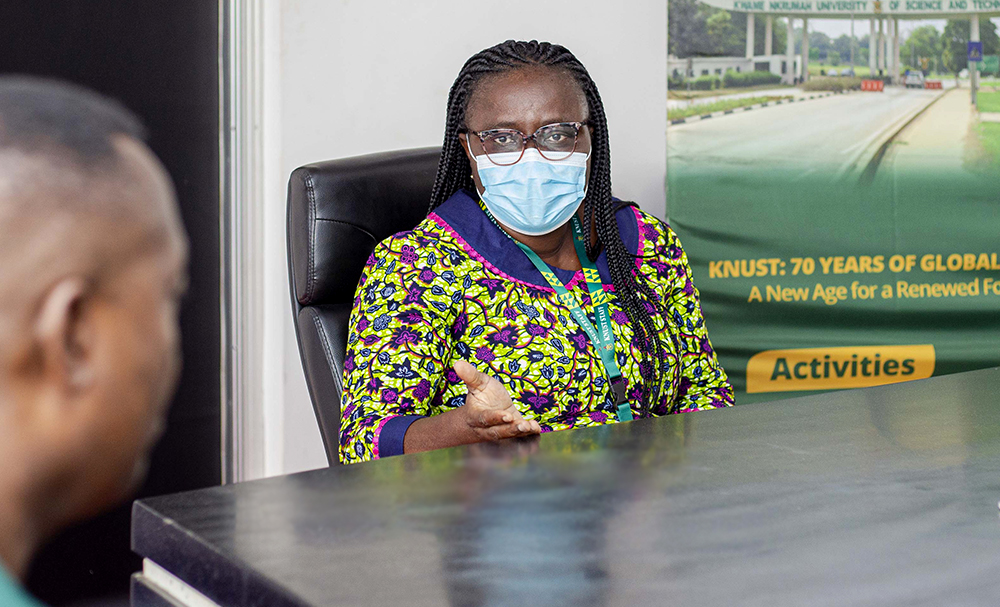 In her remark, the Vice-Chancellor, Professor (Mrs.) Rita Akosua Dickson praised the Stanbic Bank for honouring its promise and supporting women in STEM education. She said that KNUST on its noble mandate of producing quality future leaders for the country believes in constructive partnerships and collaborations.
Professor Dickson mentioned that the University has a STEM policy in place to encourage girls to pursue careers in STEM-related programmes. In addition, the KNUST chapter of Women in Science, Technology, Engineering, and Mathematics (WiSTEM) offers an intricate mentoring program for females in Senior and Junior High Schools to develop their interests in STEM. She stated that these are all KNUST's contributions aimed at promoting STEM education in Ghana. She hoped that the donation would encourage other corporate bodies to support the noble cause.