To showcase the innovative projects of the Kwame Nkrumah University of Science and Technology (KNUST), a 4-day Science and Technology Exhibition has been launched on Tuesday, 10th May 2022 at the Great Hall. This forms part of activities to mark the 70th Anniversary celebrations of the University.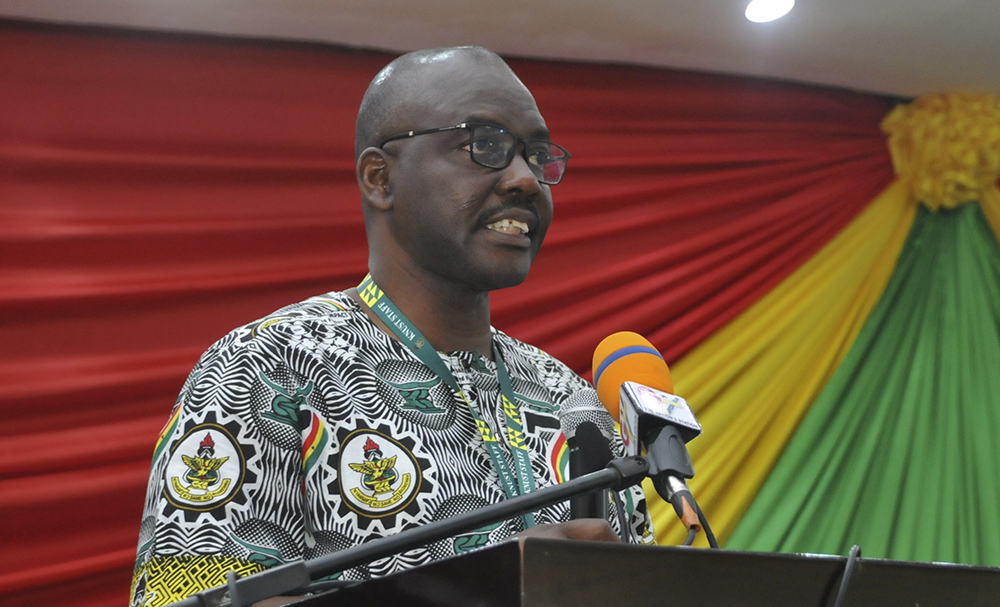 According to Professor William Otoo Ellis, former Vice-Chancellor, and the Chairman of the 70th Anniversary Planning Committee, the trailblazing exhibition provides a platform for the University to showcase what KNUST stands for and continues to champion, which includes its innovation, impactful research and creativity to its stakeholders and the Ghanaian community. He mentioned that the weeklong activity opens the University and its facilities to the public, allowing for a better appreciation of the extent of growth and what the University stands for. 'KNUST is Ghana and Ghana is KNUST, we can therefore not extricate the development of this country from or without KNUST,' he added.
The Vice-Chancellor, Professor (Mrs.) Rita Akosua Dickson noted that KNUST has a mandate to embark on teaching, research, and community engagement; a task that has been diligently executed over the 70 years span of the University. As an institution ranked 1st in Africa for Quality Education by Times Higher Education Impact Rankings, she said 'It is our belief that our research is not impactful, if it only stays on the shelves of our libraries and in journals without uptake and the consequent impact on society, therefore we say take the gown to town.'
In a bid to provide quality delivery on its core mandate, she indicated that the University has been working closely with the industry in internship placements, curriculum development, consultancies, and research collaborations, among others. To this end, she said 'Today, as we begin our Science and Technology Exhibition as part of our 70th Anniversary, the University deemed it expedient to invite four of its distinguished Alumni to join us in opening the exhibition.'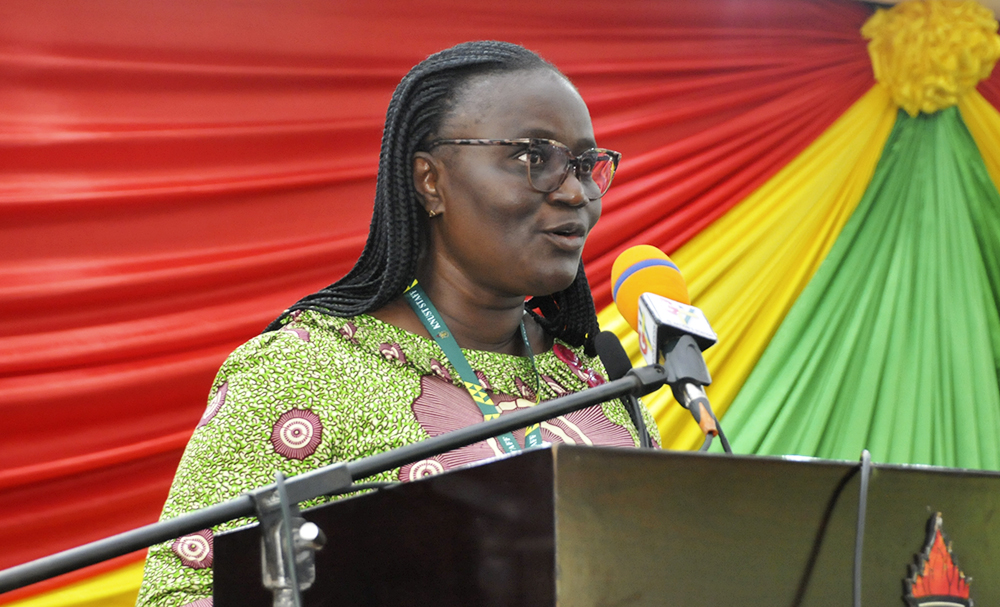 The Vice-Chancellor stated that the exhibition offers a good opportunity for industry to see some of the innovative works from the University which has the potentials for commercialisation. She, therefore, called on industry players to join in creating businesses together, in the spirit of ensuring that the numerous innovative research in KNUST is impacting the lives of the people.
She entreated the audience to make time to pass through all the stands to appreciate what the University has been up to over the 70 years of its existence. This, she said, will be an opportunity to buy a KNUST souvenir for a friend or a loved one.
The exhibition is made up of seven stands representing the Colleges in the University, the Institute of Distance Learning, WiSTEM, and the Wellness Centre. At each stand, the audience will be exposed to innovative works of the various Departments within the Colleges, achievements and the academic programmes run by the Colleges.