The School of Veterinary Medicine of the Kwame Nkrumah University of Science and Technology (SVM-KNUST) has inducted Fourteen (14) graduands of the Doctor of Veterinary Medicine programme (DVM) into the Veterinary Council of Ghana on Friday, 21st January 2022.
In his welcome address, the Dean of the Faculty of Allied Health, Professor Alexander Debrah revealed that the College of Health Sciences is unique by its preparedness to train major players in the One Health and One Medicine approach to save the world from the ravaging pandemics such as COVID-19.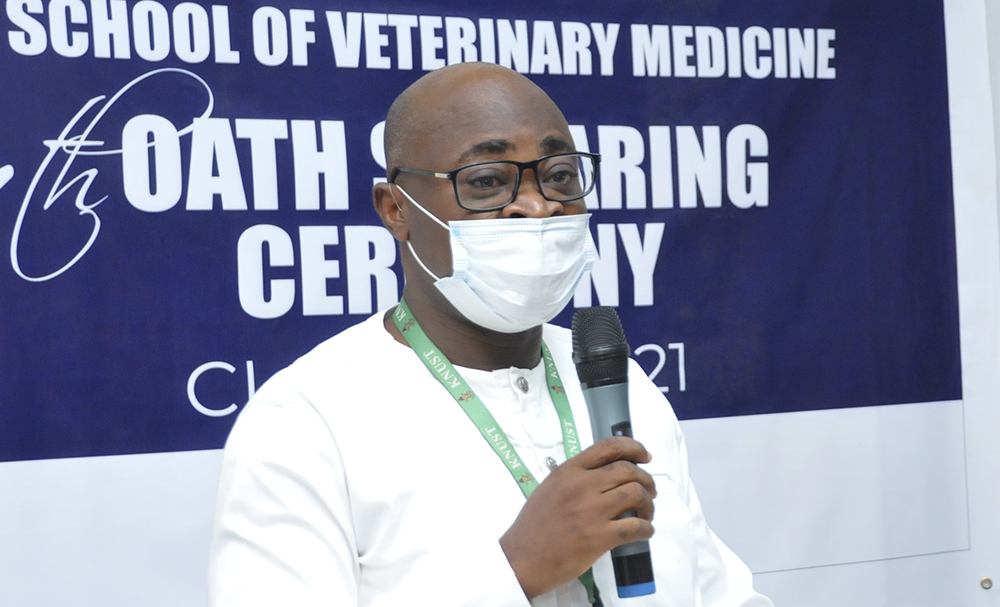 Professor Debrah urged graduates to view the current epidemic as a problem that must be overcome, noting that because veterinary medicine is the discipline of caring for animals, food and pets play a critical part in pandemic prevention. He advised them to view the oath-taking as a lifetime commitment to their profession and to remember that KNUST is famed for its "Culture of Excellence," and that they should strive to emulate that culture.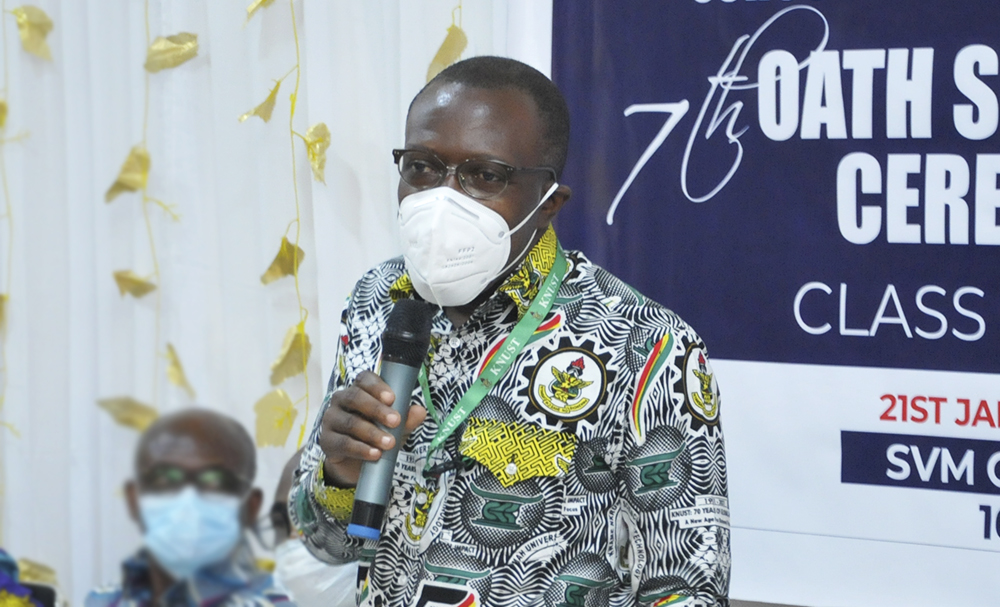 Professor Ellis Owusu-Dabo, the Pro-Vice-Chancellor, urged the graduates to be advocates of Veterinary Medicine and real ambassadors of KNUST in his keynote address. 'There are opportunities in your field; thus, uphold the standard to become a mentor to others and do not be afraid to experiment as you may be able to contribute to bringing innovation to sectors of public health,' he added.
The Dean of SVM, Professor Benjamin Emikpe presented the new veterinarians, comprising of twelve males and two females to the Chairman of Veterinary Council of Ghana at the 7th Oath Swearing and Induction Ceremony, Class of 2021.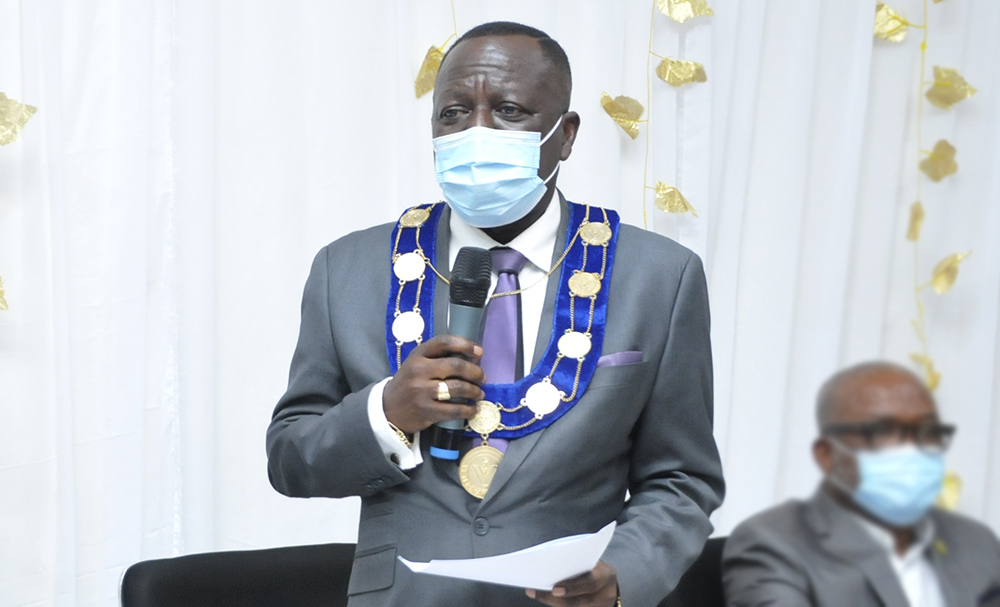 Dr. Jonathan Amakye-Anim, the Chairman of the Veterinary Council of Ghana, administered the Veterinary Oath and inducted the new veterinarians. He described the ceremony as a rite of passage for veterinary medicine practitioners in the treatment and prevention of animal cruelty, as well as upholding professional ethical standards. He further said that it is a public proclamation of their commitment to assume the veterinary profession's responsibilities and obligations. Dr. Amakye-Anim charged the newly inducted veterinarians to be ethical and obey the rules of veterinary medicine, guard their alma mater, give back to the nation and add value to the society in which they belong/operate. He also advised them to respond positively to the challenges of recognition by the community by asserting their responsibilities as veterinary doctors.
Dr. Kwadwo Agyapong received awards for the Overall Best Student sponsored by Dr. Andrew Quarcoopome and the Dean's Prize for the Overall Best Student. Dr. Portia Kuufam also was awarded Dr. Peter Boakye-Yiadom Prize for the Best Student in Avian Medicine.
In a related development, a scholar from the Tuskegee University, Dr. David McKenzie presented some assorted books and laboratory equipment to SVM.