The 1985-Year Class of Geomatic Engineering of the Kwame Nkrumah University of Science and Technology (KNUST), Kumasi, has donated a level instrument, level staff, and prismatic compass at a cost of $14,345. The Pro Vice-Chancellor, Professor Ellis Owusu-Dabo, received this generous donation at the Council Chamber on Wednesday, 27th April 2022.
A prismatic compass is a navigation and surveying instrument which is used to measure angles. The level instrument is one of the main instruments used in levelling. A level staff also called levelling rod, is a graduated wooden or aluminium rod, used with a levelling instrument to determine the difference in height between points above a vertical datum.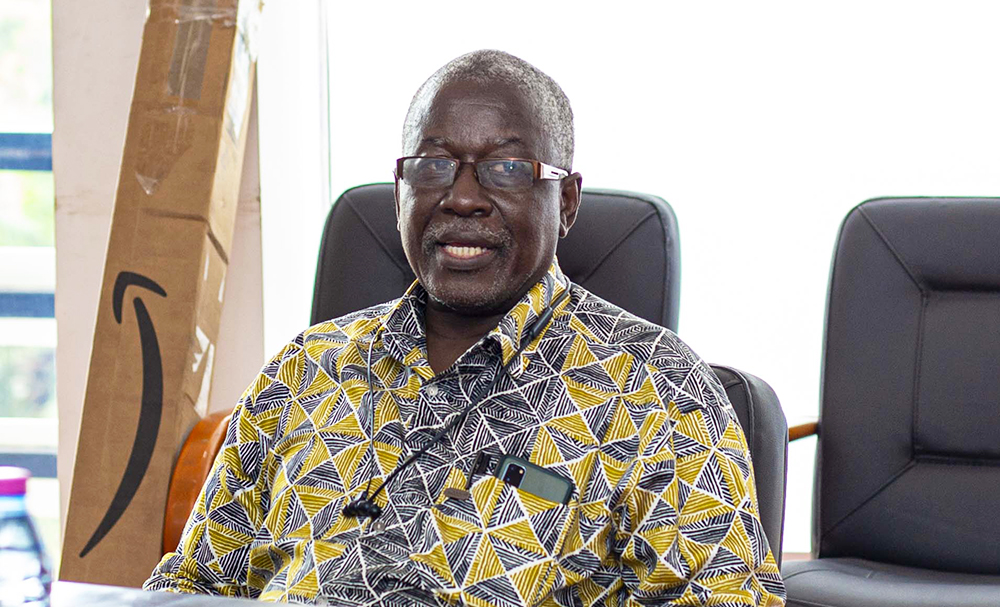 The Representative for the Class, Professor Edward Matthew Jnr. Osei explained that as pensioners who have passed through the University, they regarded it rather appropriate to contribute their widow's mite to the younger generation. He added that as a small class size of 12, currently remaining 9, they decided to give to encourage other year groups to support the University.
Professor Owusu-Dabo highly commended them for their generous donation. The Pro Vice-Chancellor hoped that this would encourage many to emulate and contribute to the growth of the University. 'If pensioners have done this, then those of us in active service ought to do more,' he added.